Madison Cunningham Shares Vevo Session Of New Song 'Inventing The Wheel'
The song will be on the deluxe edition of her Revealer album, on May 5 on Verve Forecast.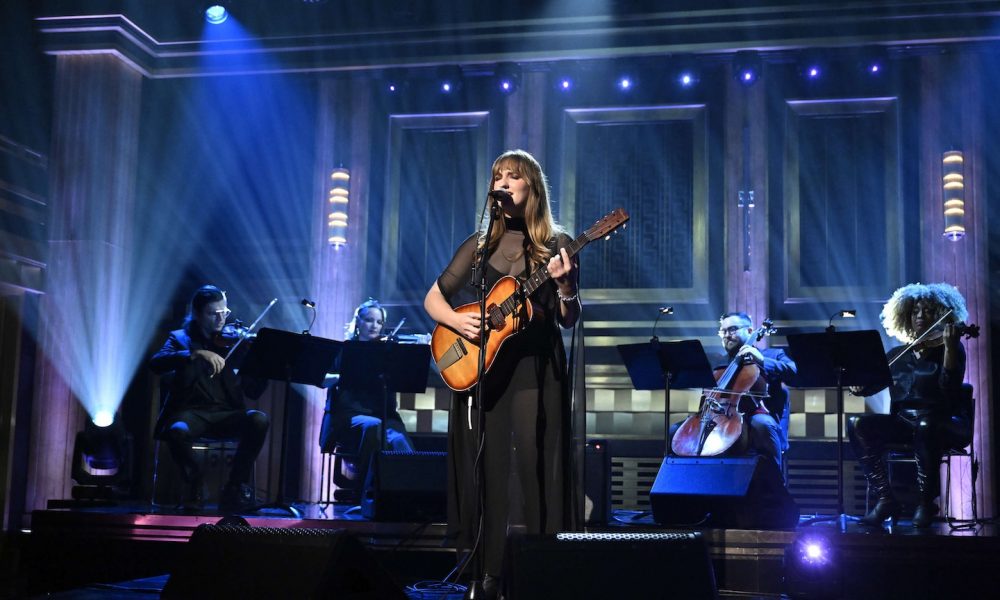 Grammy-winning Madison Cunningham has unveiled a Vevo Session performance of the recently-released new song "Inventing The Wheel." The singer-songwriter from Escondido, California, made the song available last week, ahead of its appearance on the deluxe edition of her Revealer album, on May 5 on Verve Forecast.
The expanded version of the hugely acclaimed album, will also feature "Hospital (One Man Down)," and two other previously unreleased tracks. Cunningham performed "Hospital" with artist/producer Remi Wolf, who features on the song, on The Late Late Show with James Corden.
Madison Cunningham - Inventing the Wheel (Live Performance) | Vevo
That was one of a host of network US TV appearances that has also included The Tonight Show Starring Jimmy Fallon, Jimmy Kimmel Live!, CBS Saturday Sessions, and The Late Show with Stephen Colbert Off-Air, as well as the NPR Tiny Desk series. She also performed "Life According To Rachael" at the Grammy premiere ceremony, before Revealer won Best Folk Album at the 65th annual awards. She previously had nominations for Best American Roots Performance for that song, as well as Best Folk Album for Wednesday (Extended Edition) in 2021 and Best Americana Album for Who Are You Now the year before.
Paste has written of "Inventing The Wheel": "It's a sweet, subtle indie folk tune that finds Cunningham meditating on the multitudes of life's expectations and looming fragility." Relix noted of the artist: "She may draw you in with her guitar riffs – intricate, experimental and rhythmically dense. Perhaps it's her voice, rich in country-rock earthiness yet expressive on a technical level. Maybe it's the vividly painted character portraits that anchor her lyrics. Whatever your entry point is, the California native expertly balances weirdness and warmth on her second LP, Revealer."
Cunningham will be direct support for the whole of Hozier's forthcoming US tour, which starts on September 9 and will visit 25 cities including Madison Square Garden, Red Rocks Amphitheatre, the Hollywood Bowl and more.
Pre-order the deluxe edition of Revealer, which is released on May 5.