Deluxe International Edition Of Madonna's 'Madame X' Now Available Digitally
It features the 15 original tracks on the deluxe edition as well as the three bonus tracks from CD2 of the original release.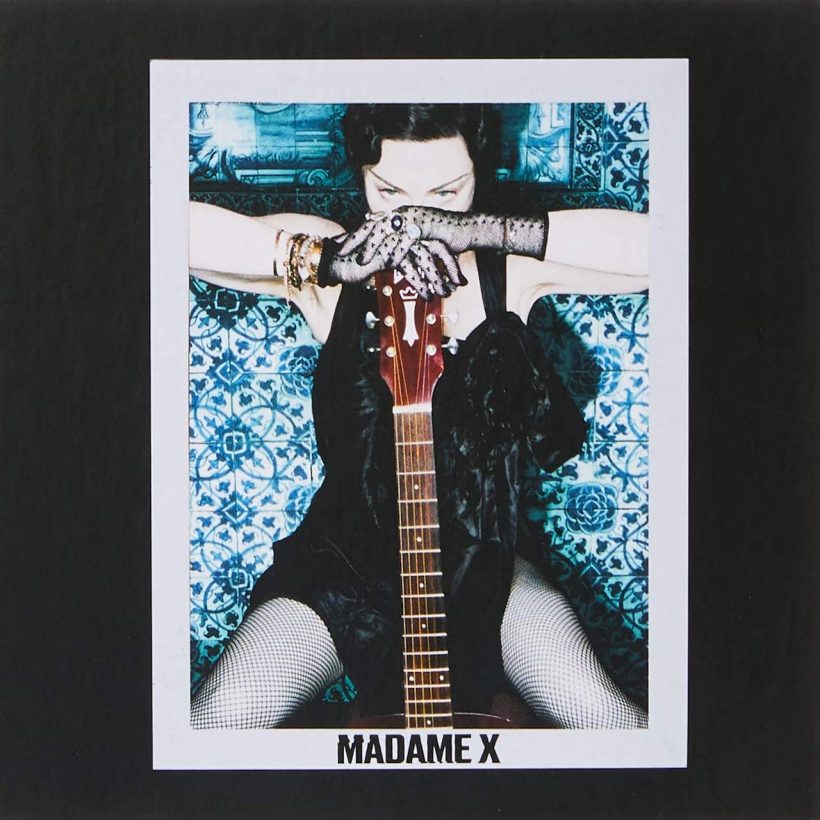 The deluxe international edition of Madonna's 2019 album Madame X is out from today (13) globally, via all digital service providers. It had previously been available only on CD in select countries.
Shop the best of Madonna's discography on vinyl.
The International Deluxe eAlbum features the 15 original tracks on the album's deluxe edition as well as the three bonus tracks from CD2 of the original release that are previously unreleased digitally. The version of "Back That Up To The Beat" on the new digital collection is the final, studio version, rather than the demo version that was released on December 30.
Madonna - Back That Up To The Beat (Official Lyric Video)
That song was written by Madonna with Britanny Hazard and Pharrell Williams, and produced by Madonna, Williams, Jeff Bhasker, and Mike Dean. It was written around the time of Madonna's preceding album, 2016's Rebel Heart. The other two tracks making their digital debut are "Funana" and "Ciao Bella," both written and poduced by Madonna and Mirwais. The international nature of the latter two tracks was heightened by collaborations with Portuguese singer Dino D'Santiago on "Funana" and vocalist Kimi Djabate from Guinea-Bissau on "Ciao Bella."
Madame X immediately topped the Billboard 200 on its release, becoming Madonna's ninth US No.1 album and maintaining her runner-up spot (behind only Barbra Streisand's 11) for most chart-topping American albums by a female artist. It was also her 22nd Top 10 album. A live documentary of the same name, filmed during 2020's European leg of Madonna's Madame X Tour, began airing on Paramount Plus last October. It captured her performance in Lisbon in January of that year.
On the album's original release, Rolling Stone noted that it was "so admirably bizarre, all you can do is stand back and watch the girl go." Clash Music observed: " It's an opera, or a comedy of errors. It'll make you feel confusion, frustration, happiness and maybe joy, but it will definitely make you feel."
Buy or stream the international deluxe edition of Madame X.