Marilyn Manson Streams New Song 'Kill4me' From Upcoming Album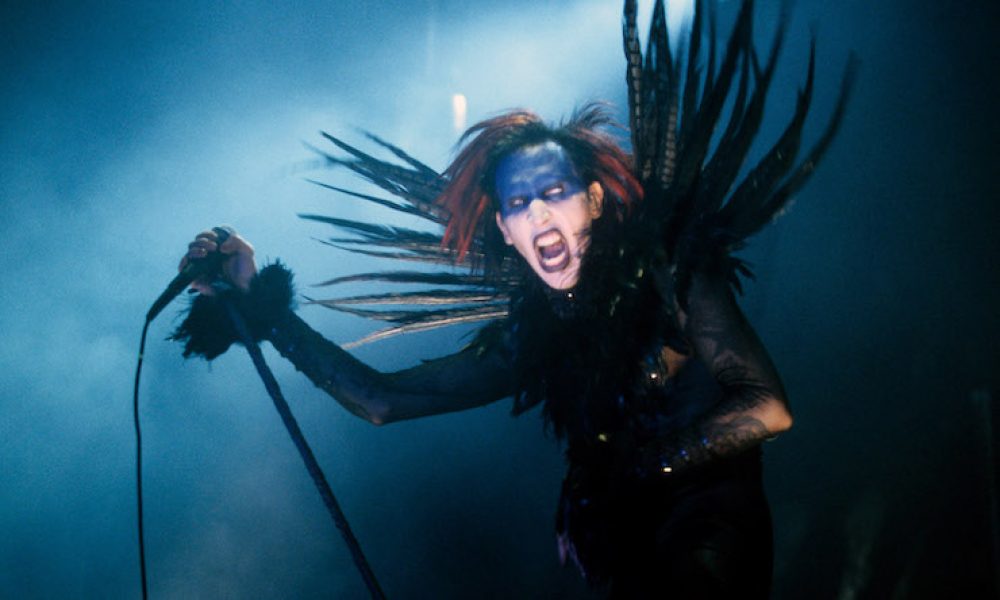 Marilyn Manson has shared a new song 'Kill4me', taken from his new album, Heaven Upside Down, which will be released on 6 October 2017. On the disc, he reunites with producer and film composer Tyler Bates following an acclaimed collaboration on Manson's critically acclaimed 2015 release, The Pale Emperor.   The new song can be heard on Spotify and via Manson's Facebook page.
Manson told Loudwire about 'Kill4me': "'Would you kill for me? / I love you enough so I'll ask you again / Would you kill for me? / You won't be kissing me unless you kill for me." It's a great conversation that came to be.
"I don't like songs that ask questions," he continued. "Some might say 'Would you kill for me?' is a question. It's more of a veiled threat than a question. It's an ultimatum, I think. I don't like songs to generally ask questions because it seems not as certain as I feel that I am. I like to tell people this is how I feel, and I might want them to ask questions from it, but I'm not gonna ask the question. It's like a letter, like someone's gonna respond to it."
Manson revealed in a September 2016 interview that Heaven Upside Down would be "the last thing people would expect after hearing The Pale Emperor." He explained: "Coming from the people who I've played it to, it's a combination of Antichrist Superstar and Mechanical Animals in feeling."
Manson added: "It wasn't my intent to go backwards. Everything goes in a full circle and it just becomes, without cannibalizing work from the past, the same thing, which is ultimately you. I'm a little over-anxious to release it, so it was done very quickly, but it's by far the most thematic and over-complicated thing that I've done. In a way, it's deceptively delightful to strangers. It's like the old saying that the devil's greatest secret is that people don't believe he exists."
As previously reported on uDiscover, Marilyn Manson's North American tour will kick off on 27 September in Silver Spring, Maryland.
Explore Our Marilyn Manson Artist Page
Format:
UK English