Melody Gardot & Philippe Powell's New Duo Album, 'Entre Eux Deux' Is Out Now
Released through Decca, the new album follows the celebrated success of Gardot's 'Sunset in the Blue', which was certified Gold in France.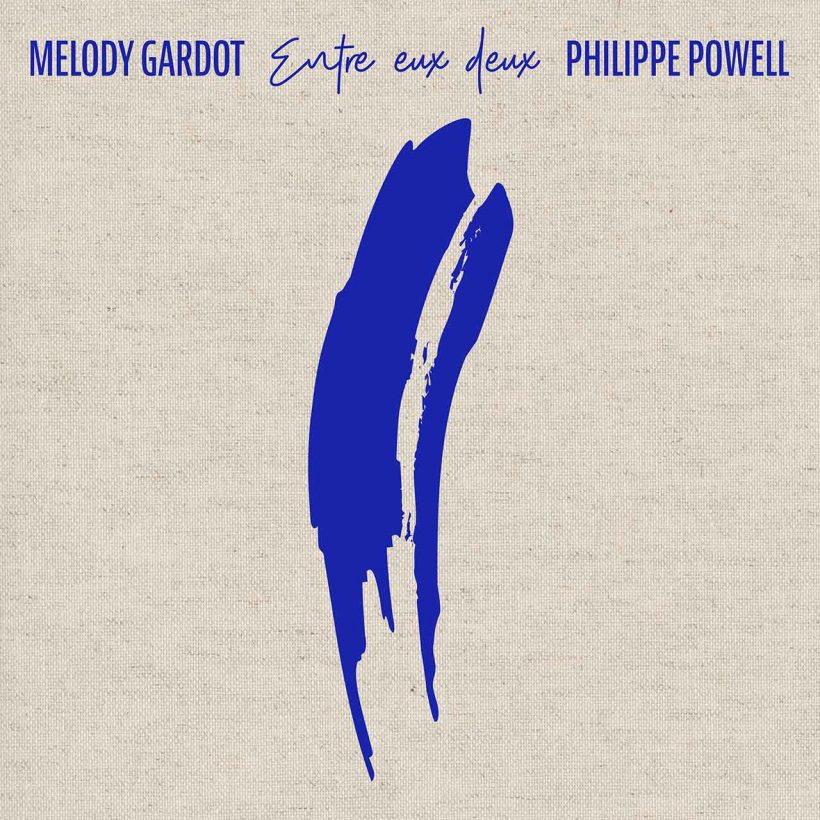 Melody Gardot's 6th studio album Entre eux deux, is out now on Decca Records. Following the celebrated success of Sunset in the Blue, which was certified Gold in France, Gardot has joined forces with French-born, composer and pianist Philippe Powell (son of Baden Powell) for her first ever studio album in duo.
Off the back of her collaboration with Sting on the song "Little Something", where she had featured performances on BBC1's The One Show, Good Morning America, and Skavlan, Gardot continues her collaborative spirit on her new album. An extensive run of live dates now follows into the end of the year, including a three-night residence at the legendary Olympia, Paris (Nov. 21-23, 2022) marking an astounding 23 shows at this iconic venue.
Offering a unique minimalist approach, the ten-song album is a sparse architectural landscape filled exclusively by piano & voice (tuned to 432hz which is also the tuning used in Gardot's album Currency of Man). Notably, it is also the first time that Gardot invited someone to take her usual place at the helm of the piano for the duration of the recording. The entire record features Philippe Powell (who Gardot adoringly calls "The Bill Evans of Brazil") on keys.
Melody Gardot, Philippe Powell - This Foolish Heart Could Love You
The unique combination of Powell and Gardot's partnership results in many of the songs sounding as if they have come straight out of the Great American Songbook. The only twist of lime is that at times, these "new standards" offer a Gershwinian nod to what could be otherwise dubbed the "Great French Songbook", since several titles are in French; the language of the city where they were conceived.
Gardot explains, "If I had to sum up the record in a few words, I'd say this record is a dance between two people who love and value the same things: deep poetry and solid melodies" explains Gardot. "The title 'Entre eux deux' (loosely translated as "between us two") stands true; it is a peek into the world of two artists who just really dig each other…we hope you dig it too".
Philippe Powell adds, "This record is the most wonderful gift a pianist-composer could ever dream of. To write and perform in duo with one of the great artists of our time is the greatest musical experience I have ever had. I am profoundly grateful to Melody, for her love, her trust, her guidance, for bringing out the best within me, and for tireless efforts, and countless hours of hard work to produce this beautiful record."
In these French songs, we find Gardot and Powell in full swing on an original song cleverly dedicated to the Eiffel Tower "mais si l'on cherche une romance encore plus belle, on vas s'embrasser à La Tour Eiffel". Gardot then touches on a comical play-by-play on how best to deliver flowers to a woman "surtout pas les fleurs Dimanche matin". Finally, a legendary love story revisited (singing in duo) on "Plus Fort que Nous" from Claude Lelouche's French cinema classic Un Homme et Une Femme.
The backstory of the album resembles what one could envision as a brief stint at Warhol's factory. Challenging themselves to create on the clock, these two artists came together for a period of two weeks, writing all hours of the day, sharing melodies, motifs, and lyrics. While original songs were the main objective, paying tribute was also part of the game. Revisiting the legacy of Powell's father (Brazilian composer/guitarist Baden Powell) these two proudly carry the Franco-Brazilian torch that was lit so many years ago between celebrated artists Pierre Barouh, Vinicius de Moraes, and Baden Powell. This nod to the past is clear to see, while revisiting the title "Samba em Preludio/Un Jour Sans Toi" where Powell and Gardot sing for the second time in duet.
Entre eux deux is an impeccably crafted collection of songs shining a spotlight on both artists in their lane as composers and performers. Gardot's mellifluous vocals, Powell's consummate piano technique and a seemingly telepathic connection between two distinctive musical voices make this record feel like an instant classic.
Co-Presidents of Decca Label Group, Tom Lewis and Laura Monks, say, "This album is like a whispered conversation between two friends. It is hard to overstate its beauty, intimacy, and simplicity. It is a love letter to jazz and a love letter to France. We are in constant awe of Melody – she never stops seeking new perspectives in her music. And, in Philippe, she has found an extraordinary fellow explorer."
Entre eux deux includes the following tracks:
"This Foolish Heart Could Love You"
"What Of Your Eyes"
"Plus Fort Que Nous"
"À La Tour Eiffel"
"Fleurs Du Dimanche"
"Samba Em Prelúdio (Un Jour Sans Toi)"
"Perhaps You'll Wonder Why"
"Recitativo"
"Ode To Every Man"
"Darling Fare Thee Well"