Watch Metallica Cover Rammstein's 'Engel' In Berlin
It's become a tradition for Metallica to pay tribute to artists who come from the cities or the countries they are playing in.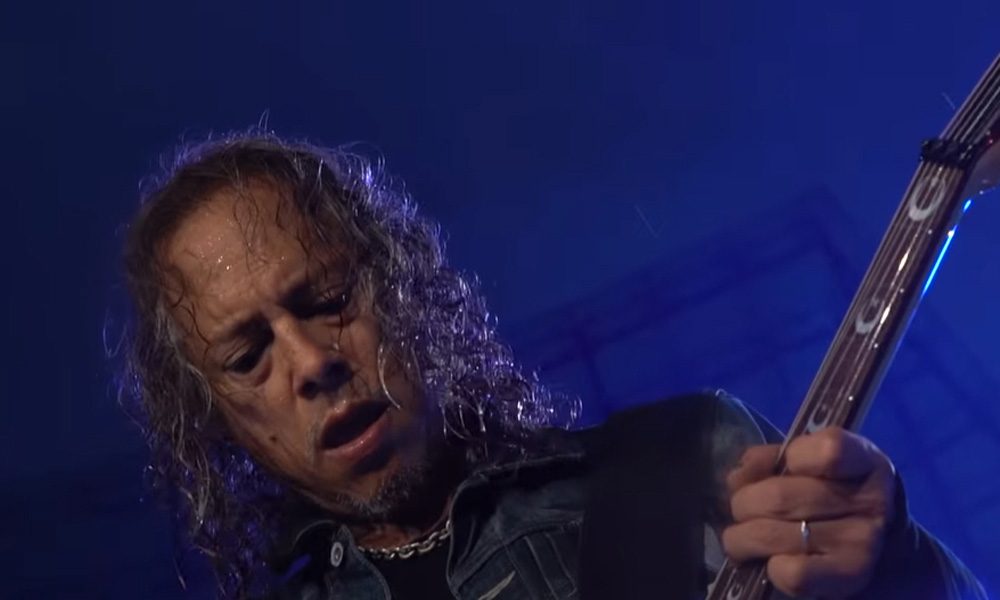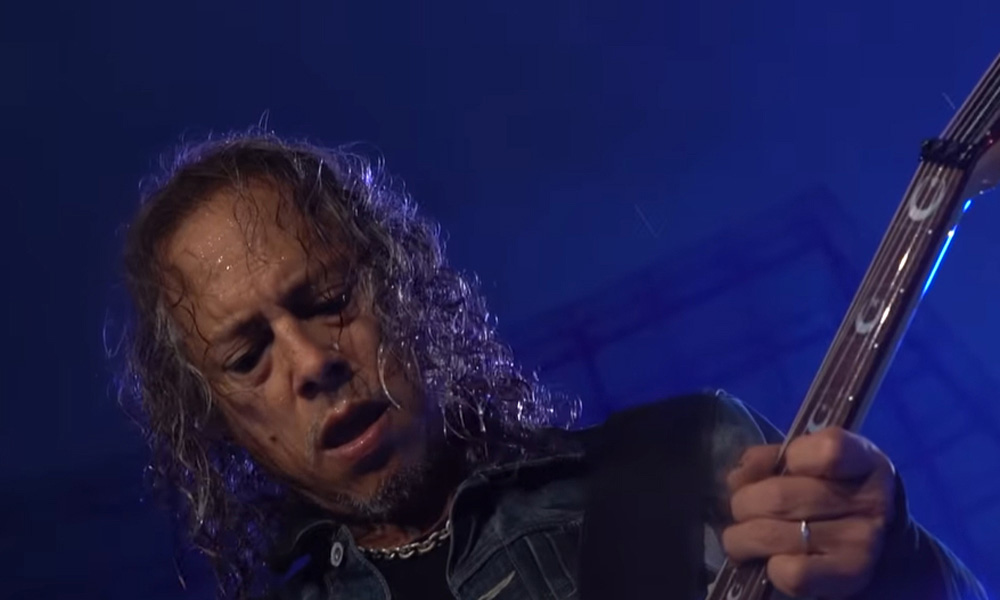 Metallica have released the officially-sanctioned footage of their cover of Rammstein's 'Engel' from their recent Berlin show. You can check it out below.
Metallica: Rob & Kirk's Doodle (Berlin, Germany - July 6, 2019)
In what's become something of a tradition at Metallica shows, guitarist Kirk Hammett and bassist Robert Trujillo teamed up to pay tribute to artists who come from the cities or the countries Metallica are playing in. At Berlin's famous Olympiastadion on 6 July, the pair delighted fans by playing Rammstein's 1997 Sehnsucht track 'Engel.'
The "doodles," as the band refers to them in their setlists, have been showing up right before Trujillo's solo on "(Anesthesia) Pulling Teeth". The songs are pared-down interpretations — just bass and guitar and sometimes Trujillo singing in front of music stands.
In the case of 'Engel', Hammett handled the chugging riff and solo, it was Trujillo who took the track by the scruff of the neck by playing a mean bass line and delivering the vocals.
Trujillo, Hammett, James Hetfield and Lars Ulrich are still on the road on the latest European leg of Metallica's globe-spanning WorldWired tour, in support of their Hardwired…To Self-Destruct album. The record debuted at No. 1 on the Billboard 200 album chart, selling 291,000 copies in its first week of release.
The metal titans will return to the US in September for two shows with the San Francisco Symphony Orchestra to celebrate the 20th anniversary of their landmark S&M live album.
Earlier this month, it was revealed that Metallica would release a children's book detailing the band's history on November 26. The ABCs Of Metallica will be available from 26 November both in stores and online.
The brightly coloured tome was co-written by the band with writer Howie Abrams and illustrated by Michael "Kaves" McLeer, who previously participated in Metallica's Obey Your Master' exhibit in 2012. "Including rhymes and illustrations, The ABCs Of Metallica looks back at the history of the band from, duh, A to Z!" the band wrote on their website. "Each letter of the alphabet highlights a moment along our journey from Garage Days to Master Of Puppets to fun facts about us."
Explore Our Metallica Artist Page.
Format:
UK English