Midlake Announces Newport Folk Festival Appearance
The band's set at Newport, RI's Fort Adams State Park is scheduled for Saturday, July 23.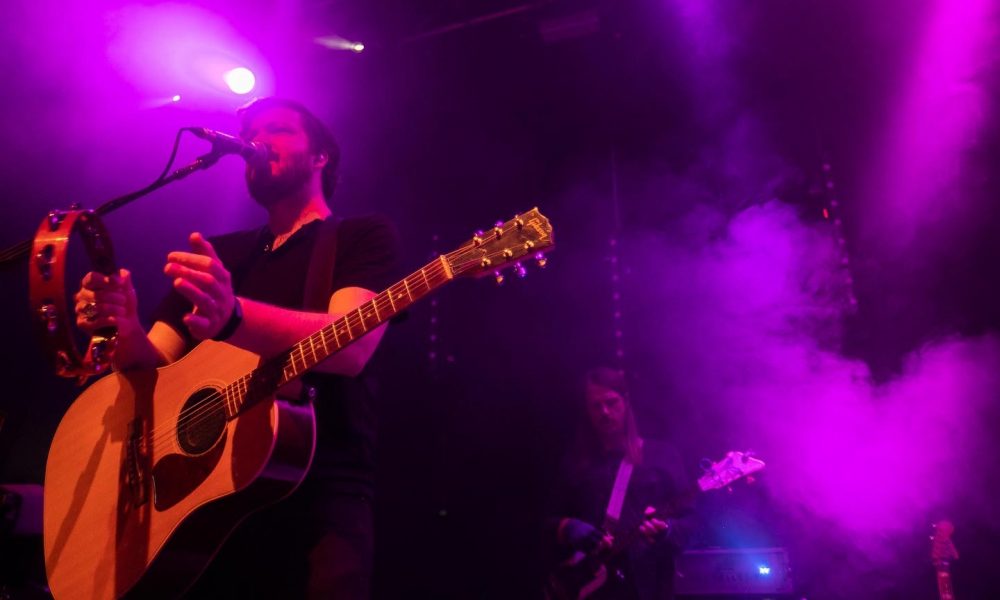 Midlake has announced an eagerly anticipated performance at the upcoming Newport Folk Festival 2022, set for Newport, RI's Fort Adams State Park on Saturday, July 23.
The upcoming appearance marks the latest date on the acclaimed Texas-based band's current world headline tour, with North American, UK, and European headline shows set through November. In addition, Midlake will make a number of international festival appearances, including Sonoma, CA's Huichica Festival (June 11), Maastricht, NL's Bruis Festival (September 2), and Birmingham, UK's Mosely Folk Festival (September 4).
The world tour—which continues this weekend with headline shows at the legendary Levon Helm Studios in Woodstock, NY (Friday, May 13) and New York City's famed Bowery Ballroom (Saturday, May 14)—celebrates the recent release of Midlake's acclaimed fifth studio album, For The Sake Of Bethel Woods, available now via ATO Records in the US and Bella Union in the UK.
The album has been accompanied by a multi-part series of exclusive live sessions, "Meanwhile In Texas," streaming now via YouTube. Filmed at Dallas, TX's Modern Electric Sound Recorders by director Rett Rogers (Nicole Atkins, Nathaniel Rateliff) and co-director Barbara FG, the series includes captivating live renditions of such LP standouts as "Feast of Carrion," "Bethel Woods," "Meanwhile…," and the incredibly powerful "Noble."
A powerful, warming expression of resolve and renewal, For The Sake Of Bethel Woods, opens new futures for Midlake while still honoring their now storied history.
"'Bethel Woods' lyrically was born out of a documentary film still of our keyboardist Jesse Chandler's dad, Dave, at 16-years-old, sitting in the massive crowd of Woodstock in 1969," says Midlake's Eric Pulido. "I felt that moment in time embodied the perfect depiction of a paradisal place. Dave tragically died a few years ago and I was moved to write this song from his point of view with a message of peace in returning to that special place and reuniting with loved ones 'down the road.'"
Visit Newport Folk Festival's official website for more information.