Moby's 'Punk Rock Vegan Movie' Now Available On YouTube
Described as "a labor of love and activism", the film can be watched online for free.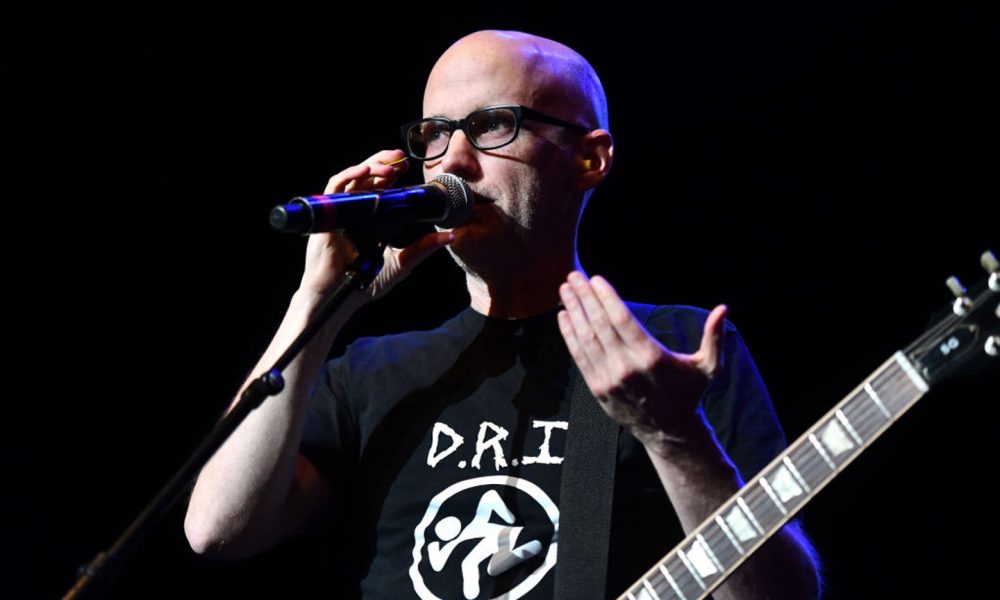 Moby has released his new documentary film, Punk Rock Vegan Movie, featuring interviews with Rob Zombie, Jane's Addiction guitarist Dave Navarro, Fugazi's Ian MacKaye and more.
The documentary was written, directed and scored by the musician and vegan activist, and also features Quicksand's Walter Schreifels, Doyle Wolfgang von Frankenstein, The Damned's Captain Sensible, AFI frontman Davey Havok, Cro-Mags singer John Joseph, Wes Eisold, Steve Ignorant and more.
The film looks at "the surprising history of punk rock and animal rights activism" and features interviews with "dozens of punk rock legends, and also cameos from Bagel the dog, the devil, and a boardroom of demons."
Punk Rock Vegan Movie, which is one hour 30 minutes long, is available to watch for free on YouTube now. You can check it out below.
"It's the filmmaker and producers' hope that no one ever pays to see this movie, as it's a labor of love and activism," the video's description reads.
Last week, Moby announced his new album, Resound NYC, which will be released through Deutsche Grammophon on May 12.
In the follow-up to his acclaimed album Reprise (May, 2021), his debut on Deutsche Grammophon which featured guests including Kris Kristofferson, Mark Lanegan, Jim James, and Skylar Grey, Moby reimagines and orchestrates fifteen of his most iconic tracks written or recorded in New York from the years 1994 to 2010, with guest vocalists including Gregory Porter, Ricky Wilson (Kaiser Chiefs), Margo Timmins, and Amythyst Kiah.
While many of the vocalists are household names, others are less familiar: Moby discovered P.T. Banks singing in a wedding band in Texas, while the elderly father of mesmerizingly soulful Danielle Ponder joins her on the remake of "Run On."
With Resound NYC, Moby reconsiders not just the evolution of his own work, but also a time, a place, and even a transformation in our world: "When you think of the '90s," he says, "Bill Clinton was President; the rave scene was this utopian, idyllic world; the Soviet Union had ended; climate change was just an idea for a book that Al Gore was going to write. Back then, making music was this celebration of the potential that our world had, that our culture had. And now it's almost a refuge in an at times terrifying and apocalyptic world."