'Moulin Rouge' Recording Of 'Lady Marmalade' Certified Platinum As It Turns 20
Featuring Christina Aguilera, Pink, Lil Kim, Missy Elliott and more, the song was the acclaimed highlight of the 2001 film soundtrack.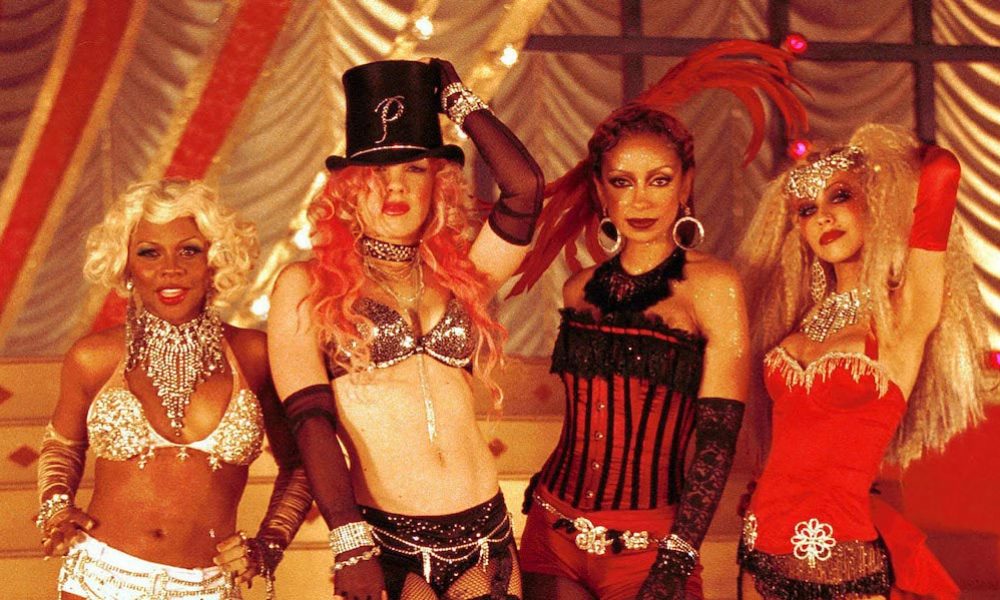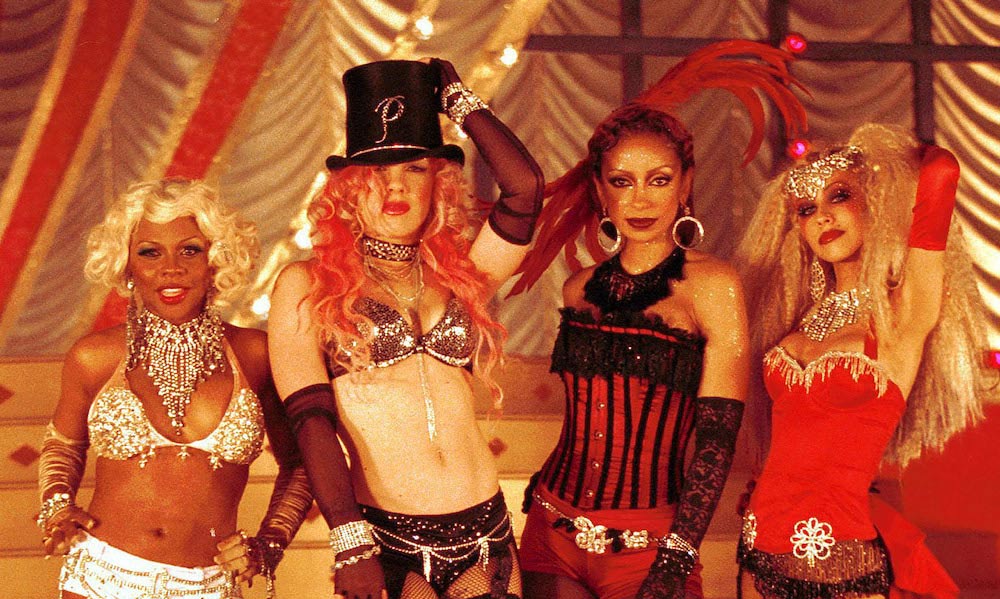 Just as it celebrates its 20th anniversary, the Moulin Rouge version of "Lady Marmalade", featuring Christina Aguilera, Pink, Lil Kim, Mya and Missy Elliott has been certified platinum.
The 2001 recording of "Lady Marmalade," originally featured on Baz Luhrmann's Moulin Rouge film soundtrack, brought together some of the biggest artists at the time: Christina Aguilera, Pink, Lil Kim, and Mya. The accompanying soundtrack (also produced by Luhrmann) included tunes by Bono, David Bowie, Fatboy Slim, and Beck, as well as the film's stars Nicole Kidman and Ewan McGregor.
But the soundtrack's standout record was the remake of "Lady Marmalade." The song had already been covered since the release of 1974's chart-topping original, which was performed by LaBelle and recently preserved in North America's National Recording Registry. Italian pop singer Sabrina took it on in 1987, while British girl group All Saints' dance-pop version was featured on 1998's Dr. Dolittle soundtrack. But 2001's cover is the most distinct, with the ladies making their version even naughtier.
Christina Aguilera, Lil' Kim, Mya, P!nk - Lady Marmalade
Performing atop a bouncier production and updated lyrics courtesy of Missy Elliott and Rockwilder, "Lady Marmalade" transported listeners from the streets of New Orleans to the seductive Moulin Rouge club. The cover also highlighted each artist's signature style: Lil Kim's raunchy raps, Pink's soulful tone, Mya's sultry coos, and Aguilera's theatrical vocal runs.
The Paul Hunter-directed music video was a celebration of confident women, with the artists embracing their sexuality while donning cabaret-inspired lingerie.
"We worked really hard that day," Lil Kim told Billboard in 2019. "I remember there was a little tension because Mya's my girl … but a lot of the girls didn't know each other. I knew almost everybody, but it was like everyone was in their own little corner … It was hard 'cuz I had to be the host of 'Lady Marmalade.'"
Nevertheless, "Lady Marmalade" was a huge success. It sat atop the Billboard Hot 100 for five consecutive weeks and was the year's top seller with over five million copies moved worldwide. It was the first No.1 hit for Mya, Pink, and Lil Kim, with the latter holding the title of longest-reigning chart-topper for a female rapper until Iggy Azalea's "Fancy" in 2014. Lastly, the song took home two MTV Video Music Awards (Best Video of the Year and Best Video from a Film) as well as a Grammy for Best Pop Collaboration with Vocals (Patti LaBelle joined the quartet for the 2002 performance).
Hear "Lady Marmalade" on the Moulin Rouge soundtrack now available on vinyl here.