'Lady Marmalade': The Story Behind The 'Moulin Rouge' Hit
Female powerhouses Christina Aguilera, Pink, Lil Kim, Mya and Missy Elliott came together for a Y2K spin on the 1974 LaBelle classic.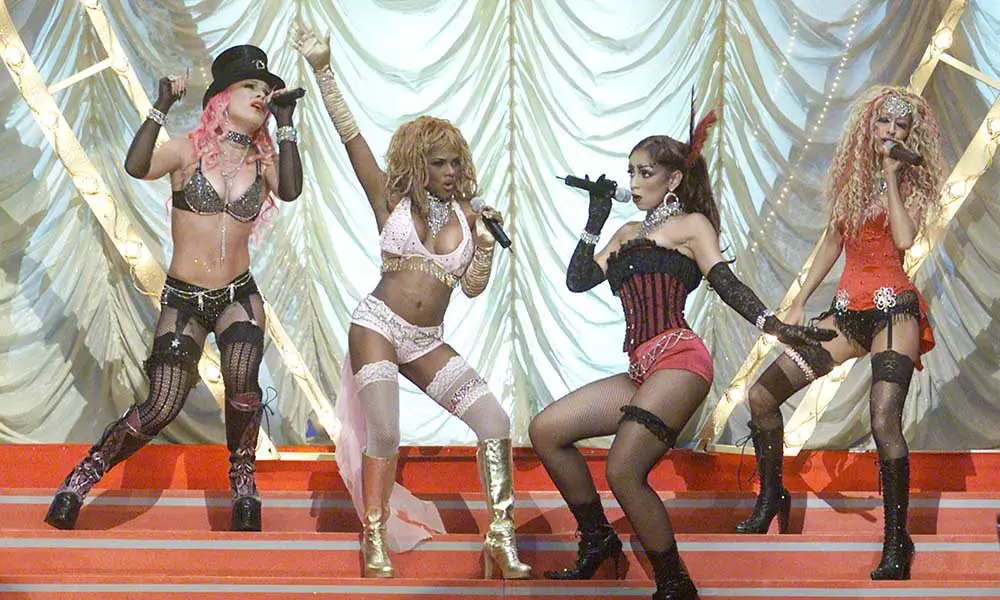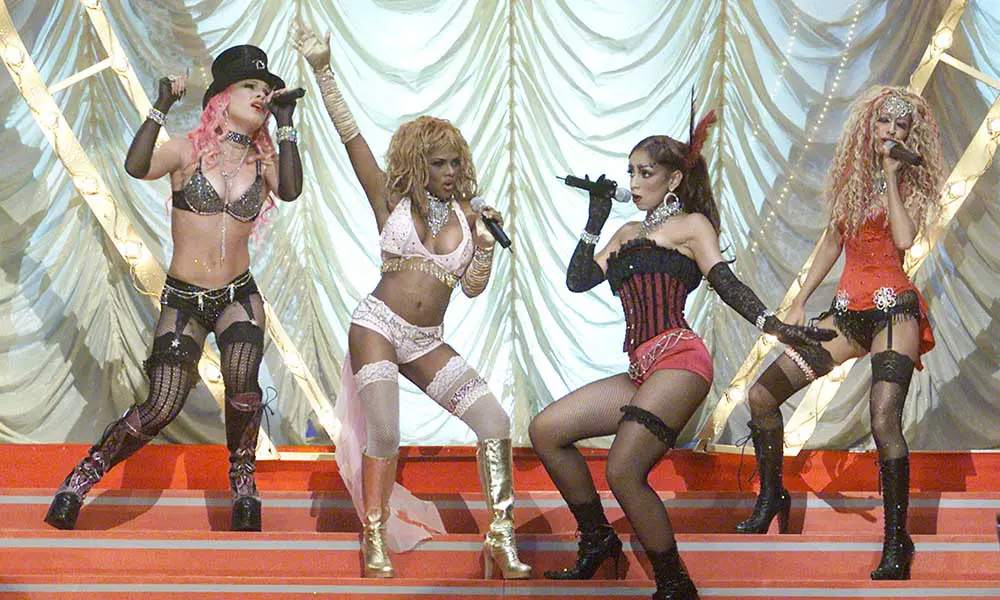 Diva collaborations have been synonymous with some of music's memorable moments, including Barbra Streisand and Donna Summer's 1979 disco classic "No More Tears (Enough Is Enough)," Brandy and Monica's "The Boy Is Mine" in 1998, and Cardi B and Megan Thee Stallion's provocative "WAP" in 2020. And at the turn of the millennium, five female powerhouses came together for a decade-defining smash.
2001's "Lady Marmalade," which featured on Baz Luhrmann's Moulin Rouge film soundtrack, brought together some of the biggest artists at the time: Christina Aguilera, Pink, Lil Kim, and Mya. The accompanying soundtrack (also produced by Luhrmann) included tunes by Bono, David Bowie, Fatboy Slim, and Beck, as well as the film's stars Nicole Kidman and Ewan McGregor.
But the standout record was the remake.
"Lady Marmalade" had already been covered since the release of 1974's chart-topping original, which was performed by LaBelle and recently preserved in the National Recording Registry. Italian pop singer Sabrina gave it a go in 1987, while British girl group All Saints' dance-pop version was featured on 1998's Dr. Dolittle soundtrack. But 2001's cover is the most distinct, with the ladies making their version even naughtier.
Christina Aguilera, Lil' Kim, Mya, P!nk - Lady Marmalade
Performing atop a bouncier production and updated lyrics courtesy of Missy Elliott and Rockwilder, "Lady Marmalade" transported listeners from the streets of New Orleans to the seductive Moulin Rouge club. The cover also highlighted each artist's signature style: Lil Kim's raunchy raps, Pink's soulful tone, Mya's sultry coos, and Aguilera's theatrical vocal runs.
The Paul Hunter-directed music video was a celebration of confident women, with the artists embracing their sexuality while donning cabaret-inspired lingerie. Behind the scenes, there was a rumored icy relationship between Aguilera and Pink. "We worked really hard that day," Lil Kim told Billboard in 2019. "I remember there was a little tension because Mya's my girl … but a lot of the girls didn't know each other. I knew almost everybody, but it was like everyone was in their own little corner … It was hard 'cuz I had to be the host of 'Lady Marmalade.'" The beef, which reportedly stemmed from an argument over who would sing the song's climax, was later squashed in 2017 after Pink tweeted that she and Aguilera had made amends.
Nevertheless, "Lady Marmalade" was a huge success. It sat atop the Billboard Hot 100 for five consecutive weeks and was the year's top seller with over five million copies moved worldwide. It was the first No.1 hit for Mya, Pink, and Lil Kim, with the latter holding the title of longest-reigning chart-topper for a female rapper until Iggy Azalea's "Fancy" in 2014. Lastly, the song took home two MTV Video Music Awards (Best Video of the Year and Best Video from a Film) as well as a Grammy for Best Pop Collaboration with Vocals (Patti LaBelle joined the quartet for the 2002 performance).
Moulin Rouge also made history at the time as the first musical nominated for Best Picture since 1991's Disney animated film Beauty and the Beast. The movie scored eight Oscar nominations, winning Best Art Direction and Best Costume Design. The song's impact also rubbed off on the double-platinum soundtrack, peaking at No. 3 on the Billboard 200 and topping the Soundtracks chart.
Pop music has witnessed dozens of all-female collaborations since 2001's "Lady Marmalade," but the magic found on the original is still hard to beat. And decades later, the single continues to influence a new generation. In 2015, Rita Ora shared that she wanted to make a version with herself, Miley Cyrus, Charli XCX, and Iggy Azalea. The singer later fulfilled her promise with 2018's all-star collab "Girls." It featured Charli XCX, Cardi B, and Bebe Rexha. A year later, Ed Sheeran revealed that his No. 6 Collaborations Project was inspired by wanting to make an all-male version of "Lady Marmalade."
Hear "Lady Marmalade" on the Moulin Rouge soundtrack now available on vinyl here.