Naomi Judd, Of Hitmaking Country Mother-Daughter Act The Judds, Dies At 76
Naomi Judd died near Nashville, Tennessee, said a statement on behalf of her husband and singer, Larry Strickland.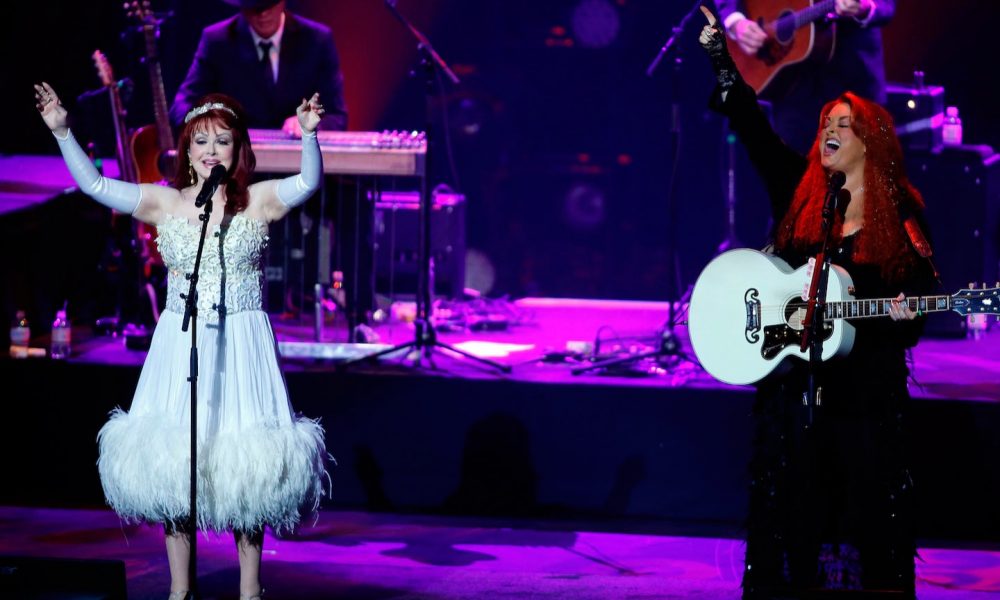 Naomi Judd, the Kentucky-born singer of the Grammy-winning duo the Judds and mother of Wynonna and Ashley Judd, has died. She was 76.
The daughters announced her death on Saturday (30) in a statement provided to the Associated Press. "Today we sisters experienced a tragedy. We lost our beautiful mother to the disease of mental illness," the statement said. "We are shattered. We are navigating profound grief and know that as we loved her, she was loved by her public. We are in unknown territory."
A spokesperson for CMT (Country Music Television) said: "We are heartbroken to learn about the passing of the legendary Naomi Judd and honored to have shared many unforgettable moments and performances together. Our hearts go out to her husband Larry, daughters Wynonna and Ashley, and legions of fans around the world during this difficult time."
Country stars and other notables quickly posted their thoughts on Judd's passing. "I'm just heartbroken over the loss of Naomi Judd," wrote Loretta Lynn on Facebook. "My fellow Kentucky girl, my friend, and an amazing singer. There are no words. Please pray for Wynonna, Ashley, Larry, and grandchildren. Heartbroken. Sending all my love." Wrote Travis Tritt: "Naomi Judd was one of the sweetest people I've ever known. I had the honor of working with her in movies and numerous musical events. My deepest heartfelt condolences go out to her family." Maren Morris added: "Rest In Peace, Naomi Judd. Honored to have witnessed 'Love Can Build a Bridge' just a few short weeks ago."
The ACM Awards posted: "The Academy is deeply saddened by the heartbreaking news this afternoon of Naomi Judd's passing. With her daughter Wynonna, the Judds won the ACM Award for Top Vocal Duet 7 consecutive years, as well as the ACM Pioneer Award more recently at the Academy of Country Music Honors." Terri Clark wrote: "I'm shocked & saddened to hear of the passing of Naomi Judd. She & @Wynonna inspired an entire generation to chase their dreams & make them happen. Their music has been & will always be the standard. My prayers go out to the entire family as they navigate through this tragic time."
Naomi Judd died near Nashville, Tennessee, according to a statement on behalf of her husband and singer, Larry Strickland. It said no further details about her death would be released and asked for privacy as the family grieves.
The Judds, the mother-daughter duo of Naomi and Wynonna, were set to be inducted into the Country Music Hall of Fame on Sunday and they had just announced an arena tour to begin in the fall, their first together in over a decade. They also made a return to awards shows when they offered a rousing performance at the CMT Music Awards earlier this month.
Grammys, CMA Awards and more
The Judds signed to RCA Nashville in 1983 and released six studio albums between then and 1991. The duo were one of the most successful acts in country music history, winning five Grammy Awards for Best Country Performance by a Duo or Group with Vocal, and nine Country Music Association awards.
They also had 25 singles on the country music charts between 1983 and 2000, 14 of which went to No.1. Their signature songs included "Mama He's Crazy," "Why Not Me," "Girls Night Out," "Have Mercy," and "Love Can Build A Bridge."  After eight successful years as a duo, the Judds ceased performing in 1991. Their farewell concert was the most successful musical event in cable PPV history, and the accompanying tour was one of the biggest grossers of that year.
Naomi Judd, who was born Diana Ellen Judd in 1946, also acted occasionally, appearing in More American Graffitti in 1979, then starring in the film A Holiday Romance in 1999. alongside Andy Griffith and Gerald McRaney.