Nilüfer Yanya Unveils New Song, 'The Dealer'
'PAINLESS' is out March 4 via ATO Records.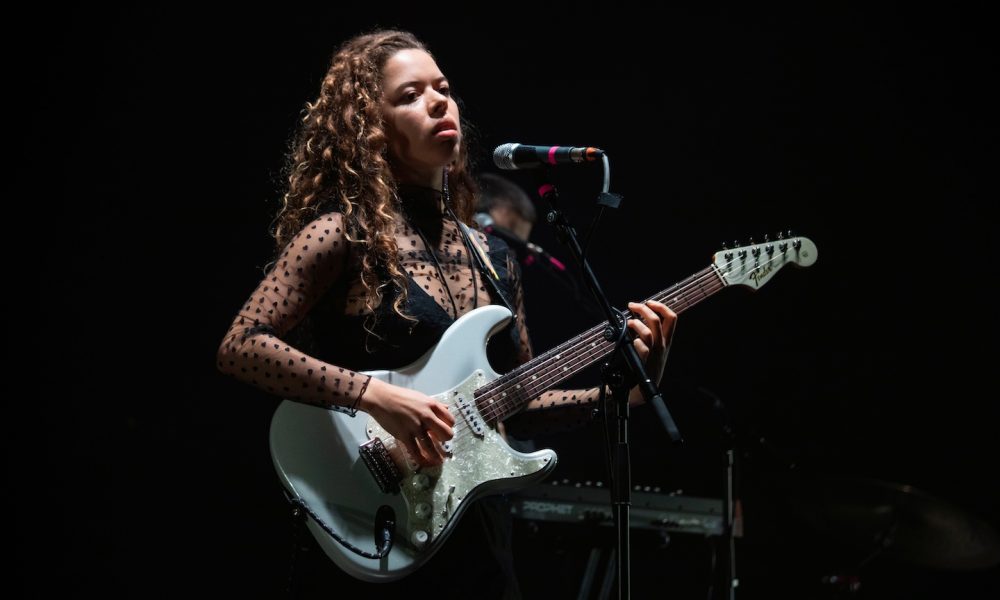 London artist Nilüfer Yanya has shared "the dealer," a new song from her forthcoming album PAINLESS, due out this Friday, March 4, via ATO Records.
"the dealer," which premiered as Hottest Record in The World by BBC Radio 1, is an upbeat, rhythm-driven track with Nilüfer's vocals bouncing throughout. Speaking about the new single, Nilüfer says, "When I was writing this song I was thinking about the transient nature of life and the cyclical nature of the seasons. I find it interesting how we attach certain memories and feelings to different seasons and tend to revisit them time and time again, yet our lives move in a more linear motion and even when we feel like we are going back we never really get to go back anywhere. Musically speaking it's a bit more playful and relaxed."
Nilüfer Yanya - the dealer (Official Visualizer)
Along with the release of "the dealer", Nilüfer Yanya embarks on her 2022 world tour next week with the UK and Irish dates starting in Glasgow on March 10 and ending with London's Electric Brixton on March 16. A full run of European dates follows closely behind, with the North American leg kicking off with Coachella in April.
"the dealer" comes on the heels of the first three offerings from PAINLESS – "anotherlife," which arrived with a music video directed by Molly Daniel in Sri Lanka, "midnight sun," which Pitchfork proclaimed as their 'Best New Track' and described as some of Nilüfer's, "most potent work" as well as "stabilise," which Paste Magazine noted, "augurs great things to come on Yanya's new record."
"anotherlife" is an ethereal, midtempo track with layered synths, guitar, and weaving vocal melodies. Nilüfer shares about the meaning, "At the core of the song it's just about being OK with things and accepting that this is where you are at. However, the 'I'll do anything' line hints at a desperation of wanting to let that be known." Directed by Nilüfer's sister, Molly Daniel, visuals for "anotherlife" find Nilüfer on holiday in Sri Lanka wearing beautiful garments in a prismatic and lush location in the sun and moonlight.