Patty Loveless Attends Launch Of 'No Trouble With The Truth' Exhibit
The showcase, which will be open until October 2024, celebrates the life and career of the Kentucky-born country star.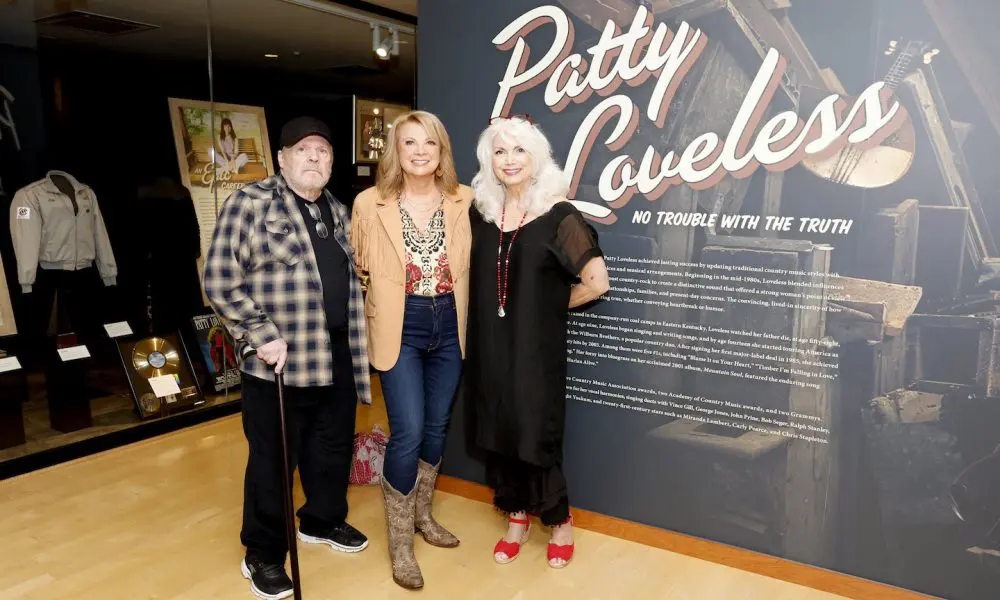 The new Country Music Hall of Fame and Museum exhibit Patty Loveless: No Trouble With The Truth, celebrating the life and career of the Kentucky-born country star, opens today (23). Loveless, who was announced in April as one of the new inductees into the Hall of Fame, was at the Museum last night to mark the launch of the exhibit, which runs until October 2024.
On Saturday (26) at the Museum's CMA Theater, she will take part in a one-on-one interview session, which has already sold out, with the Museum's senior writer-editor, Michael McCall, who curated the showcase. Loveless will also perform briefly and discuss her Kentucky raising, and how she emerged on the country scene of the 1980s and enjoyed such hits as "Blame It on Your Heart," "Timber, I'm Falling In Love," "Chains," "Here I Am," "How Can I Help You Say Goodbye," "Hurt Me Bad (In a Real Good Way)," "I'm That Kind of Girl," and "You Don't Even Know Who I Am." Like the exhibition itself, the talk will be illustrated with archive photos, audio recordings, and video clips.
Timber I'm Falling In Love
Items on display over the next year will include her 1968 Epiphone FT-30 Caballero acoustic guitar, which she and brother Roger Ramey played in the 1970s as part of the Singing Swinging Rameys. Also on view will be the dress she wore on the night in 1988 that Porter Wagoner inducted her into the Grand Ole Opry.
Additionally, on Friday, there will be a Museum screening of the TNN (The Nashville Network) cable TV special of 1989, USO Celebrity Tour; Starring Patty Loveless. The film followed the singer and her band as they visited US military personnel in Alaska, Japan, and South Korea. Viewers will see the musicians take part in local activities such as dogsledding and perform some of her many hits.
Speaking to Billboard about No Trouble With The Truth, Loveless said she hopes that, through the exhibit, people will sense the support she has received throughout her career. "It takes so many people to support and encourage you," she said. 'So many people have supported me — my brother Roger, the Wilburn Brothers, Porter Wagoner and Dolly Parton, they all gave me support."
Listen to the best of Patty Loveless on Apple Music and Spotify.