Paul McCartney Adds Five Dates In Brazil To 'Got Back' Tour Itinerary
McCartney and his band will play in São Paulo, Rio de Janeiro, Brasília, Belo Horizonte, and Curitiba.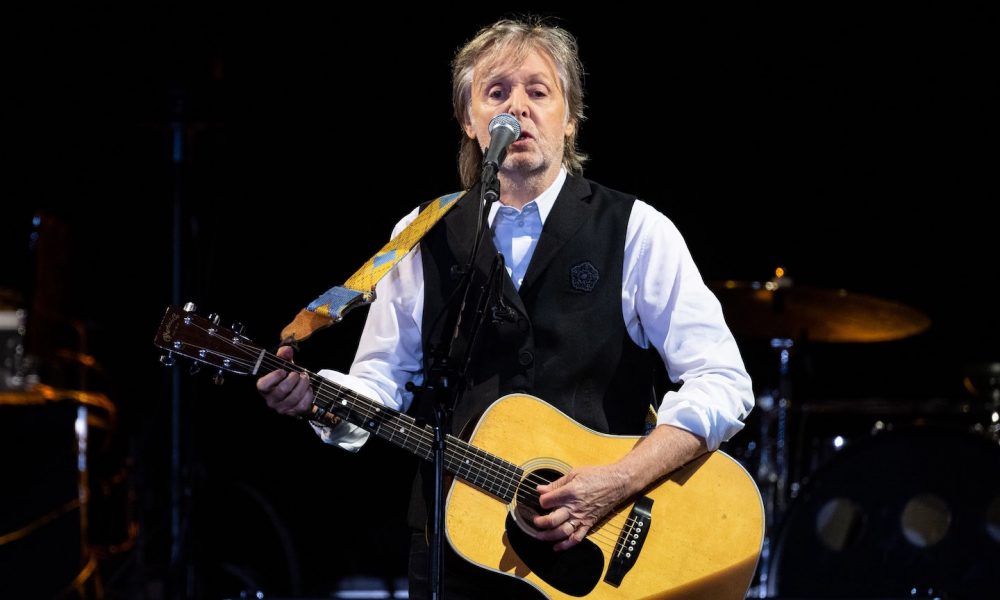 Paul McCartney has followed last week's announcement of Australian dates on his Got Back tour with news that the itinerary will visit Brazil for the first time, from late November into mid-December.
Shop the best of Paul McCartney's discography on vinyl and more.
McCartney and his band will be playing shows in five cities, São Paulo, Rio de Janeiro, Brasília, Belo Horizonte, and Curitiba (full dates below). He accompanied the announcement with a short video in which he says: "Ok, ok, ok, I heard you! We're coming to Brazil. See you there."
GOT BACK TOUR - Brazil 2023
In a statement, he added: "I've got some good news. We're coming back to Brazil in November to play for you. We have such great memories from all our visits. I love coming to Brazil because you guys like to rock, sing and party all at once. We're really excited. Let's have fun. Let's rock. Let's roll. Let's stomp. Let's stroll. And Brazil, let's have a great time."
In 2017, McCartney was recognized as the best-selling international artist for performances in Brazil, with more than 1.5 million tickets sold. Earlier, his concert at Maracanã Stadium in Rio de Janiero on April 21, 1990, attracted an audience of 184,000 fans, which at the time became the new world record for any concert attendance. The 2023 dates will end at the same stadium, on December 16.
⁠Tickets go on pre-sale at PaulMcCartney.com tomorrow (8) at 10am BRT (Brasilia Time), with the password GOTBACKINBRAZIL. Pre-sales at Brazil BRB Bank begin at the same day and time; tickets go on general sale on Thursday (10) at 12pm BRT.⁠
⁠
The tour dates in full are:
⁠Thursday November 30 – Brasília – Mané Garrincha Stadium
⁠Sunday December 3 – Belo Horizonte – Mrv Arena
⁠Saturday December 9 – São Paulo – Allianz Parque
⁠Wednesday December 13 – Curitiba – Estádio Couto Pereira
⁠Saturday December 16 – Rio De Janeiro – Maracanã Stadium
Buy Paul McCartney's new photographic book Eyes of the Storm.