2022 Edition Of Peggy Lee's Autobiography To Include New Features
The book will now feature the star's never-before-released book of poetry, a new cover, and more.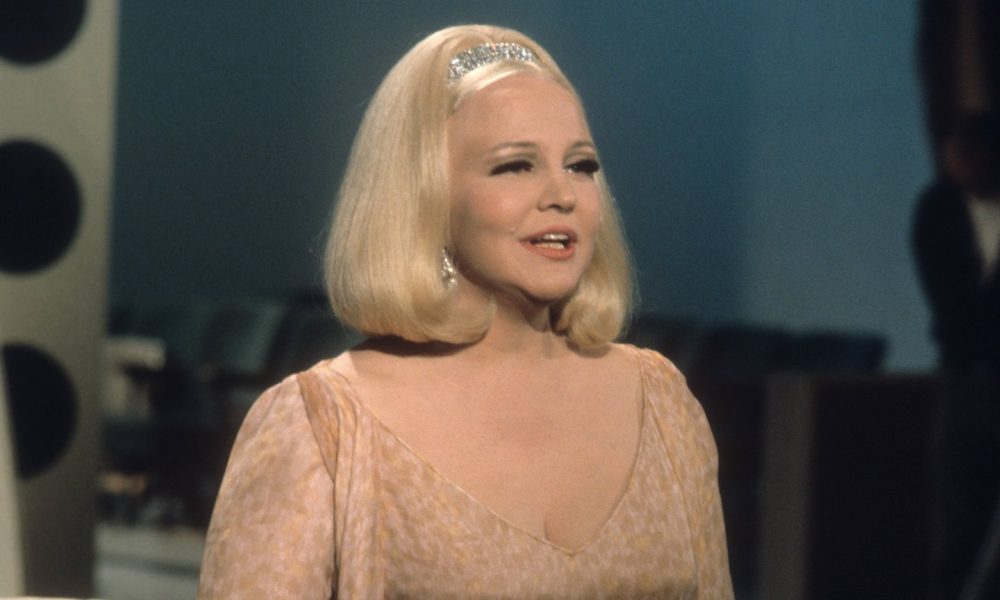 A new 2022 edition of the 1989 memoir Miss Peggy Lee: An Autobiography will be published on May 2. It will include many new features to celebrate the life and work of a brave and innovative trailblazer for female singers and artists in popular music, born in an era in which women struggled for equality.
The book will now feature Peggy Lee's never-before-released book of poetry, Softly With Feeling; a new cover; an epilogue by jazz and music writer Will Friedwald; a comprehensive discography and recommended listening section compiled by archivist Ivàn Santiago; and a new foreword written by Peggy's granddaughter, Holly Foster Wells. It's now available for pre-order.
Why Don't You Do Right (Get Me Some Money Too) (Remastered 1998)
The intimate, poignant, and honest autobiography is interwoven with stories about such staples of the 13-time Grammy nominee's storied catalog, including: "Why Don't You Do Right?," "It's A Good Day," "Fever," "I'm A Woman," the score for Walt Disney's The Lady and the Tramp, and the Grammy-winning "Is That All There Is?" 
She also tells the story of her abusive and painful childhood in North Dakota and chapters from her life such as touring with Benny Goodman, her numerous marriages, and her Oscar nomination, as well as working with friends such as Frank Sinatra, Louis Armstrong, Judy Garland, Cary Grant, and Quincy Jones.
Following her 2020 centennial, other recent events in honor of Miss Lee include a recent CBS Sunday Morning profile, which traced "Peggy Lee and her cool power" back to her beginnings in North Dakota; a newly-opened Grammy Museum exhibit, 100 Years of Peggy Lee; and the upcoming tribute to Peggy Lee and Frank Sinatra with the Count Basie Orchestra on July 27 at the Hollywood Bowl. The star-studded concert will feature such special guests as Billie Eilish, Debbie Harry, Dianne Reeves, Brian Stokes Mitchell, and more.
On May 3, the Grammy Museum exhibit gives rise to a special conversation with Holly Foster Wells to discuss the remarkable life and career of her grandmother. Tickets for 100 Years of Peggy Lee are now available.
In her seven-decade career as a singer, songwriter, and composer, Peggy Lee wrote more than 270 songs and recorded over 1,100 masters. "She definitely had influence on my music," says Eilish. "I wish I was as elegant as her when she performed. Her delivery and the way she sang and moved has been really inspiring to me." Adds Harry: "She had a wonderfully smoky voice and a phenomenal sense of time."
Pre-order the 2022 edition of Miss Peggy Lee: An Autobiography.