Hear The Peter Frampton Band Cover Roxy Music's 'Avalon'
The song appears on the forthcoming 'Frampton Forgets the Words,' out April 23.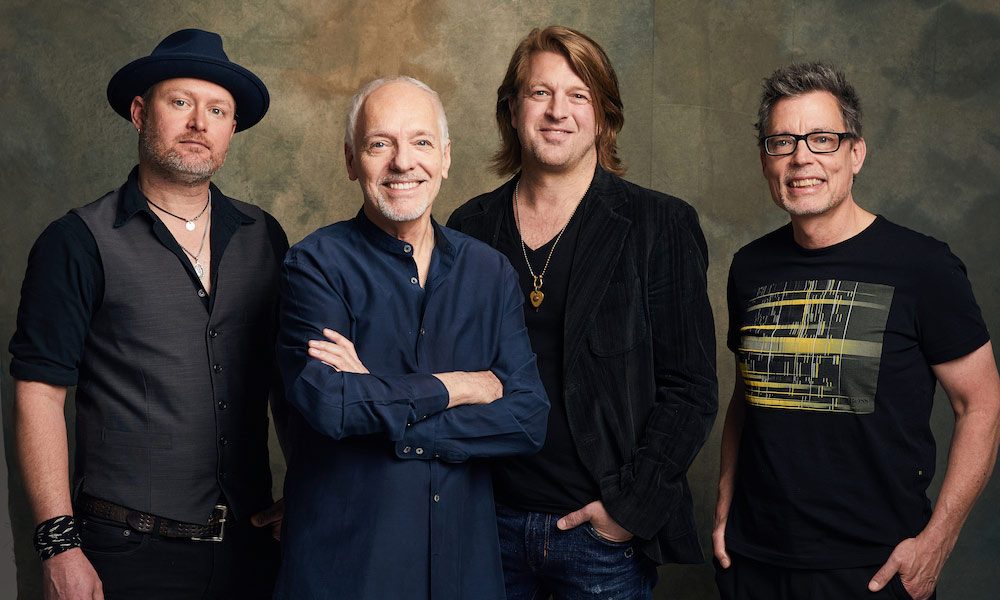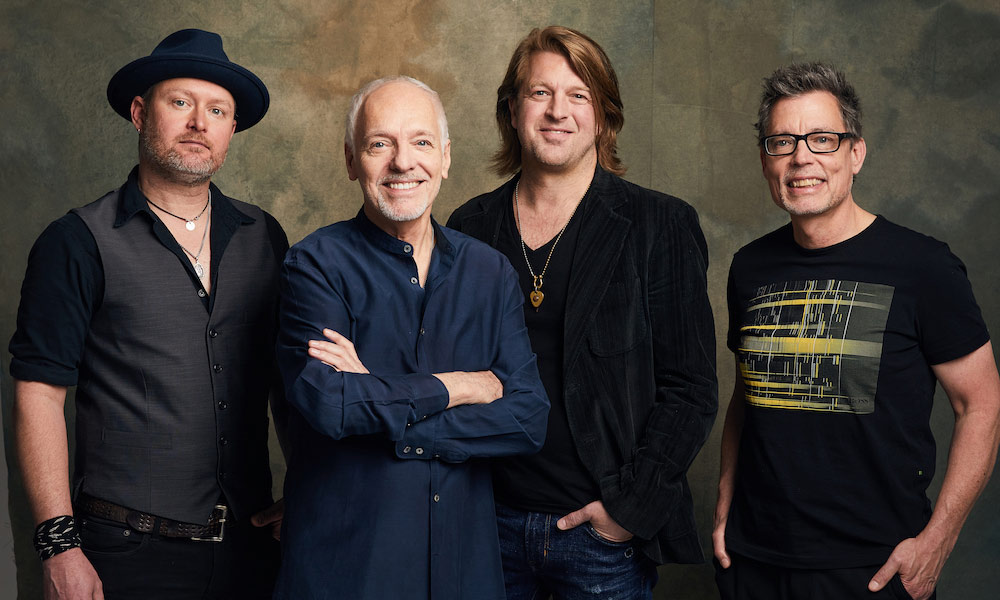 The Peter Frampton Band has unveiled another tantalizing cut off their forthcoming album, Frampton Forgets the Words. This time, it's a cover of Roxy Music's "Avalon" – the breezy title track of their best-selling 1982 album.
"The original is such a perfect piece of music," said Frampton in a statement. "I really wanted to get as close to the vocal inflection as I could and I think I almost did it! It's a sexy kind of guitar sound, like Bryan Ferry's vocal, and I'm very proud of it." Alongside the new track, Frampton shared an accompanying video, available to view below:
Ahead of "Avalon," Frampton shared a cover of Radiohead's "Reckoner," off their 2007 LP In Rainbows. The artist called the lushly-orchestrated track "a tribute to Radiohead," adding that "it turned into something really special."
Available April 23 via UMe, Frampton Forgets the Words finds the celebrated guitarist reinterpreting some of his favorite songs by his peers, heroes, and good friends, including Lenny Kravitz, David Bowie, George Harrison, and Stevie Wonder. The instrumental album stands as the sequel to Frampton's Grammy Award-winning 2007 LP, Fingerprints.
Frampton co-produced the album alongside longtime collaborator Chuck Ainlay (Mark Knopfler, Emmylou Harris, George Strait) at his own Studio Phenix in Nashville. Guitar enthusiasts will be particularly excited that Frampton's infamous 1954 Les Paul Phenix – which was lost in a plane crash in 1980 and recovered more than 30 years later – is featured throughout Frampton Forgets the Words.
Of his forthcoming release, the Grammy Hall of Fame inductee said, "This album is a collection of ten of my favorite pieces of music. My guitar is also a voice and I have always enjoyed playing my favorite vocal lines that we all know and love. These tracks are my great band and me paying tribute to the original creators of this wonderful music. So much fun to do and I really hope you enjoy it too."
Frampton Forgets The Words is released on April 23. Pre-order it here.