Quavo Shares New Single And Music Video 'Honey Bun'
The song follows Without You' and 'Greatness,' both tributes to his Migos bandmate Takeoff.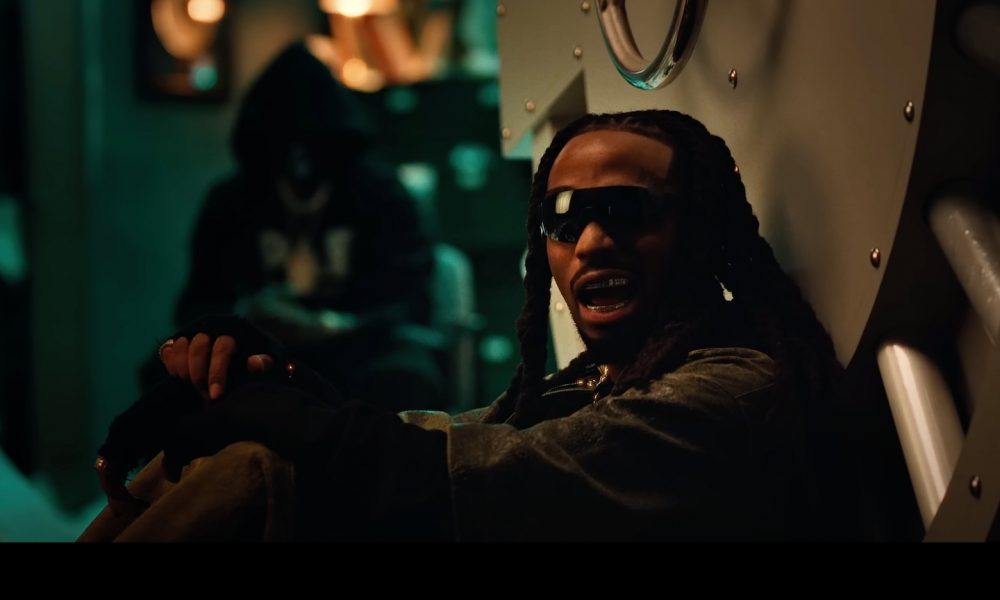 Quavo has returned with another new single and accompanying video entitled "Honey Bun," which follows previous tributes to his departed bandmate and cousin Takeoff.
Though the track isn't directly dedicated to his friend like previous cuts "Without You" and "Greatness," he still alludes to the passing, rapping, "I don't wanna hear no sorry for my loss." Watch the accompanying video below.
Quavo - Quavo – Honey Bun (Official Video)
"Greatness," which was released last month, is a more palpable display of Quavo's pain. The sadness in Quavo's voice is nearly tangible as he raps, "My chain, my watch, my wrist/ My m__________n' house, my rise and grind/ I'd give away all this s__t just to see my dawg just one more time."
On the track, the MC also offers thoughts on the state of Migos in the wake of Takeoff's tragic death. He adds, "So don't ask about the group, he gone, we gone, young n___a, it can't come back/ I'ma make sure mama straight/ Especially mama Take."
That track followed "Without You," which Quavo released in early January. Takeoff, born Kirshnik Khari Ball in Atlanta, Georgia in 1994, was 28 when he passed. The rapper, who helped change the course of rap music both in Atlanta and across the country, was shot at a bowling alley. The aforementioned Migos member Quavo was also present, though he was unharmed during the incident, which took place at 2:30 am.
Boxer Chris Eubank Jr. posted on Twitter, on hearing the news: "I remember @1YoungTakeoff being a very down-to-earth, cool dude. Can't believe I'm having to say this again about another young black star being killed for no reason, something really has to change in the industry, it's sickening how easy & often people are dying. RIP Takeoff."
Takeoff was still in celebration mode at the time of his death, having just released a collaborative album with Quavo. Only Built For Infinity Links dropped on October 7 to critical and commercial acclaim, led by singles like "Nothing Changed," "Big Stunna," and more.