Quincy Jones Feted By Stevie Wonder And More At Music Supervisors Awards
Wonder recalled meeting the great producer-arranger when Stevie was 14, and other tributes came from John Legend, Lionel Richie and more.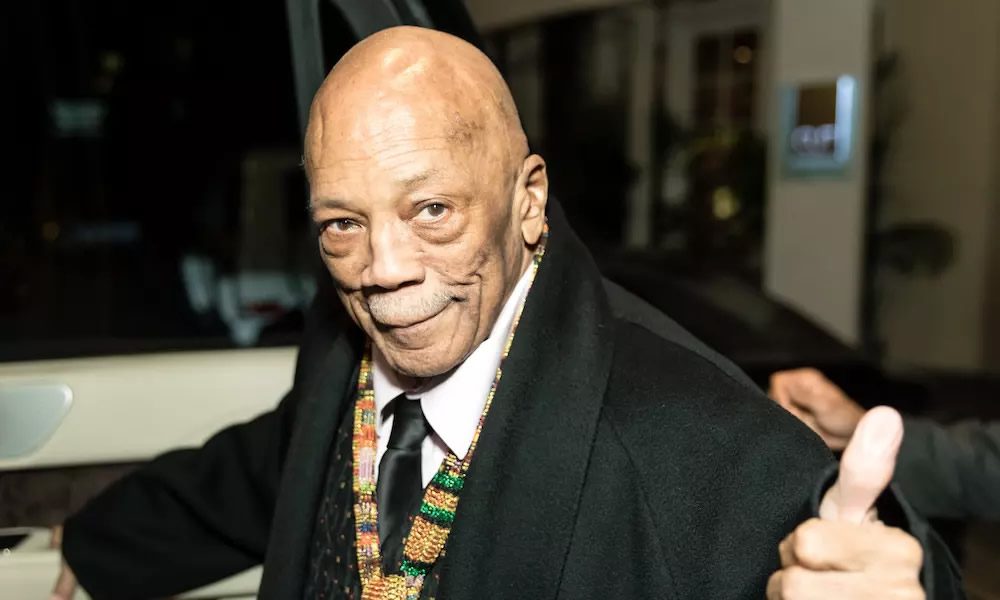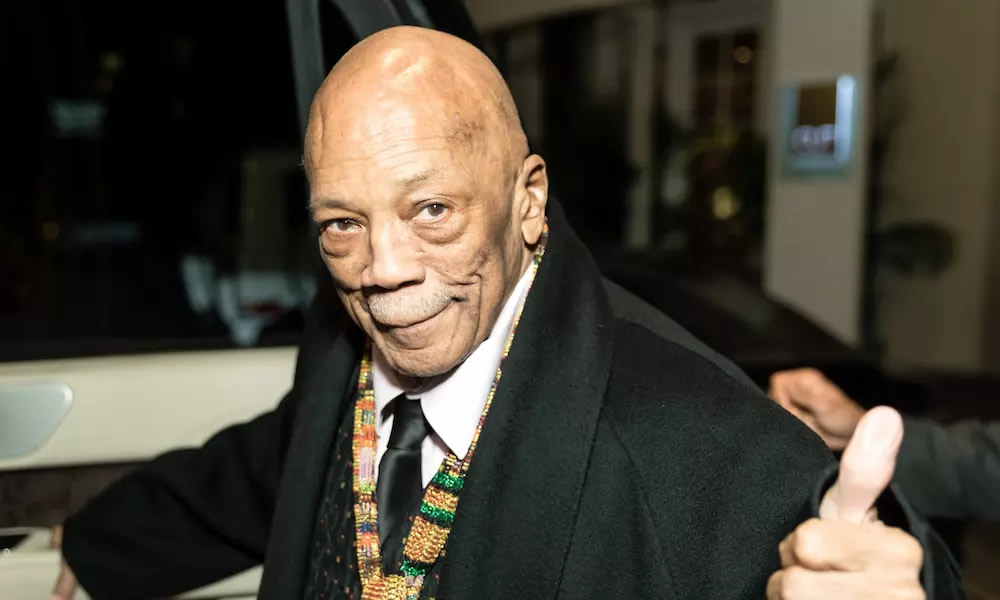 Quincy Jones received the Icon Award at Sunday night's (11) 11th annual Guild of Music Supervisors Awards, conducted virtually.
Presenters at the event included Regina King, Billie Eilish, and John Legend, who said to the great producer, arranger and industry giant: "Across multiple forms of media, very few people have had an impact on the world like Quincy Jones. When people ask who my role models are, you're at the top of my list."
Jones was also feted at the awards by Lionel Richie, Mary J. Blige, Robin Thicke, Jacob Collier, Gloria Estefan, and songwriter Diane Warren. Perhaps the most memorable tribute came from Stevie Wonder, who spoke of meeting him at the Apollo Theater in New York when the Motown prodigy was a mere 14 years old. "I cherish your commitment to doing great music, not just producing it but writing it," he said.
If I Ever Lose This Heaven
Wonder made reference to Jones' pivotal role in the creation of the all-star fundraiser "We Are The World" by USA For Africa in 1985. He ended by playing "I love you Quincy" at the piano. The event featured a version by rising star Celeste of "If I Ever Lose This Heaven," the soul gem written by Jones with Leon Ware and Pam Sawyer and first featured on his Body Heat album of 1974.
Celeste also performed "Hear My Voice," her song from the soundtrack of The Trial of the Chicago 7. Other performers at the awards included Andra Day, Mexican-Salvadoran singer-songwriter Angelica Garcia and Broadway singer Darius de Haas.
In accepting the award, 28-time Grammy winner, who turned 88 last month, said: "I was blessed to find my life's passion: music. That journey has taken me around the world, and with God's whispers in my ears, allowed me to create music that, thankfully, is as resonant today as it was when it was originally written."
Listen to the best of Quincy Jones on Apple Music and Spotify.