Rae Sremmurd Shares New Single 'Sucka Or Something'
The single follows another new track, 'Torpedo.'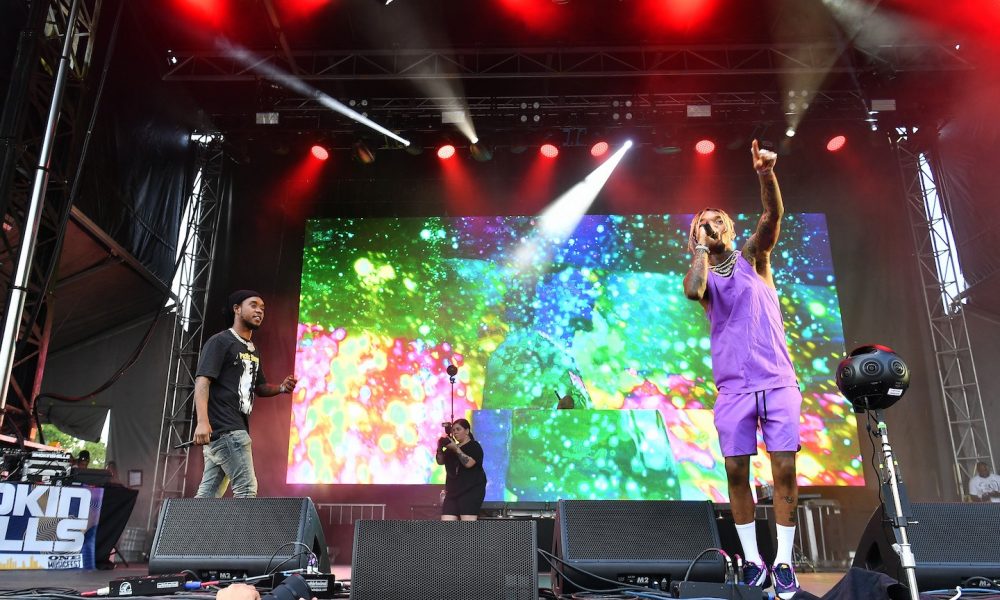 Rae Sremmurd has released "Sucka or Something." The new song from the iconic rap duo has arrived via Eardrummer Records/Interscope Records.
As usual, the Mississippi brothers employ their dizzying lyricism over innovative production to craft an unforgettable earworm. The track follows their New Year's release "Torpedo" and is accompanied by a vibrant DIY-inspired music video.
Rae Sremmurd - Sucka Or Sum (Official Music Video)
"How you gonna try to play me like a sucka or something?," Swae Lee ponders over a bombastic beat. "How you gonna try to play me when I know what's up? Feel like I'm 6' 5" 'cause the money is up." Laid-back yet typically larger-than-life, "Sucka or Something" is a reminder that even though the duo has done it all, they still haven't lost any of their creativity or fire that made them superstars.
The casual ambition of the song is reflected in the dynamic video. The grainy footage showcases the brothers' performance skills, but it's an eclectic, collaged concoction that ebbs and flows with the mellow track. The deftly edited imagery conveys Rae Sremmurd's unique bond and nods at their humble beginnings.
The duo of Rae Sremmurd have established themselves as the preeminent melodicists in hip-hop, racking up hit singles from the moment they landed with 2014's "No Flex Zone."
The duo's first two albums, 2015's SremmLife and the following year's SremmLife 2, were each certified Platinum, and the latter spawned the group's first No.1 hit, the Gucci Mane-assisted "Black Beatles." SR3MM, from 2018, was groundbreaking in its own way, a triple-disc effort that saw each brother get his own LP's worth of space to work solo, before tying them back together.
Most recently, Rae Sremmurd was announced as the headliner for this year's NFL Pro Bowl taking place on February 5th at Allegiant Stadium in Las Vegas. The entire seven minute performance will be televised across ESPN, ABC, and Disney XD. Fans can also catch the duo hitting the Coachella stage this April for the first time in seven years.