Ray Charles, The Judds, More Inducted Into Country Music Hall Of Fame
The ceremony was especially poignant coming the day after the death of Naomi Judd, at the age of 76.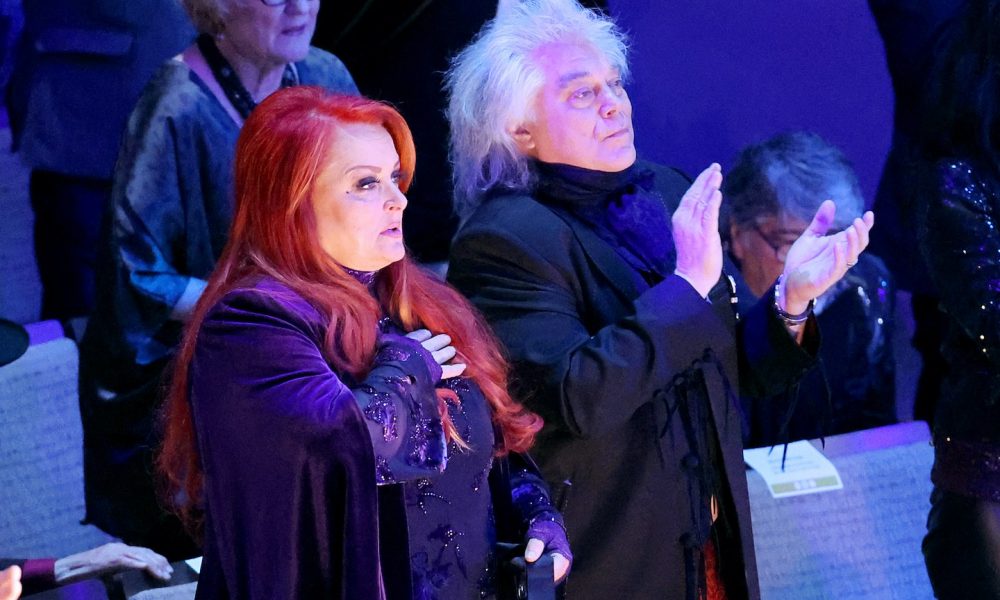 Ray Charles and the Judds were inducted last night (May 1) into the Country Music Hall of Fame in Nashville, along with Eddie Bayers and Pete Drake, the latter pair in the Recording and/or Touring Musician category. The ceremony was especially poignant coming the day after the death of Naomi Judd, at the age of 76, from what the family described in a statement as "the disease of mental illness."
A star-packed event featured songs by or featuring the new inductees newly performed by Garth Brooks, Trisha Yearwood, Vince Gill, and others. Wynonna Judd, Naomi's daughter and longtime partner in the massively successful family group, was on stage with her sister, actress Ashley, to accept the induction. They held onto each other for comfort and recited a Bible verse together, with Ashley saying through tears: "I'm sorry that she couldn't hang on until today." Wynonna added: "Though my heart is broken I will continue to sing."
A white floral bouquet was placed outside the entrance of the Country Music Hall of Fame and Museum, with a small framed photograph of Naomi and a single rose on the ground.
Saluting The Genius
To mark the induction of Ray Charles, whose soulful imprint on country music was widely felt through the decades and especially on his deathless Modern Sounds in Country and Western Music album of 1962, Brooks sang the country hit that "The Genius" recorded with Willie Nelson, "Seven Spanish Angels." Bettye LaVette performed another of his classics, "I Can't Stop Loving You."
The induction of Nashville drummer Bayers provided another pertinent link to the Judds, who were among the hundreds of artists with whom he worked. Bayers is said to have played on some 300 platinum-selling records and is a member of the Grand Ole Opry band, his other credits including George Strait, Ricky Skaggs, Alan Jackson, and Kenny Chesney.
Drake, a giant of pedal steel guitar, was inducted for his own Nashville preeminence, which inluded playing on such timeless hits as Tammy Wynette's "Stand By Your Man" and George Jones' "He Stopped Loving Her Today." He died in 1988.