Ray Wylie Hubbard Sings The Eric Church Hit He Co-Wrote, 'Desperate Man'
The track from Hubbard's new 'Co-Starring Too' album was a 2018 hit for Church.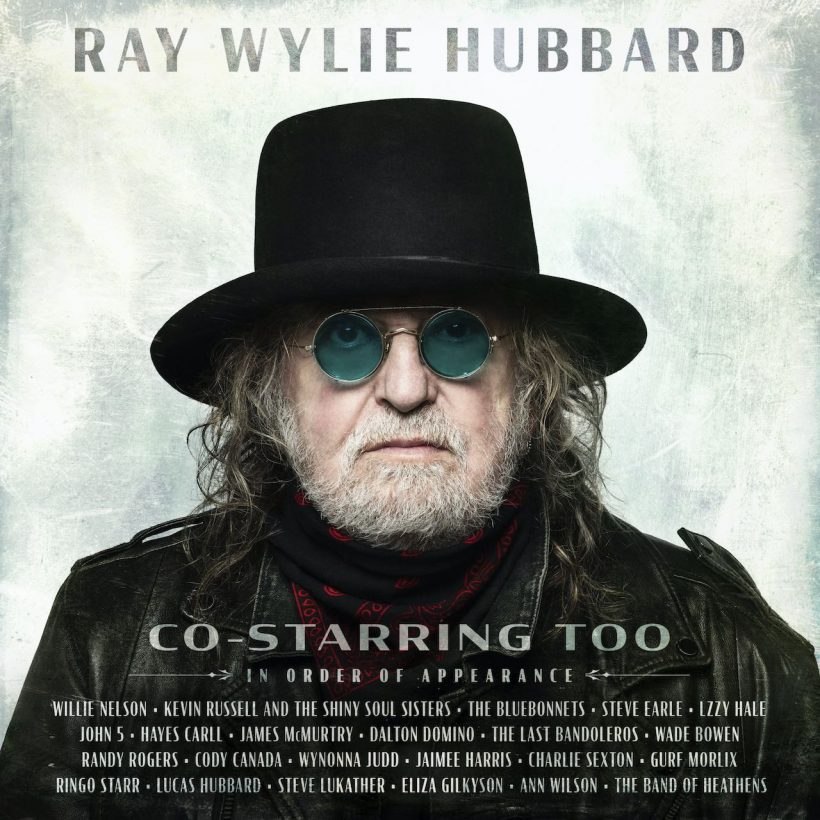 Ray Wylie Hubbard has shared a video featuring himself and Band of Heathens performing "Desperate Man," the song Hubbard co-wrote with Eric Church that now features on his Co-Starring Too album, released on Friday (18).
As reported, the album features guest appearances by Ringo Starr, Willie Nelson, Lzzy Hale, John 5, Steve Earle, James McMurtry, Ann Wilson of Heart, Wynonna Judd, Wade Bowen, Randy Rogers, Cody Canada, Hayes Carll, James McMurtry, Dalton Domino, Charlie Sexton, Gurf Morlix, Jaimee Harris, Eliza Gilkyson, Steve Lukather of Toto, and Ray's son Lucas Hubbard.
Ray Wylie Hubbard - Desperate Man ft. The Band Of Heathens
"Desperate Man," which closes Hubbard's new all-star album, was a co-write with Church released by the latter as the title track from his sixth studio album in July 2018. His original reached No.8 on Billboard's Hot Country Songs chart and was certified platinum in the US by the RIAA. It also reached No.13 on Country Airplay.
Saving Country Music wrote of Co-Starring Too, the follow-up to 2020's Co-Starring: "It's the honor and influence Ray Wylie Hubbard boasts that he's able to call together such talent to the studio…renamed the Wylie Llama from his influence and wisdom imparted to the next generation of artists, Ray Wylie Hubbard is one of the most widely-respected artist by fellow artists across the country, rock, and blues worlds."
Buy or stream Co-Starring Too.
The full Co-Starring Too tracklist is:
1. Stone Blind Horses (ft. Willie Nelson)
2. Groove (ft. Kevin Russell and the Shiny Soul Sisters)
3. Only a Fool (ft. The Bluebonnets)
3. Hellbent for Leather (ft. Steve Earle)
4. Naturally Wild (ft. Lzzy Hale and John 5)
5. Fancy Boys (ft. Hayes Carll, James McMurtry, Dalton Domino)
6. Texas Wild Side (ft. The Last Bandoleros)
7. Till My Wheels Fall Off (ft. Wade Bowen, Randy Rogers, Cody Canada)
8. Pretty Reckless (ft. Wynonna Judd, Jaimee Harris, Charlie Sexton, and Gurf Morlix)
9. Ride or Die (ft. Ringo Starr, Lucas Hubbard, Steve Lukather, Eliza Gilkyson, Ann Wilson)
10. Desperate Man (ft. Band of Heathens)