Rihanna Set To Release Entire Discography On Color Vinyl
The color vinyl is available for pre-order today (November 4).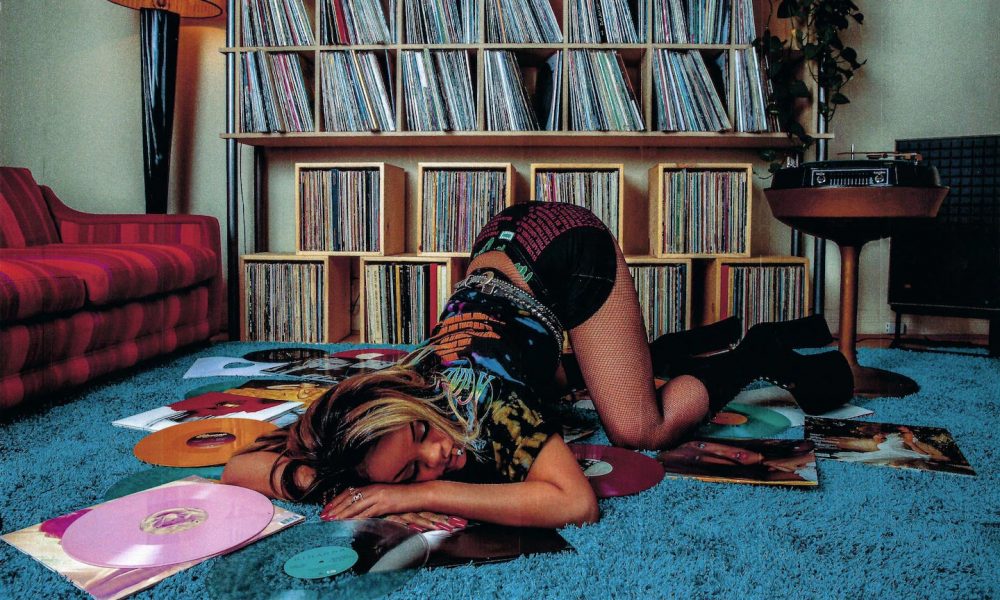 Rihanna has announced that she will be releasing each album in her discography on color vinyl (individually) for the first time.
The collection was curated by Rihanna herself, and will be released on November 11. All of the titles are available for pre-order today (Nov 4).
"Today's kids will never know what vinyl is," they said!" the singer posted on social media. Available exclusively on her artist store, the LPs come bundled with limed-edition t-shirts.
The new color vinyl collection features Music Of The Sun (2005), A Girl Like Me (2006), Good Girl Gone Bad (2007), Rated R (2009), Loud (2010), Talk Talk Talk (2011), Unapologetic (2012), and Anti (2016).
The last time Rihanna released a collection of her albums was way back in 2016 when she dropped the Studio Album Vinyl Box. That project collected all eight of Rihanna's albums in a sumptuous 15LP box set – five of which had never been made available on vinyl before, and all but one pressed on double-vinyl.
Fittingly, for an artist whose career is marked by a determination to reinvent herself, the set includes a 186-page hardback book that features oversized reproductions of all the booklets that came with the original CD releases, tracing each new stylistic turn in Rihanna's career.
Coming in a high-gloss slipcase featuring Rihanna's foil-stamped signature, and including a slipmat which also features the star's signature, the collection stands as a testament to Rihanna's formidable body of work.
Fans have been clamoring for new work ever since, especially considering the massive critical success surrounding her boldest work yet, Anti.
After a seven-album run as a pop hitmaker, Rihanna sought to change her formula like never before. Breaking a four-year silence – her longest yet – Anti was, as she told Vogue, the result of her search for music to "match my growth." Going platinum in less than 24 hours, it saw the Barbadian pop icon conquer her fears and push her creative boundaries even further.
Hitting No.1 on the Billboard 200, it also made Rihanna the first Black female artist to chart for 200 weeks on the coveted listings. In the risk-averse world of pop, she had proved, yet again, that she was capable of shaking things up.