Grammy Museum Announces Ringo Starr Digital Exhibit And Interviews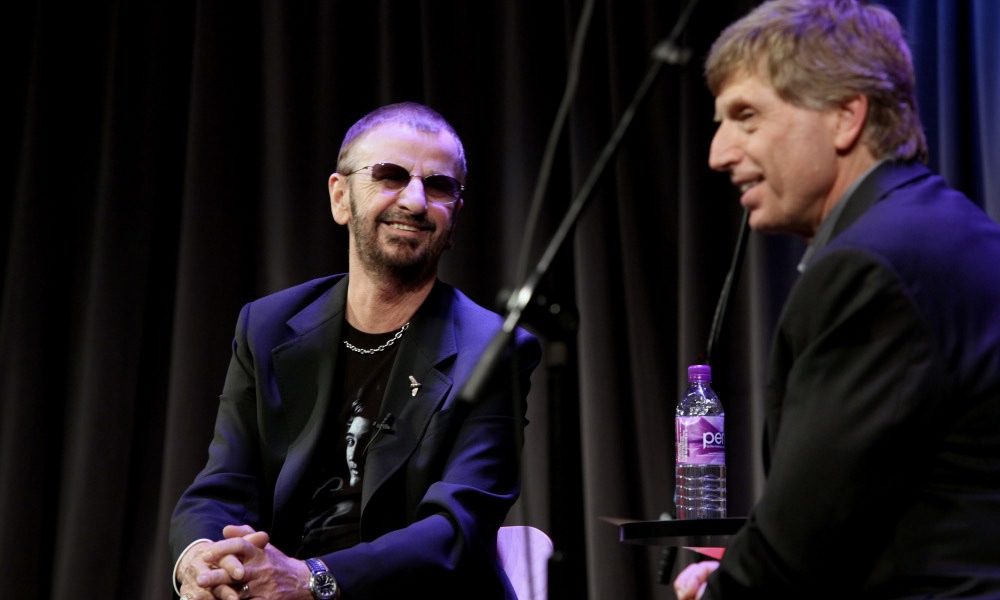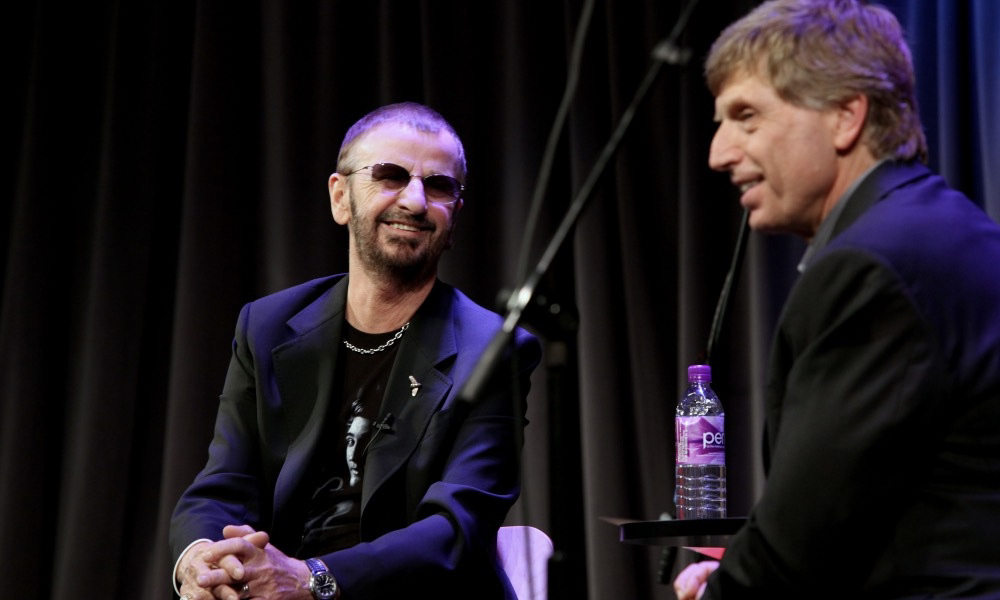 The GRAMMY Museum has announced a slew of Ringo Starr content including interviews and a virtual tour of Starr's groundbreaking 2013 exhibition, Peace & Love.
Beginning March 4, the first release is a 2010 archival interview of Ringo Starr, conducted by Bob Santelli – founding Executive Director of the Grammy Museum – as part of the museum's Live from the Vault digital series, followed by a new interview between Starr and Santelli.
Available on March 18, the discussion will center around Starr's upcoming EP Zoom In as well as his latest book Ringo Rocks: 30 Years of the All Stars 1989-2019.
Also available on March 4, is the virtual release of the drummer's Peace & Love exhibition. When it originally opened to the public, the exhibition was the first of its kind to be dedicated to the life and times of a drummer. Held at the GRAMMY Museum, the exhibition spans Starr's life, starting with his early years growing up in Liverpool, life as one of the Beatles, his solo ventures, and then to the All Starr Band, with whom he continues to tour. Celebrating 30 years with the band, Starr released the 2020 book, Ringo Rocks: 30 years of the All Starrs 1989-2019.
The virtual exhibit will also include images from the unique collection that included diverse artifacts, rare and never-before-seen photographs, documents, and personal letters.
Starr's highly anticipated EP Zoom In comes hot on the heels of his 2019 album What's My Name. Available on March 19, Zoom In includes the new track "Here's to the Nights." Penned by Dianne Warren, the track features vocals from Paul McCartney, Dave Grohl, and Joe Walsh among many others.
Discussing the track's inspiration, Starr told Rolling Stone last December. "So it has a beautiful sentiment. It's about us all coming together, so it seems appropriate for today. Everybody I know, we've all had quite a few nights we don't remember. And we've all had them with friends we won't forget."
COLLECTION:live is the Grammy Museum's official online streaming service, featuring a curated collection of newly produced artist interviews, performances, and livestreams, as well as special releases from the Grammy Museum archive. Access all of their programming here.
Ringo Starr's Zoom In is available on March 19, pre-order it here.