Rodrigo Y Gabriela Share Footage From 'Later…With Jools Holland' Performance
The Mexican duo's widely-praised album 'In Between Thoughts…A New World' was recently released via ATO Records.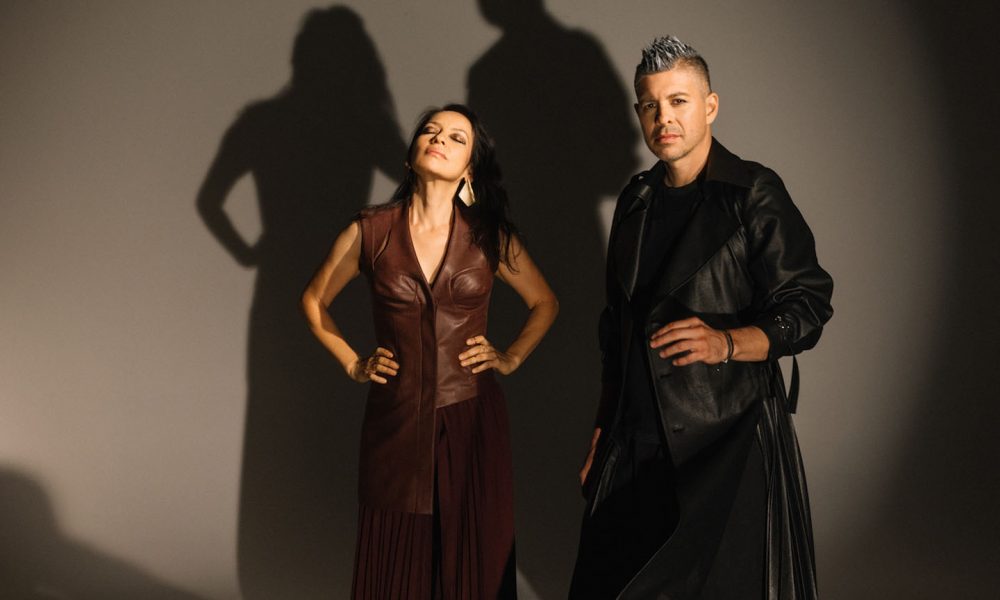 Following excellent reviews for their new album In Between Thoughts…A New World, released in April via ATO Records, Rodrigo y Gabriela put in a superb performance on Later.. with Jools Holland on Saturday, June 3 performing the tracks "Descending To Nowhere" and "Egoland". The artists have now officially shared the footage which you can watch here.
In Between Thoughts…A New World has received almost uniformly positive critical notices since its release. Uncut said "Rodrigo y Gabriela have added new flourishes with every album… They're both incredibly deft players, executing taut riffs with charisma… Their songs are filled with unexpected twists and detours, like the disco-flamenco rhythms on 'The Eye That Catches The Dream' and the grandiose orchestrations of 'Descending To Nowhere'."
The Times, meanwhile, wrote ""This Mexican duo are virtuosic players… This means beautiful moments such as the delicate, flamenco-tinged "The Eye that Catches the Dream"… The playing is off the scale." Songlines said "Half a dozen albums into their career, R&G could have settled into a comfortable formula, but instead they've bravely opted for new ground," while Classic Rock simply declared "Rodrigo y Gabriela are boldly taking metal and rock to where no one has successfully taken it before."
Currently on an extensive tour of the US, Rodrigo y Gabriela have added many more dates to their busy Autumn touring schedule including a raft of European shows in November. Ahead of those dates the duo will be on tour in the UK in October including a headline performance at the London Palladium.
Buy or stream In Between Thoughts…A New World.
Rodrigo y Gabriela: North American dates:
June 7 – Portland, OR – McMenamins Grand Lodge
June 8 – Woodinville, WA – Chateau Ste Michel
June 10 – Salt Lake City, UT – Sandy Amphitheater
June 11 – Morrison, CO – Red Rocks Amphitheatre
June 13 – Minneapolis, MN – Fitzgerald Theatre
June 14 – Madison, WI – Orpheum Theater
June 16 – Chicago, IL – The Chicago Theatre
June 17 – Detroit, MI – Aretha Franklin Amphitheatre
June 19 – Nashville, TN – Ryman Auditorium
June 20 – Atlanta, GA – Atlanta Symphony Hall
June 22 – Durham, NC – Carolina Theatre
June 23 – Wilmington, NC – Greenfield Lake Amphitheater
June 24 – Washington, DC – The Atlantis
June 25 – Washington, DC – 9:30 Club
June 27 – Brooklyn, NY – Kings Theatre
June 28 – Philadelphia, PA – Longwood Gardens
June 29 – Boston, MA – Chevalier Theater
UK Tour:
Tuesday 17 October – Belfast – Ulster Hall *(SOLD OUT)*
Thursday 19 October – Manchester – Albert Hall
Friday 20 October – Leeds – O2 Academy
Saturday 21 October – Birmingham – Town Hall
Monday 23 October – London – Palladium