Roger Taylor In The Pink With The Release Of 'Outsider' Picture Disc Vinyl
The exclusive limited edition release of the Queen legend's solo album is out on February 11.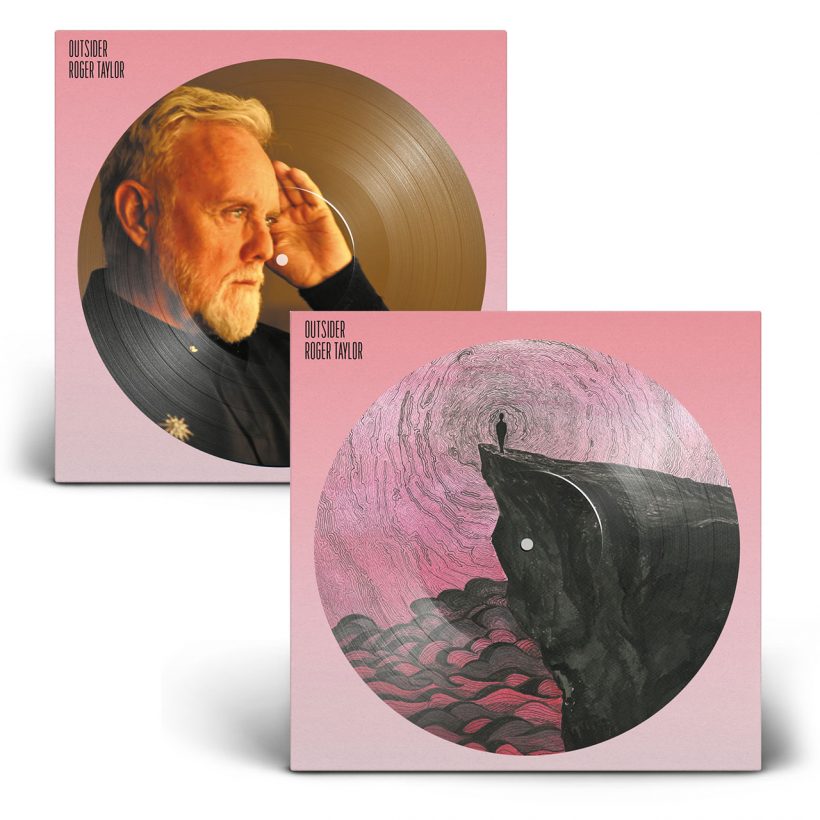 Released late last year, his sixth solo outing, Outsider, provided Queen's Roger Taylor with his biggest album under his own name to date, reaching No.3 on the charts on week of release and drawing a warm welcome back for his singular endeavors -"Taylor has turned in the solo effort of his life" beamed one leading music critic.
His first album of new material in close on a decade, Outsider struck a chord with listeners with its graceful collection of reflective tunes mostly recorded during the COVID-19 lockdown such as the well received singles "Isolation" and the charted "We're All Just Trying To Get By" recorded with KT Tunstall, counterpointed with the optimism of more upbeat tracks such as "More Kicks" and Taylor's take on the classic "The Clapping Song."
Roger Taylor - The Clapping Song (Official Lyric Video)
The album also led the way for Taylor to return to performing live with a universally acclaimed sold out UK solo tour: "Taylor fuses two Kinds of Magic – pure Queen bombast and wild solo wizardry" enthused one leading critic.
Outsider is now to have special limited edition picture disc vinyl release arriving in an entirely Millennial Pink and black version replicating the original sleeve image and artwork created by Taylor's artist and model daughter Tigerlily Taylor reflecting Taylor's Cornwall habitat where he passed his passage in lockdown. In Tigerlily's hand drawn art Taylor appears represented as a lone isolated figure atop a weather-ravaged cliff reflecting over the constant tides, the theme of the album's beautifully meditative opening track.
Roger Taylor says: "The vinyl picture disc of Outsider looks so beautiful, I don't know whether to frame it and put it on my wall or put it on my record player! Well done Tigerlily."
The Outsider picture disc vinyl limited edition of 2,000 copies is available to order only at the Queen Official store.