Ruby Boots Says She's Not A "Country" Artist In Exclusive Long Road Interview
Rolling Stone have praised Ruby Boots' "Outlaw bravado tapping into the loose energy of a young Lucinda Williams."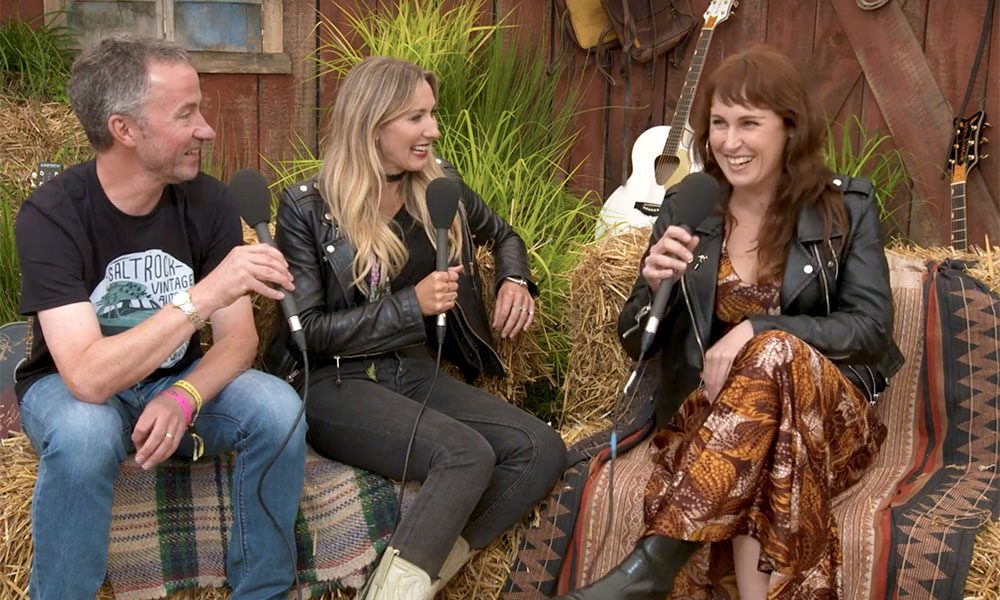 Ruby Boots (aka Box Chilcott) differs from the UK and US performers at the inaugural Long Road Festival simply because hails from Perth in Western Australia. However, it's ultimately her singular ability as a performer, rather than her geographical roots which will set her apart in the long run.
Her spellbinding Long Road sets captivated Kylie Olsson and Paul Sexton, who sat down with Ruby in the uDiscover Music barn to learn more about a highly promising young performer whose Don't Talk About It album moved Rolling Stone to praise her "Outlaw bravado tapping into the loose energy of a young Lucinda Williams."
"I think any genre can influence anyone in the day and age we live in", she says, commenting on her  beguiling music's rock and pop influences. "I don't know if I'd call myself a 'Country' artist anyway. There's a lot of artists on this bill who cross over in genre and I think that's the beauty with what a lot of artists are doing nowadays. They have a bit of traditional music, but they're putting in all kinds of stuff. [For example], I love Erin Rae's new record, Putting On Airs – there's a lot of ethereal stuff on that, but there's a lot of clear story-telling and messaging on it, which is the heart of country."
A self-taught guitarist with a nomadic lifestyle which eventually led her from working on Australian pearling boats to a career in Nashville, Ruby also has an interesting perspective on the country and Americana scene in her native land.
"It's a pretty small scene and it's divided in general", she reveals. "There's the really poppy country music and there's also the alt-country stuff. It's not like there's a rift [between the two], but music there usually leans quite heavily on either side of the fence. We're definitely the miscreants on the Americana side of the fence!"
We're giving away a Gretsch guitar SIGNED by many of the artists that performed at the Long Road Festival. For your chance to win, enter here. 
Format:
UK English