Samara Joy Returns With Self-Produced Fan Favorite 'Tight'
The track continues a whirlwind year for the acclaimed jazz artist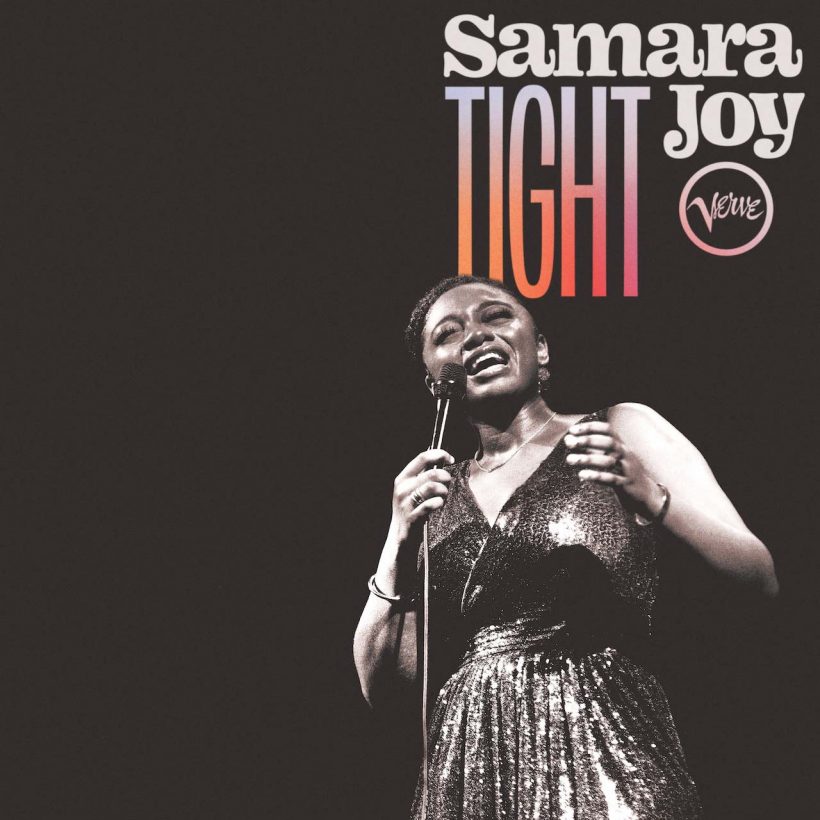 Two-time Grammy-winning jazz artist Samara Joy has returned with her new single "Tight" – a fan-favorite track from her live shows.
The song was recorded at New York's legendary Electric Lady Studios and was self-produced by Joy. It features her working band comprising pianist Luther Allison, bassist Mikey Migliore, and drummer Evan Sherman.
Originally written by Betty Carter, "Tight" allows Joy to showcase her incredible range to its fullest. It has been a frequent fixture of the young musician's live shows, always proving to be a hit with her audiences. The accompanying music video captures footage from some of those sets, alongside glimpses into the recording studio.
The release continues a whirlwind year for Joy, in which she has already taken home the Grammys for Best New Artist and Best Jazz Vocal Album. She has also shared a deluxe edition of her acclaimed album Linger Awhile, which includes brand new music and more fan favorites, like "Guess Who I Saw Today" and "Can't Get Out Of This Mood."
Since those breakout Grammy wins, Linger Awhile has rocketed to the top of Amazon Best Sellers, Billboard Jazz, Pandora Trendsetters, iTunes, and Amazon's digital music and CD sales, among other charts. The record has captured the hearts and imaginations of music fans worldwide, boosting her social media followers over the 1 million mark and helping her tour dates rapidly sell out.
In January, Joy recorded a Spotify Singles session, delivering a live version of her 2022 cover of Nancy Wilson's "Guess Who I Saw Today" and a new cover of Adele's heartfelt 2011 hit ballad "Someone Like You." The latter reimagined the song with her rich, luxurious vocals over a minimal, poignant organ backing.
Speaking in an interview with CBS ahead of the Grammys, Joy reflected on introducing jazz to a new generation. "People come up to me [and say], 'I saw you on TikTok, and then I found out you were coming to my city, and I bought tickets immediately just because of how much your voice impacted me,'" she said.