Eight-Disc 'See That Girl' Collection Celebrates Much-Missed Kirsty MacColl
The vast collection features no fewer than 161 tracks, 47 of them previously unreleased.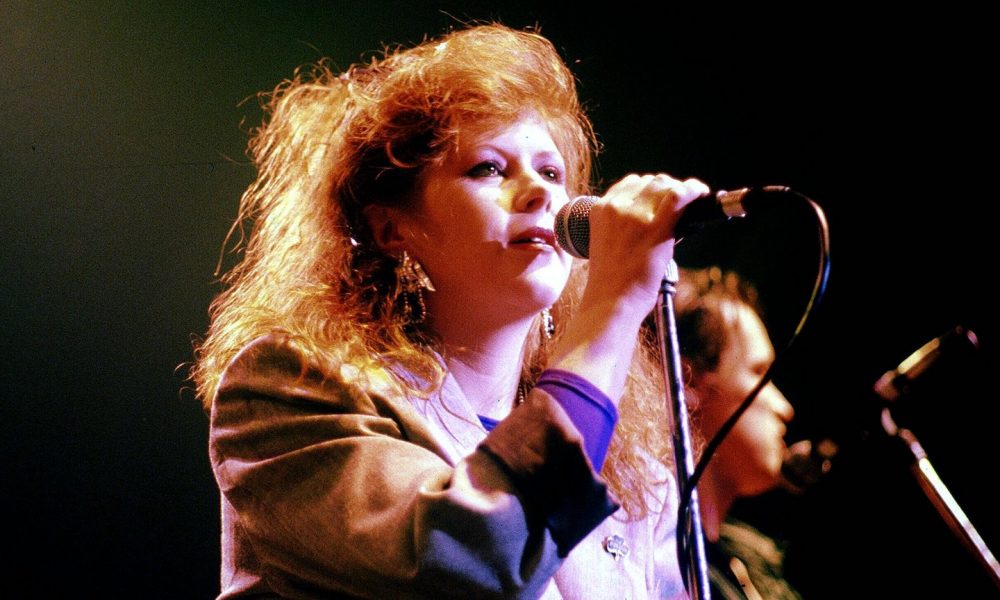 A new eight-CD and digital boxed set tribute to the music and career of the unique and much-missed British songwriting talent Kirsty MacColl, See That Girl 1979-2000, will be released on October 27.
The vast collection features no fewer than 161 tracks recorded during that time span by an artist and songwriter who was taken, at the height of her creativity, at the age of only 41, in an accident while on holiday in Mexico in 2000. The set has been compiled in collaboration with MacColl's estate and features 47 previously unreleased recordings, including the whole of what was intended as her second album Real, in 1983, which was never released.
See That Girl is now being previewed by the unreleased "Lullaby For Ezra." The reflective song was recorded at the end of 1982/early 1983 and written by Kirsty with Lu Edmonds, who is currently with Public Image Limited. It was originally set to be included on Real.
Also on October 27, the additional, limited edition seven-inch disc of "You Caught Me Out" and "Boys" will also be released. The single was scheduled to come out on the famed Stiff label in October 1979 and allocated the catalog number BUY 57, but was never released. "You Caught Me Out" was written by Kirsty with Simon Crowe and Pete Briquette of the Boomtown Rats and the picture sleeve featutres an unpublished photo of the trio from the era, taken by the acclaimed photographer Adrian Boot.
The collection features all of MacColl's singles, including "There's A Guy Works Down The Chip Shop Swears He's Elvis," "Walking Down Madison," and her covers of the Kinks' "Days" and Billy Bragg's "A New England." It also offers album favorites, extended versions, B-sides and bonus tracks, previously unreleased demo recordings, live sets recoreded at the Glastonbury Festival in 1992 and London's Jazz Café in 1999, plus studio sessions and live performances originally recorded for BBC radio and television. The final disc further underscores her versatility by gathering together her collaborations with other artists, as either singer or songwriter.
See That Girl 1979-2000 is contained in a 24cm x 24cm slipcase with the eight discs packaged in two gatefold sleeves. The package also includes a 60-page hardback, full color book with new and extensive sleeve notes by noted author-journalist Jude Rogers, and contributions from Bragg, her former husband, producer Steve Lillywhite, guitarist Johnny Marr and former Stiff Records executive Dave Robinson.
Pre-order See That Girl 1979-2000, which is released on October 27.