Stax Museum And Sam Phillips Recording Forge New Memphis Partnership
The news comes on what would have been the 100th birthday of Phillips, the pioneering owner of Sun Records.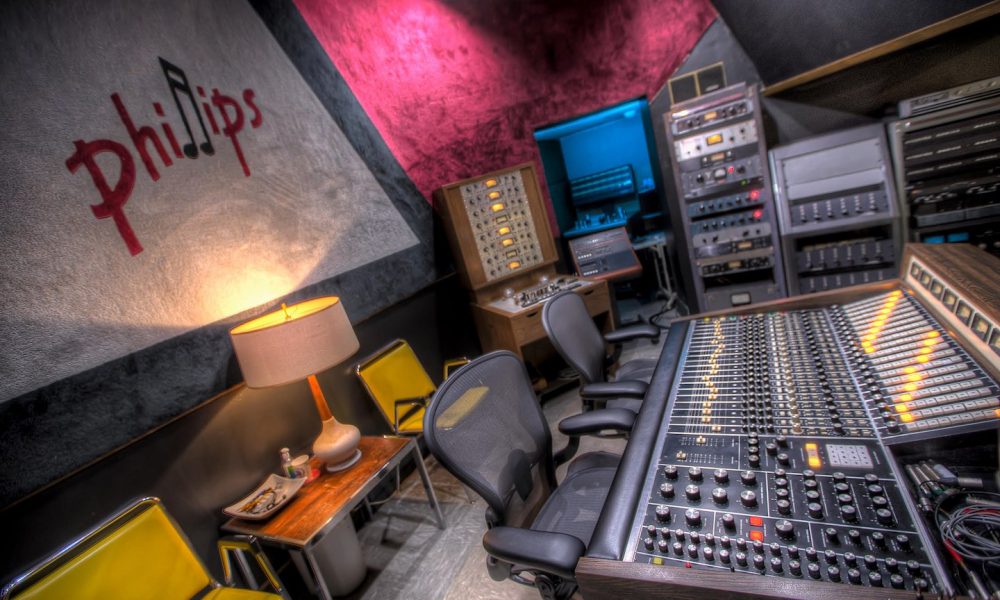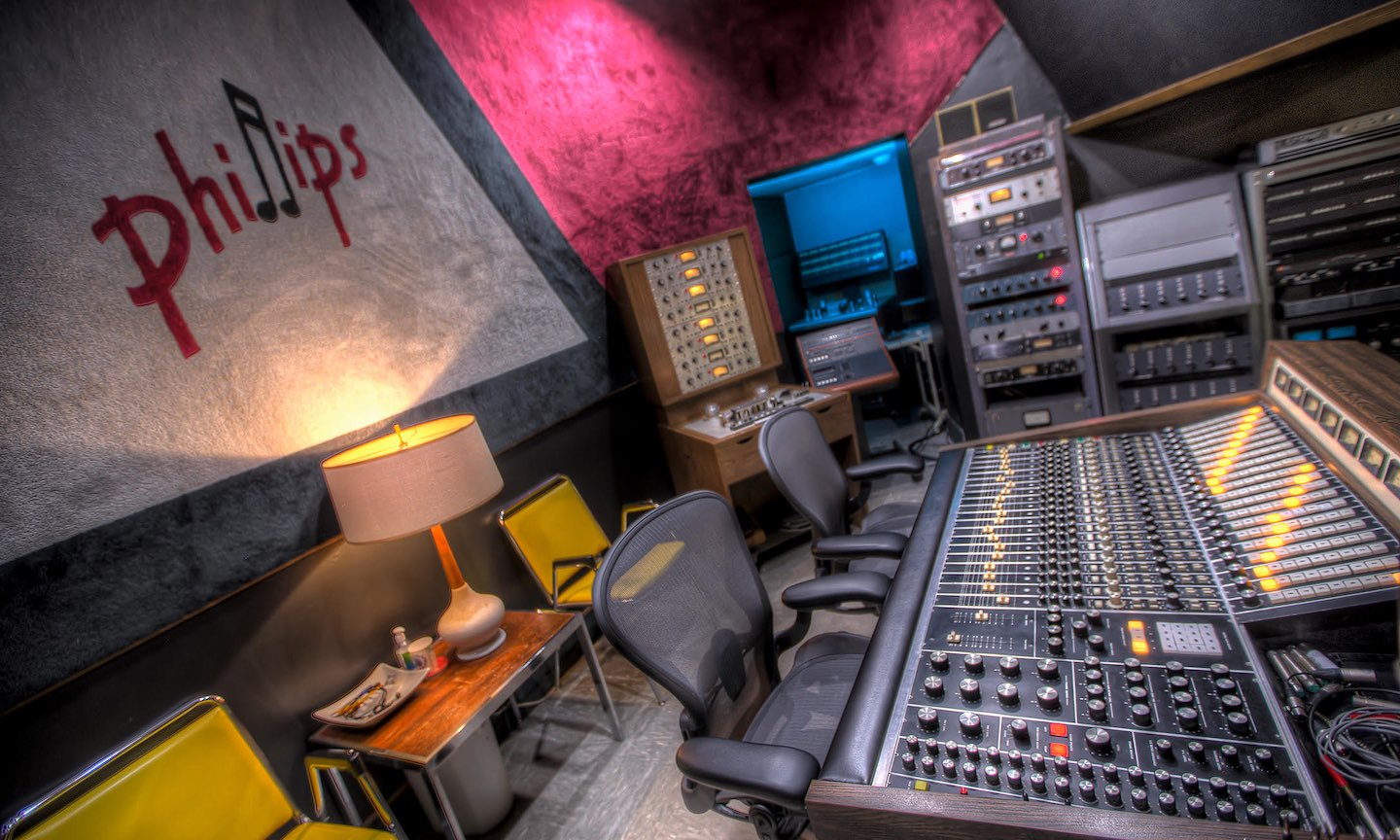 The Stax Museum of American Soul Music and Sam Phillips Recording have today (5) announced a new partnership to nurture their respective legacies. The news comes on what would have been the 100th birthday of Phillips, the pioneering owner of Sun Records, like Stax a world-famous pillar of the rich music history of Memphis.
The Museum, which is housed at 926 E. McLemore, the famous address at which Stax came to global fame, is now sharing a vintage Stax Spectra Sonics recording console with Sam Philips Recording. The Museum has secured the console, which was used in Stax Records' Studio B during its heyday, after a quest of over 40 years.
Scott Bomar, the Memphis music veteran who is now the studio manager at Sam Phillips Recording, has fully restored the console, which is now in use as the main recording board at the hallowed studio. Sam Phillips Recording is still operated by Phillips' family, some seven decades after he founded Sun Records and made many of the flagship recordings at Sun Studios of African-American blues musicians and then oversaw the records and artists that created the original rock'n'roll explosion.
State-of-the-art in 1960
Sam Phillips Recording was built in the late 1950s in a former Midas Muffler Shop and opened in 1960 on Madison Avenue, close to Sun Records, which still operates as Sun Studios. Although SPR has undergone a complete remodeling and restoration in recent years, it retains furniture, carpets, wallpaper, artificial plants, light fixtures, a bar, and other items from its early days. This was after Phillips outgrew his original space at Sun and built the state-of-the-art recording studio, at a cost cost of more than $750,000 in 1960. Phillips' office is still intact on the third floor, with a jukebox built into his original desk.
A short distance away at 926 E. McLemore, the Stax Museum, Stax Music Academy, and the Soulsville Charter School operate on the site that was previously home to Stax Records, which was demolished in 1989. From 1977, the record label was owned by Fantasy Records, which was itself purchases by Concord in 2004.
Home to Memphis
After Stax's involuntary bankruptcy in 1976, the console was auctioned on the courthouse steps in Memphis in 1977 and purchased by Barry Shankman and Leonard Lubin. The Memphis music businessmen bought much of the Stax equipment for their BR Toad recording studio in the city. The Studio B console wound up at Sound City Recording in Shreveport, Louisiana, a funk and soul recording facility that had connections to Stax. The desk eventually made its way back to the Stax Museum archival collection in early 2018, prompting discussions about it "going home" between Bomar, Stax Museum Executive Director Jeff Kollath, and Phillips' son Jerry Phillips.
At Sam Phillips Recording, Emmy-winning and Grammy-nominated producer, engineer, bass player, and film composer Bomar feels that he too has arrived home. "I can't think of any other studio where you can record in such an iconic room on such an iconic recording console," he says. "It's like a dream come true for me. I really fell in love with the sound of it because it's clean, but it's not too clean. It's got a little bit of a vintage sound, but it's also modern at the same time. That's the beauty of it. It could be from 1968 or it could be from 2068. It's just totally timeless."
Following the agreement between museum and studio, Bomar and technicians Ronnie Kittell and Matt Brown spent almost every day for a year restoring it to its original state. Its relocation has revived many poignant memories for Studio B graduates, original Bar-Kays bassist James Alexander, and later Bar-Kays and Stax session drummer Willie Hall, of Blues Brothers fame.
One such is of a memorable night they spent there on April 4, 1968. "It was the night Dr. Martin Luther King was assassinated not far away," say the pair. "There were national guard soldiers on the roof of Stax and there was a curfew, so we spent the night there."
Kindred landmarks
The links between the two Memphis landmarks run deep: Stax Records founder Jim Stewart was so impressed with the music Phillips was recording at Sun that he was inspired to open his fledgling Satellite Records in his wife's uncle's garage in the city in 1957, maintaining his day job at Union Planters Bank and part-time gigs playing fiddle in a country swing band. In those early days, Stax and Sun both recorded such artists as Rufus Thomas and Little Milton.
Jerry Phillips says that the console's rebirth and the partnership between the two companies is opening many new doors. "We've gotten a lot of interest, you know, just from word getting out. We really haven't said too much about it because it has been being refurbished for almost a year now," he notes.
"I think it's going to be good for Memphis. I think it's going to be good for us. I think it's going to be good for the Stax legacy, the Phillips legacy, and the Sun Legacy. It's almost like we are starting a new chapter in the recording industry as far as I'm concerned, because it's putting new blood into my veins to be excited again about recording."
Concludes Kollath: "To have this happen formally in 2023 is something very special. To have great people like Scott and Jerry working on this is an honor for the Stax Museum. The idea that something that was so integral to Stax Records is now back in our community providing opportunity 50 years later for our artists and young people to make new music is incredibly exciting."
Buy or stream Stax Records' Soul Explosion compilation.