Sunrise: The Opening Of Memphis Recording Service, AKA Sun Studio
On January 3, 1950, Sam Phillips opened Memphis Recording Service at 706 Union Avenue in Memphis, Tennessee, later to be known to the world as Sun Studio.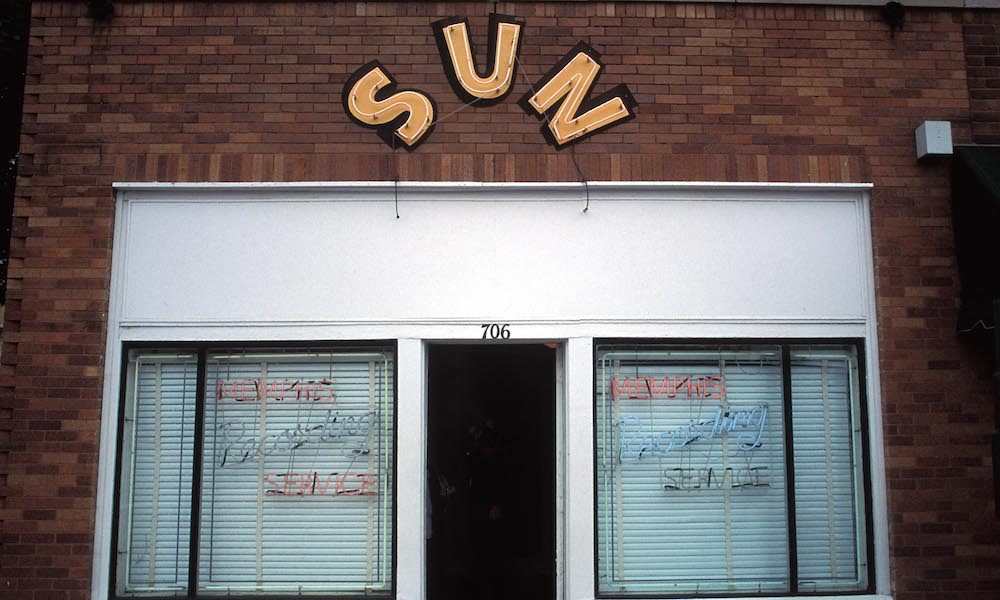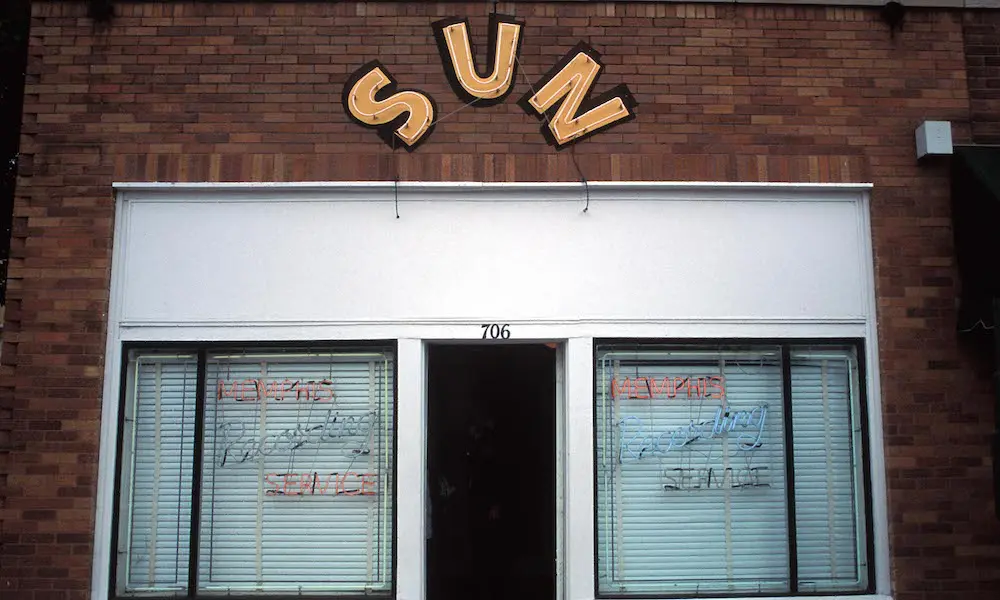 A building that helped to facilitate the very birth of rock'n'roll, and is now one of the prime musical landmarks and tourist attractions in America, opened for business on January 3, 1950. That was the date on which Sam Phillips opened Memphis Recording Service at 706 Union Avenue in Memphis, Tennessee – later to be known to the world as Sun Studio.
As well as being a must-visit spot for any music fan in the area, Sun continues to be a commercial recording location to this day. In recent years, artists of note to cut material there have included U2 (for the Rattle and Hum album), Beck, Justin Townes Earle, Grace Potter and the Nocturnals, Amy LaVere, Dylan Leblanc, Jakob Dylan, Elle King, and Margo Price.
Pre-Sun Records
The early years of the studio's operations are particularly fascinating, because they predate the 1952 establishing by Phillips (previously a DJ in Muscle Shoals) of the Sun Records label. That famously became the home of such nascent legends as Elvis Presley, Johnny Cash, Roy Orbison, Jerry Lee Lewis, Carl Perkins, and Charlie Rich, among many others.
But before that, the modest, one-room sound studio at Sun helped create a unique sound, not least thanks to the fact that, as its official website says, Phillips "didn't know not to use so much echo, [so] a three-piece band sounded like an all-night party." Or as the studio's slogan had it, "We record anything-anywhere-anytime."
Jackie Brenston and the Delta Cats' formative rock'n'roll side "Rocket 88," released on Chess in 1951, was recorded at Sun, where the likes of B.B. King, Junior Parker, Howlin' Wolf, Rufus Thomas, Little Milton, and Bobby "Blue" Bland also cut material. Key to its success was that Phillips was a proud musical agnostic, welcoming artists of many genres from blues to country to rockabilly and then, of course, to rock'n'roll.
On to Madison Avenue
The original studio outgrew its Union Avenue location, and Phillips Recording opened as its successor at 639 Madison Avenue in 1960. The original address was reopened in 1987 and started to become the tourist landmark it remains today, and was designated a National Historic Landmark in 2003, the day after Phillips' death.
After the business was sold to producer and executive Shelby Singleton in 1969, the studio's profile was lower. But in 1985, its sound meters flickered anew, for the recording of the historic and highly recommended Class Of '55 album, produced by Chips Moman and starring Cash, Perkins, Orbison and Lewis.
Carl Perkins Birth Of Rock And Roll
A lyric on that album captures the spirit that emanated from the building in the 1950s. "Birth of Rock'n'Roll," co-written and sung by Perkins, became a Top 40 country single and featured the heartfelt lyrics: "Well Nashville had country music, but Memphis had the soul/Lord, the white boy had the rhythm and that started rock and roll/And I was here when it happened, don't y'all think I ought to know? I was here when it happened, I watched Memphis give birth to rock and roll."
Listen to the 50s playlist for more of the early spirit of rock'n'roll.