Steve Earle's 'Copperhead Road' Joins List Of Official State Songs Of Tennessee
Earle visited the statehouse in downtown Nashville to receive the honor and to play the song for the 113th General Assembly.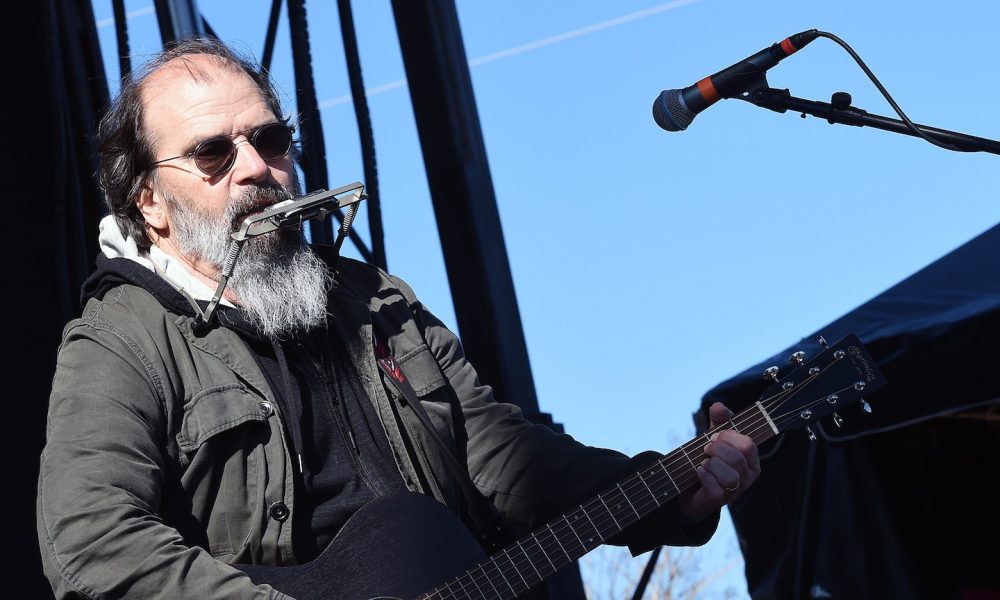 Steve Earle's 1988 signature "Copperhead Road," from his album of the same name, has been named an official state song of Tennessee.
Appropriately for a story about a bootlegger who used the region of the title to grow marijuana, the announcement was made in Nashville on 4/20, even though the drug is still illegal in Tennessee. The bill to recognize "Copperhead Road" as a state song was put forward by the Democrat state representatives Bo Mitchell and Heidi Campbell.
Earle visited the statehouse in downtown Nashville on the day to receive the honor and to play "Copperhead Road" for the 113th General Assembly. As politically engaged as ever, Earle also advised the Assembly to listen to his song "Devil's Right Hand," which addressed the subject of gun violence.
That theme is all too poignant after the recent shootings at Covenant School shooting, the private Christian elementary school in the Green Hills neighborhood of Nashville. Following the tragedy, on April 11 Republican Governor Bill Lee signed an executive order Tuesday to strengthen background checks and called on the General Assembly to pass the equivalent of a red flag law. Lee said that the order would ensure that information-sharing "more closely guarantees the safe, lawful purchase of firearms in Tennessee."
Steve Earle - Copperhead Road (Official Music Video)
"Copperhead Road" joins a list of state songs of Tennessee that also includes Boudleaux and Felice Bryant's "Rocky Top," the public school song "My Tennessee," "When It's Iris Time in Tennessee" by Willa Waid Newman, "Tennessee Waltz" by Redd Stewart and Pee Wee King, and "My Homeland, Tennessee" by Nell Grayson Taylor and Roy Lamont Smith.
Earle has US dates in May, including one on the 27th at Nashville's Grand Ole Opry, ahead of a European tour that begins on June 2 in Paris. That itinerary includes an appearance at the UK's Black Deer Festival on June 18.
Buy or stream "Copperhead Road" on the album of the same name.