Tangerine Dream Set To Play UK Shows In November
The electronic pioneers will play Manchester and London's Palladium, with tickets on sale this Friday, May 12.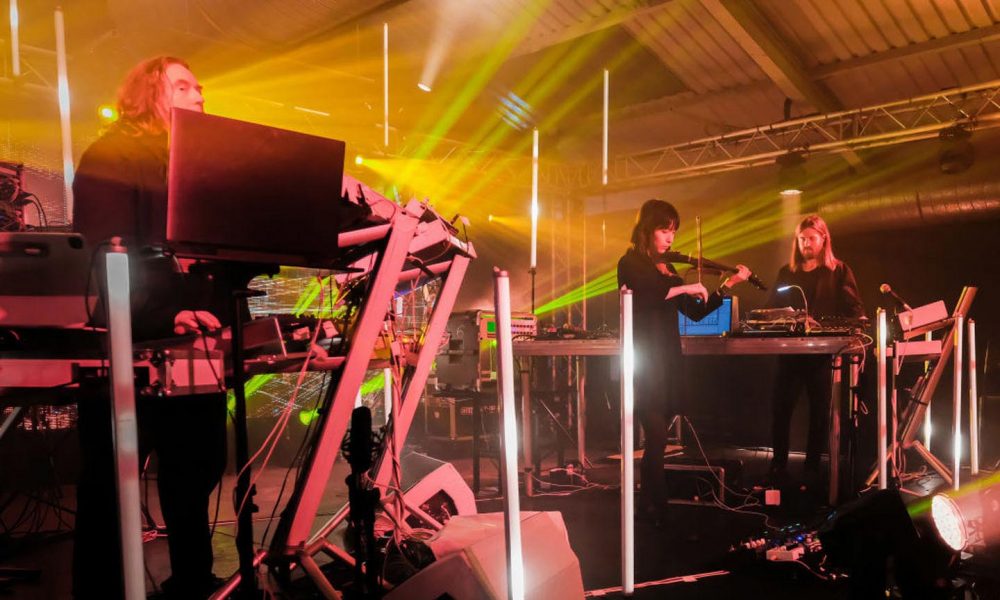 Electronic music pioneers Tangerine Dream have announced two UK shows for 2023. They will play The London Palladium on Wednesday, November 8 and Manchester's Albert Hall on Friday November 10. Tickets for Tangerine Dream's UK shows will go on-sale on Friday 12 May at 10am.
Initially founded in 1967 by Edgar Froese in Berlin, the singular electronic group established themselves with their groundbreaking 1974 album Phaedra which became a milestone in electronic music history.
Over the last 53 years, Tangerine Dream released more than one hundred albums. Their early "Pink Years" albums (for Germany's Ohr label) had a pivotal role in the development of Krautrock. Their "Virgin Years" – such as Rubycon and Force Majeure albums helped define what became known as the Berlin School of electronic music.
Although Tangerine Dream released numerous studio and live recordings, a substantial number of their fans were introduced to their music through their parallel career of film soundtracks, which total over sixty and include Sorcerer (William Friedkin), Thief (Michael Mann), Risky Business and Legend (Ridley Scott), Near Dark, Shy People and Miracle Mile. In 2013, Tangerine Dream also composed the original score for Rockstar's best-selling video game Grand Theft Auto V.
With their line-up now consisting of Thorsten Quaeschning (since 2005) as musical director, Hoshiko Yamane (since 2011), Ulrich Schnauss (since 2014) and Paul Frick (since June 2020), the band has returned to the classic sequencer driven sound that initially brought them to prominence.
The band's latest studio album Raum was released in February 2022 and performed on their tour 'From Virgin to Quantum Years 2022'. The record entered the Official UK Dance Album Chart at No. 1 among others. Raum marks Tangerine Dream's most successful release since the 1980s and was highly praised by the press, with Resident Adviser declaring it to be "the best Tangerine Dream record in decades."
Listen to the best of Tangerine Dream on Apple Music and Spotify.