Taylor Swift Shares '1989 (Taylor's Version)' Vault Teaser
'1989 (Taylor's Version)' will be released on October 27.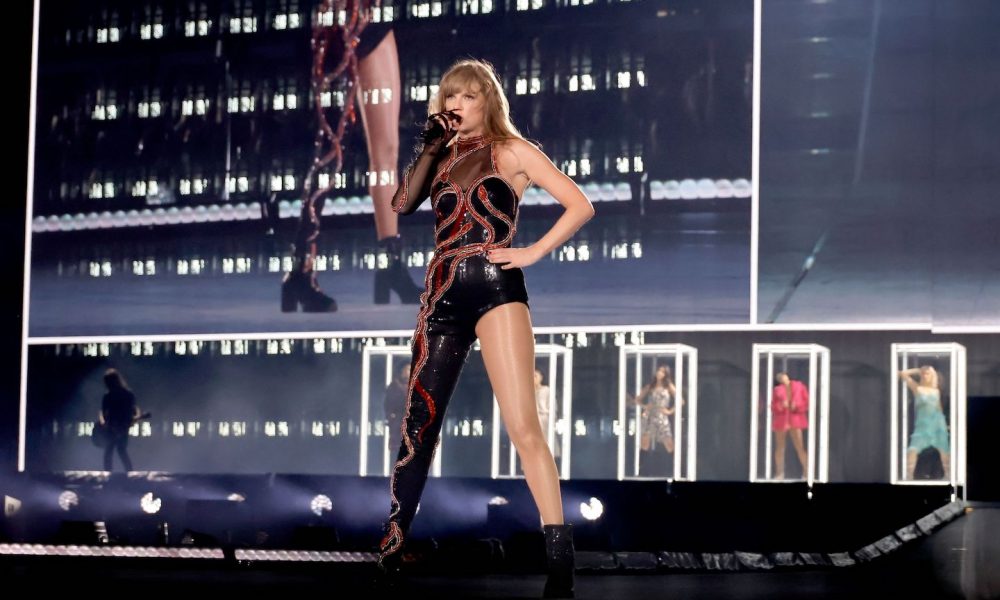 Taylor Swift took to social media to share a teaser for the Vault that will accompany her forthcoming 1989 (Taylor's Version). Check out the post here.
Shop the best of Taylor Swift's discography on vinyl and more.
Accompanying the visualizer, Swift wrote, "You can tell me when the *search* is over… if the high was worth the pain," accompanied by the character in sunglasses emoji.
At the end of last month, Swift announced that The Eras Tour record breaking concert film is headed to thousands of movie theatre screens in the United States, Canada, and Mexico.
In a groundbreaking programming initiative for AMC and the domestic theatrical industry, beginning Friday, October 13, music lovers throughout the United States, Canada, and Mexico will be able to enjoy 'The Eras Tour' concert film at movie theatres, with their huge screens and state-of-the art sound systems.
The Eras Tour was attended by more than three million Taylor Swift fans during the first leg of its US run. Not only did it shatter all concert sales records, it also left tens of millions of adoring fans wanting more, either because they attended the concert and wanted to see it again, or after being unable to obtain tickets for sold out performance after sold out performance after sold out performance.
The Eras Tour concert film will play at least four showtimes per day on Thursdays, Fridays, Saturdays, and Sundays, at every AMC theatre location in the United States. Tickets are on sale now at the official AMC website and also at the official Fandango website. To ensure the theatrical event is accessible and affordable for all who want to attend, AMC has worked on minimizing the ticket price and maximizing ticket availability.
Earlier in August, Swift became the first female artist in Spotify history to reach 100 million monthly listeners. Spotify announced the news on Twitter, writing, "Queen behavior…On August 29th, Taylor Swift became the first female artist in Spotify history to reach 100 million monthly listeners."