Taylor Swift Wins Best Music Video Grammy For 'All Too Well: The Short Film'
The honor represents Swift's 12th Grammy.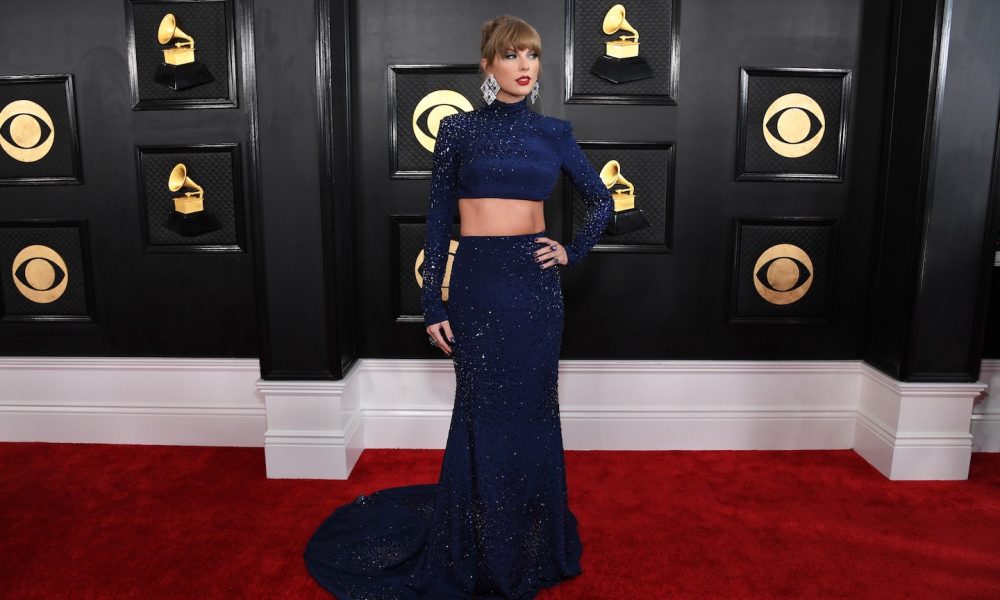 Taylor Swift has won the 2023 Grammy Award for Best Music Video for "All Too Well: The Short Film." The self-directed video beat out work from Adele (for Xavier Dolan's "Easy on Me"), BTS (Yong Seok Choi's "Yet to Come"), Doja Cat (Child.'s "Woman"), Harry Styles (Tanu Muino's "As It Was"), and Kendrick Lamar (Lamar and Dave Free's "The Heart Part 5").
Shop the best of Taylor Swift's discography on vinyl and more.
Before tonight, Swift had won 11 Grammys, including one for Best Music Video. That was from 2018, when she and Kendrick Lamar took home trophies for their massive collaboration, "Bad Blood." Since Swift directed the "All Too Well" short film, she is set to direct her debut feature, based on a screenplay she wrote.
Taylor Swift - All Too Well: The Short Film
Last week, Swift shared the music video for "Lavender Haze," filling the clip with surreal and beautiful imagery in shades of purple. 
The song is the latest from Midnights to receive visuals and finds Swift turning a sleepless night into a homage to the titular colour. 
During the video, the pop icon crawls through wildflowers in her living room, parting a weather forecast on her TV screen to reveal koi swimming through a purple cosmos. Later, she relaxes in a purple-hued milk bath before cosying up with her partner – played by transgender activist and actor Laith Ashley De La Cruz – at a purple smoke-filled party. 
Previously, Swift shared videos for the singles "Anti-Hero" and "Bejeweled," which featured guest stars including Haim, Dita Von Teese, Mike Birbiglia, Mary Elizabeth Ellis, Pat McGrath, and more. 
Midnights continues to reign over the chart, two weeks ago scoring its 12th consecutive week at No.1 on the Billboard Top Album Sales chart. It has spent the most weeks in the top spot since the Frozen soundtrack held onto No.1 for 13 nonconsecutive weeks in 2014. Midnights also has the most weeks in a row at No.1 since the Titanic soundtrack logged all 16 of its No.1 weeks consecutively in 1998.
Listen to the best of Taylor Swift on Apple Music and Spotify.