'The Beatles: Get Back' To Be Released On Blu-Ray And DVD
The Peter Jackson-directed docuseries won awards at the Producers Guild Of America and American Cinema Editors Awards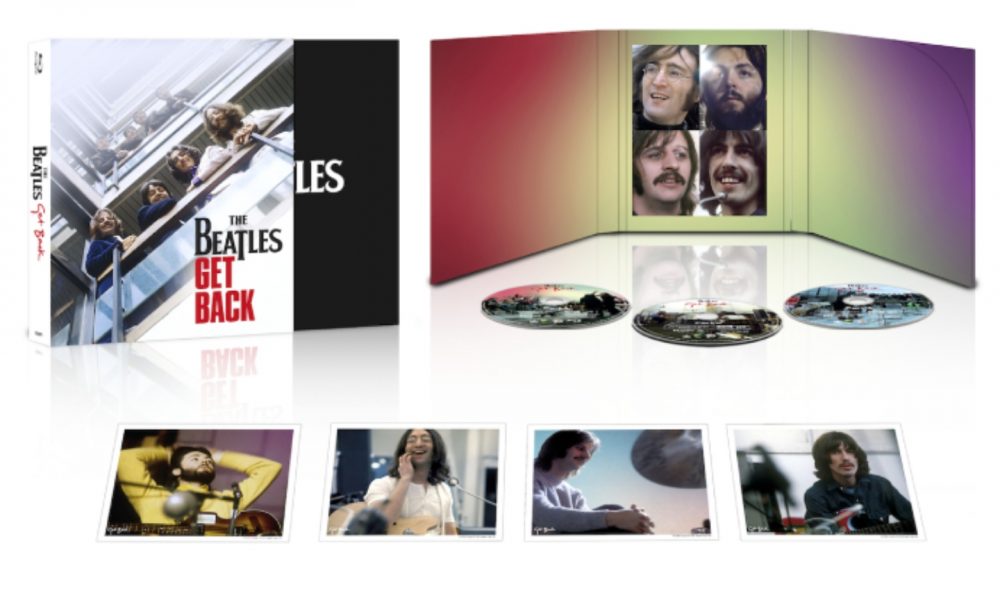 The Beatles: Get Back will be released on a Blu-Ray Collector's Set and DVD this summer, it has been announced today (May 17).
The stunning docuseries from acclaimed director Peter Jackson will be available to own from July 12. The series gives fans unprecedented access to the world's most iconic band as they prepare to record their twelfth and final studio album, 1970's Let It Be.
Upon its streaming release on Disney+ last year, fans and critics celebrated the series, with Radio Times calling it "epic", while Rolling Stone described it as having "countless perfect moments".
The Blu-Ray and DVD will be spread over three discs, with the first featuring footage of The Beatles gathering at Twickenham Film Studios to rehearse for a planned concert. The second captures recording sessions at Apple Studios, continued rehearsals, and the band's mood lifting. The third and final disc features footage of the group performing on the rooftop of their Apple offices.
An official synopsis for The Beatles: Get Back reads: "Directed by Peter Jackson, The Beatles: Get Back is a three-part documentary series that takes audiences back in time to the band's intimate recording sessions. The documentary showcases the warmth, camaraderie, and creative genius that defined the legacy of the iconic foursome, and is compiled from 60 hours of unseen footage shot in January 1969 (under the supervision of Michael Lindsay-Hogg and his director of photography Tony Richmond) and more than 150 hours of unheard audio, all of which has been brilliantly restored.
"Also featured – for the first time in its entirety – is The Beatles' last live performance as a group: the unforgettable rooftop concert on London's Savile Row, as well as other songs and classic compositions featured on the band's final two albums, Abbey Road and Let It Be."
In a podcast interview last year, Jackson discussed the technical challenge of taking footage or tape that was previously believed to be worthless and, through AI, suddenly revealing conversation buried beneath the noise and cross chatter. He also touched on some moments that were cut from the nearly eight-hour-long docuseries.
Listen to the best of The Beatles on Apple Music and Spotify.