The Beatles Land UK No.1 With 'Now And Then,' Setting Record 54-Year Gap Between Chart-Toppers
Kate Bush previously held the record with 44 years between chart-toppers.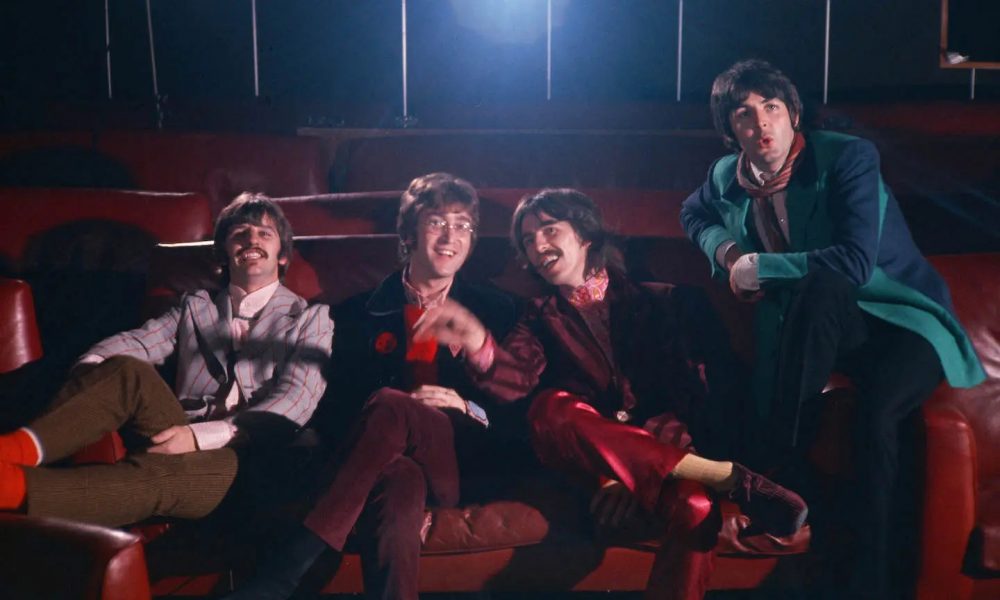 The Beatles have broken a UK chart record with their return to No.1. The group landed there after the release of their "final" track, "Now and Then." It represents the band's 18th chart-topper.
With their last No.1 coming in 1969, they are now the band or artist with the longest gap between No.1 singles. At 54 years, they set the record previously established by Kate Bush, who earned a No.1 for "Running Up That Hill" 44 years after landing at the top with "Wuthering Heights."
"Now and Then" was written and sung by John Lennon, developed and worked on by Paul McCartney, George Harrison, and Ringo Starr, and finished by Paul and Ringo over four decades later.
McCartney shared a statement upon hearing the news, saying, "It's mind boggling. It's blown my socks off. It's also a very emotional moment for me. I love it!"
In other Beatles news, the band revealed new compilation albums entitled the Red Album and Blue Album. The records—1962-1966 (The Red Album) and 1967-1970 (The Blue Album)—have received expansive reissues and are out now. Since their 1973 debuts, 1962-1966 (The Red Album) and 1967-1970 (The Blue Album) have ushered countless listeners of all ages, from all parts of the world, into lifelong Beatles fandom.
Expanded for their new 2023 releases, the collections together span The Beatles' entire recorded canon with 75 standout tracks, from their first single, "Love Me Do," to their last, "Now And Then." The collections' 21 newly-added tracks (twelve on Red and nine on Blue) showcase even more of The Beatles' very best songs.
Both collections are available digitally on streaming, on 2CD, 180g 3LP black vinyl, in addition to limited edition Beatles Store-exclusives: a 3LP colored vinyl (red for Red/blue for Blue); a 4CD slipcased set; a 180g 6LP black vinyl slipcased set; and 6LP red + blue vinyl slipcased set.