'The Ed Sullivan Show' Shares Original Lucille Ball Clip Recreated In 'Licorice Pizza'
Cooper Hoffman's character Gary played one of the children in the movie's recreation of the segment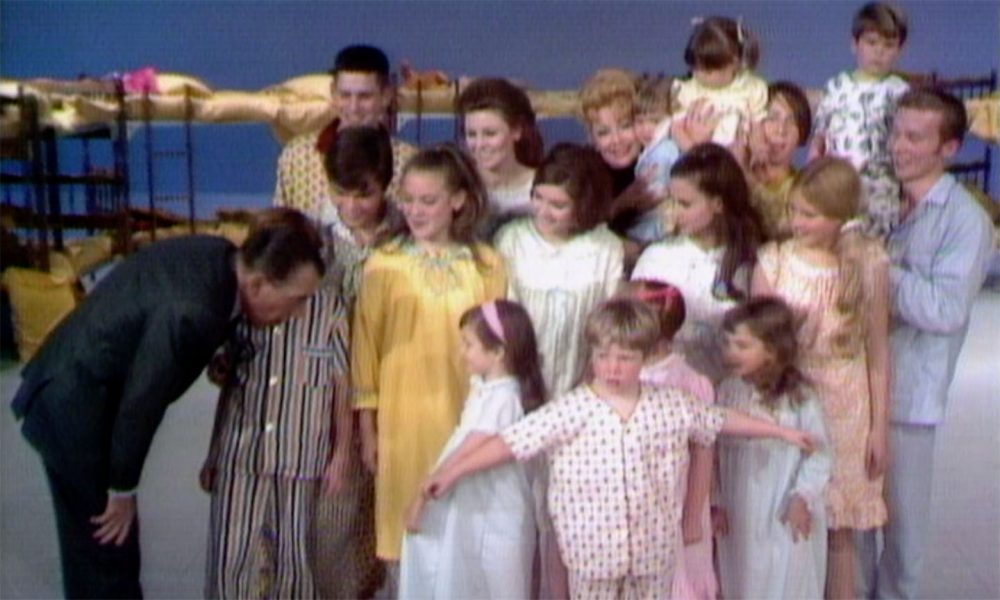 The Ed Sullivan Show YouTube channel has celebrated the hit movie Licorice Pizza by sharing the original segment that was recreated in the film.
Paul Thomas Anderson's coming-of-age movie follows the lives of 25-year-old Alana Kane (played by Alana Haim) and 15-year-old Gary Valentine (Cooper Hoffman) in the San Fernando Valley in 1973.
Valentine is a child actor and one of his roles is in a comedy film called Under One Roof – a take on Lucille Ball's classic movie Yours, Mine, and Ours. Playing one of the kids in the film's central family, Valentine is asked to appear in a segment on The Ed Sullivan Show in which Lucille Doolittle, the character based on Ball, and the child stars perform the movie's theme tune.
Today (March 1), the iconic TV show's YouTube channel has shared the original segment that featured on The Ed Sullivan Show in 1968. It shows Ball leading a total of 18 children dressed in pajamas in a performance of "Yours, Mine and Ours" on the show's set.
Lucille Ball "Yours, Mine And Ours" on The Ed Sullivan Show
The Ed Sullivan Show ran on CBS from June 1948 to March 1971 and was hosted by New York entertainment columnist Ed Sullivan. During its 22-year run, the celebrated variety show played host to numerous iconic guests including Elvis Presley, The Beatles, The Supremes, The Beach Boys, The Jackson 5, and more.
Last August, the show's YouTube channel hit the 150 million views milestone, with the most-viewed clips including Elvis Presley's "Hound Dog," "Don't Be Cruel," and "Love Me Tender"; The Jackson 5's "I Want You Back," "Medley: Stand!, Who's Loving You, I Want You Back" and "Who's Loving You"; Neil Diamond's "Sweet Caroline;" the Mamas & the Papas' "California Dreamin'" and "Monday, Monday;" and Tom Jones' "Delilah."
Follow the official YouTube channel of The Ed Sullivan Show, which adds new archive videos daily.