The Greeting Committee Partners With Tune-Yards For 'How Long?' Remix
The remix will appear on the trio's forthcoming deluxe edition of 'Dandelion.'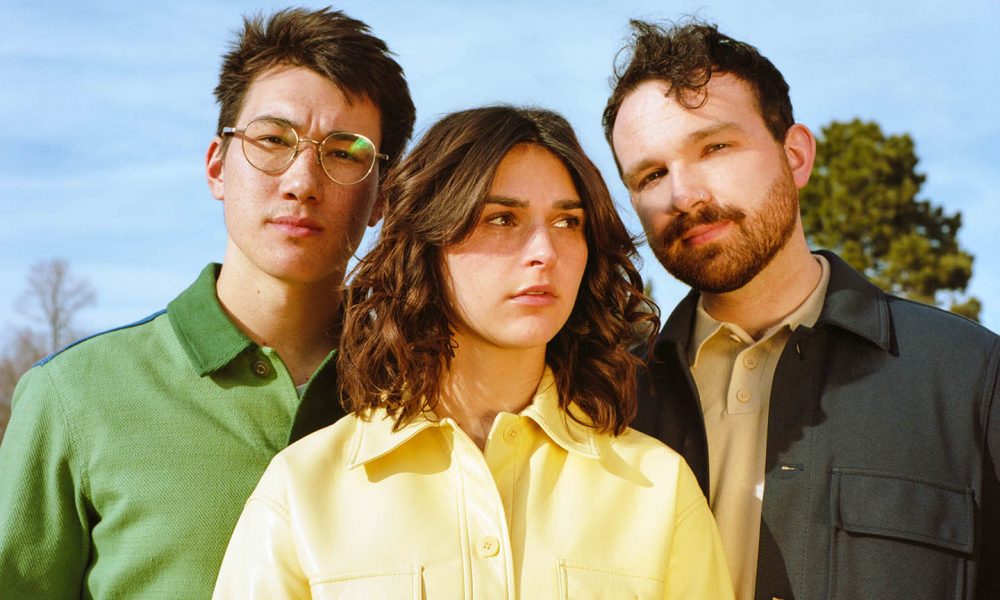 Alt-rock trio The Greeting Committee is sharing a playful remix of their song "How Long" by the Oakland, CA duo, Tune-Yards. Bursting with infectious beats, effervescent synths, and echoing vocals, the remix will appear on The Greeting Committee's forthcoming Dandelion (Deluxe), an expanded edition of their acclaimed sophomore album, which dropped last fall on Harvest Records.
Accompanying the remix is a tantalizing animated visual, created by the Singapore-based art director/illustrator Kezia Gabriella. Known for her vibrant imagery that abounds with abstract shapes and unusual characters, Gabriella previously co-directed the video for "Float Away," another track from Dandelion.
"When looking into someone to do a remix for this record, Tune-Yards was the immediate gravitation!" said Brandon Yangmi, guitarist for The Greeting Committee, in a statement. "With their unabashed individualism and astounding musicianship, I was intrigued by how our two worlds would collide. Unsurprisingly, their interpretation immediately had that Tune-Yards' 'sensibility' and was only taken further by Psymon Spine's mixing! As a fan, it was a surreal pleasure to work with them."
Released in September 2021, Dandelion was embraced by critics and fans alike. Atwood Magazine praised it as "a blue-eyed record that showcases the band's widening range," while FLAUNT declared, "If you have yet to hear about The Greeting Committee, prepare to fall in love."
The Kansas City trio – composed of Addie Sartino, Brandon Yangmi, and Pierce Turcotte – has embraced a spirit of purposeful sharing since their formation in 2014. After building a local following, the high-school-aged band caught the ears of Harvest Records (the storied label that was originally home to such seminal acts as Pink Floyd, Wire, and Iron Maiden). Since then, The Greeting Committee has released an EP (2017's Meeting People Is Easy and two albums (2018's This Is It and 2021's Dandelion); taken the stage at such festivals as Lollapalooza and SXSW; and appeared in Netflix's To All the Boys: Always and Forever.
The trio is currently in the midst of their headlining Dandelion tour, which concludes with a hometown show at Kansas City's Uptown Theater on April 9. For tickets, visit the band's official website.