The Jonas Brothers Reaches New Heights With Funky Single 'Wings'
The trio's new album, 'The Album,' also has an updated release date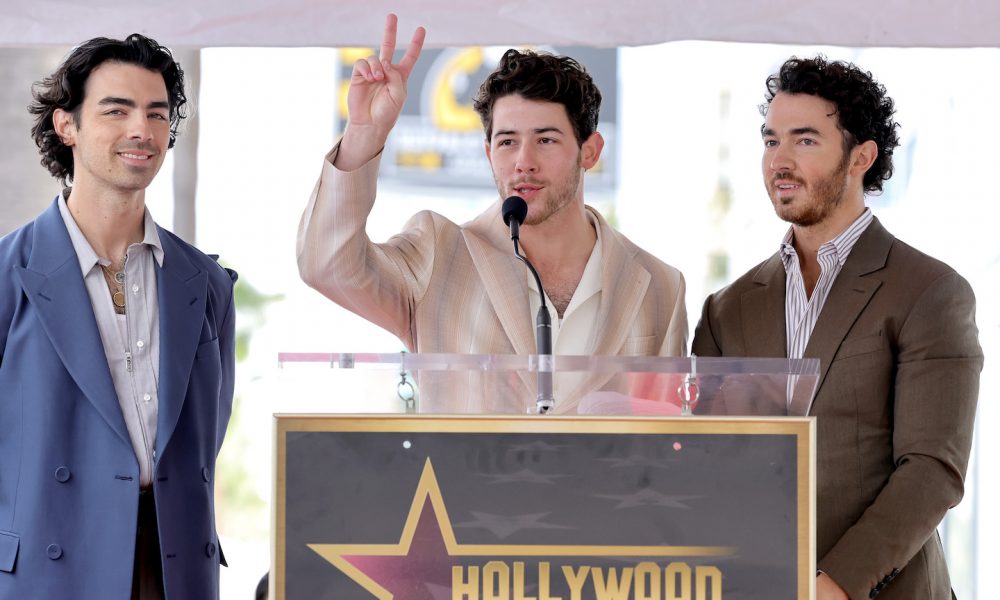 The Jonas Brothers has released the first track from its upcoming album The Album in the new single "Wings."
The funk-laced song finds the trio, made up of brothers Kevin, Joe, and Nick, celebrating: "You gave me a reason, you got me believin'/ You're making me say/ You are the wings I need to fly away/ You are the wings I need to fly away."
"Wings" runs for just under two minutes, but in that time packs in a funky bassline and pockets of timeless harmonies while setting the tone for the rest of The Album.
Jonas Brothers - Wings (Official Lyric Video)
The Jonas Brothers announced the upcoming record last month (January 30) during its Hollywood Walk Of Fame ceremony. The band was the recipient of a new star on the iconic LA landmark in recognition of its years in the music business.
Although at the time The Album was revealed to be arriving on May 5 via Republic Records, its release date has now been updated. The record will now be released on May 12 to allow for the production of a vinyl version.
The Album will be The Jonas Brothers' sixth studio album and will serve as the follow-up to its 2019 comeback record, Happiness Begins.
The band discussed the upcoming album in an interview with Variety, revealing that singer-songwriter Jon Bellion had been recruited to work on the record. "In a lot of ways, he has become another brother on this album, given what he brought to the table musically and creatively," Nick explained. "The key to Jon's initial pitch was bringing in influences from the 70s, but with a really modern edge to it. We wanted to find a way to tell stories that are universal but also ultra-personal."
The trio also revealed the LP had been inspired by music from the 70s – particularly that of the Bee Gees. "They were a huge influence in our lives, growing up and listening to them with our father," Kevin Jonas said. "And obviously, as we grew up being three brothers in a band, we definitely understood similarities."