The Lathums Shares Grateful 'Lucky Bean' And Hotly-Anticipated Second Album
'From Nothing To A Little Bit More' details the Wigan band's stories of love, loss and hard-won wisdom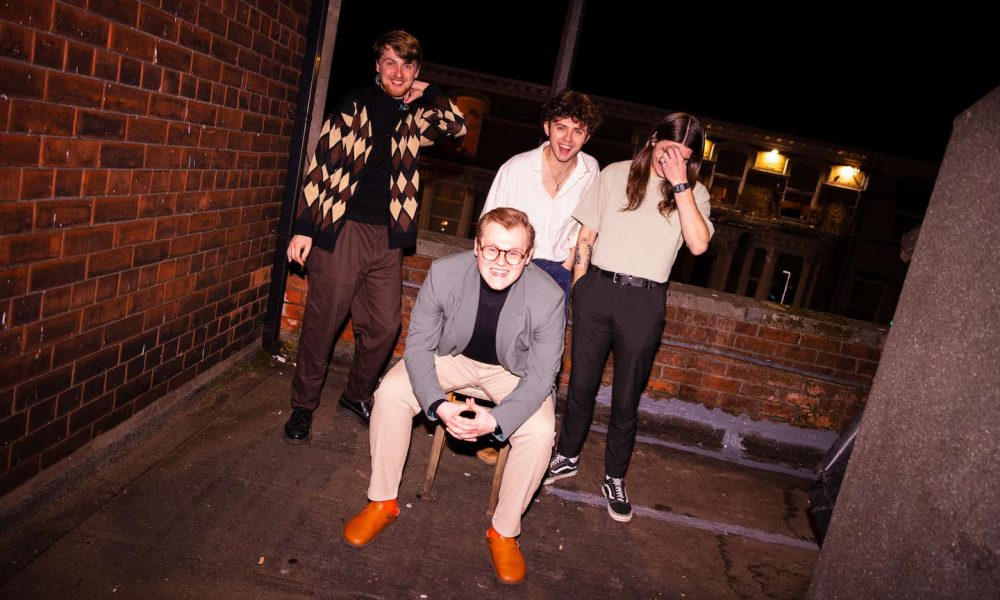 The Lathums have shared a lyric video for its new single, "Lucky Bean," alongside the release of its hotly-anticipated second album.
From Nothing To A Little Bit More follows the Wigan band's chart-topping debut album, How Beautiful Life Can Be, which arrived in 2021.
Emotionally supercharged, the record tears another page from the picture book of singer and songwriter Alex Moore's twenty-something life of love, loss, and hard-won wisdom. Produced by Jim Abbiss (Adele, Arctic Monkeys), the album sees the band turn disadvantage – performing on successive tours and on bigger stages with threadbare technical support, much as they had done in pubs – into an advantage.
Searching out the tools to make a statement album, the version of The Lathums that had made fields and big tops dance with just bass, guitar, drums, and voice ensured that every second of From Nothing To A Little Bit More would benefit from the new opportunities afforded to them as an established, chart-challenging band.
The Lathums - Lucky Bean (Official Lyric Video)
The record features the likes of "Sad Face Baby," which captures a yearning to connect with others who feel lost, and "Turmoil," the recent single that saw the band swap punky squall for tender balladry.
"Lucky Bean," meanwhile, offers up a story of dopamine-surging infatuation in the first flushes of romance is spliced with the knowledge that it remains a document of happier times, love's sweetness having soured between writing and recording. Beneath the surface of its jangling skiffle-pop are moments of pain transformed into festival-ready peaks.
"It's a song about love," Moore explained in a press release. "Speaking of a doomed relationship at a time when I thought we'd be together forever and have kids. At the time, I used to call that person my lucky bean."
From Nothing To A Little Bit More precedes a run of UK headline tour dates, kicking off in Liverpool next week (March 6). After that short tour wraps up at London's Roundhouse, the band will head to Live At Leeds on May 27 before holding its biggest gig to date at Manchester's Castlefield Bowl on June 30.