Thomas Rhett Scores 19th Country Hit As 'Where We Started' Album Debuts
The album hits No.2 country as its 'Slow Down Summer' becomes his 19th Top 10 hit on Hot Country Songs.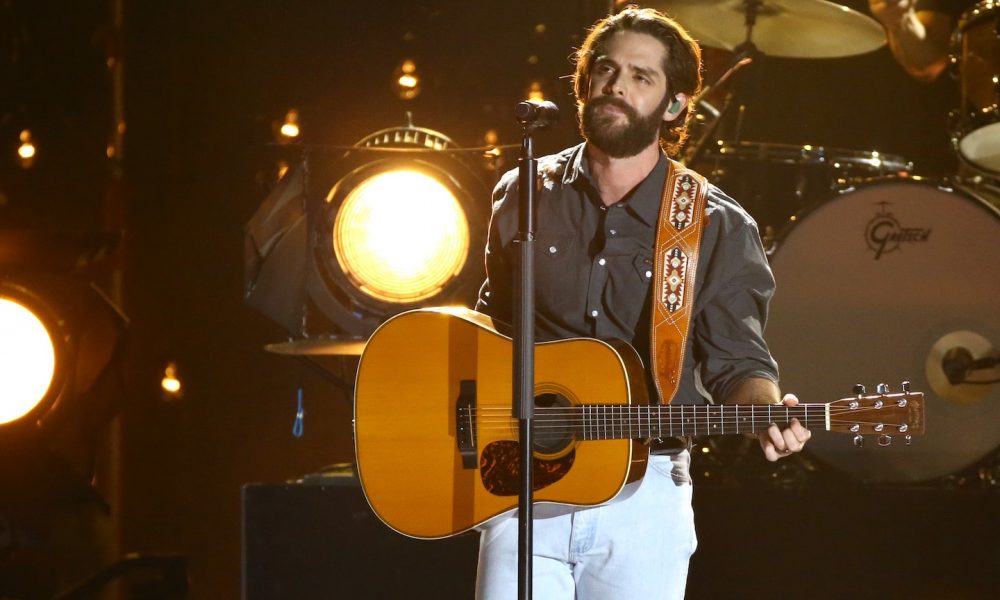 Thomas Rhett's new album Where We Started has debuted on Billboard's Top Country Albums at No.2. The Valory/Big Machine Label Group release is his second in a row to enter in that position, some 11 months after Country Again (Side A).
At the same time, Rhett lands his 19th Top 10 hit on Hot Country Songs as the lead track from the album, "Slow Down Summer," climbs 12-9 in its 22nd week. It holds at No.11 on the airplay chart. All six of the artist's albums have been Top 5 successes, and two have made No.1, 2017's Life Changes and 2019's Center Point Road.
Reviews for Where We Started have observed that Rhett had a change of direction in terms of following the 2021 release once he went into the studio. He told countryswag.com: "It kinda started becoming a different project. It started becoming not what I thought Country Again: Side B…not what I wanted it to be."
The site's review, by Nicole Piering, says that the new release "may not have been the album he originally intended to make, but perhaps, turned out the way it was always meant to. Despite its name, Where We Started is less about where it began, and more about the journey to where it ended up. With a versatile collection of tracks, there truly is something for every listener here."
In the UK, holler.country's Helen M. Jerome wrote: "The bumper 15-track album, [Rhett's] sixth so far, is as passionate about his favourite beverages as his romantic life which is obviously the real focus here; notably his enduring love for his wife of ten years, Lauren.
"Rhett is very hands-on in creating the entire record too, co-writing all but one of the tracks 'from a place of severe honesty,'" continues the review, "while linking up with his dear old dad Rhett Akins on five, regular writers Ashley Gorley and Jesse Frasure on half a dozen, and one each with songwriting royalty Lori McKenna, Shane McAnally, Luke Laird, plus Ed Sheeran's co-writer, Amy Wadge. Like a tactically astute football coach, he really knows how to pick the right team."
Buy or stream Where We Started.