Tito Puente's 'Para Los Rumberos' Celebrates 50 Years With Vinyl Reissue
The seminal Afro-Cuban classic will be back in circulation on April 7.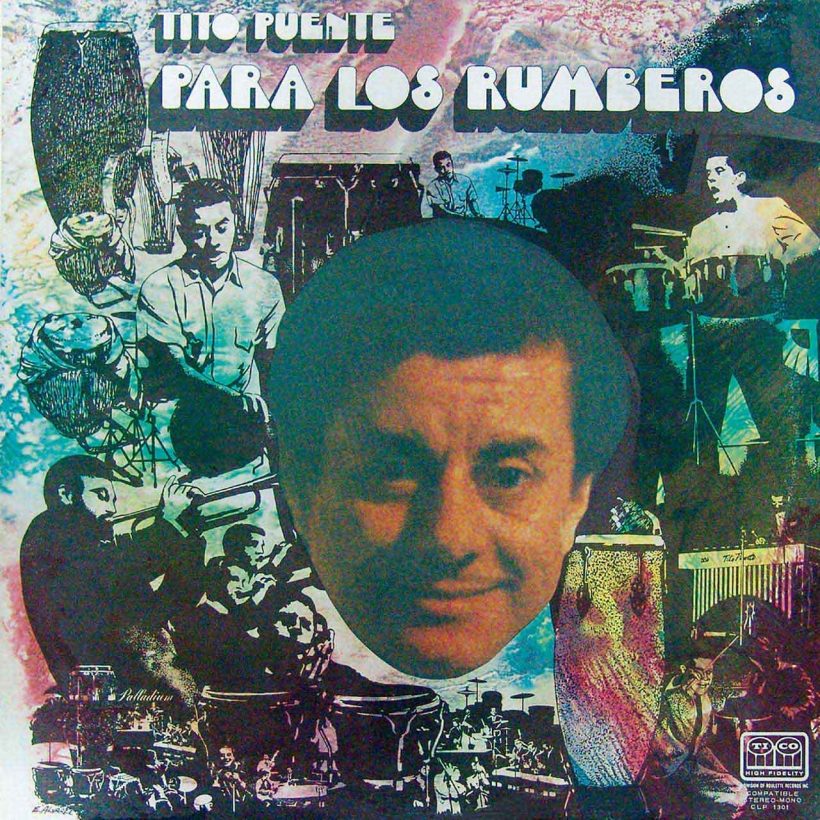 Craft Latino is proud to present an all-analog reissue of Para Los Rumberos, a truly magnificent recording showcasing Tito Puente's talent and musical mastery on its belated 50th anniversary. Consisting of ten diverse tracks, the album was recorded at Pat Jacques Broadway Recording Studios in New York City in 1972. Puente's love of Afro-Cuban music shines through a variety of genres from Mambo to Guaracha to Cha-Cha-Cha making this album a delight for listeners and dancers as well.
Puente opens with an updated version of his "Para los Rumberos" track, slowing the original blistering fast rumba abierta tempo of the 1955 version to a respectable mambo tempo. Its glorious war chant: "Vamos rumbero, que la rumba ya va empezar," announces that it is time to hit the dance floor. A skilled arranger, Puente builds the tension with a short phrase in the piano and bass then augments it with the horns repeating it in layers. It finally explodes with a short timbale solo.
Tito Puente - Para los Rumberos (Audio Oficial)
"Niña y Señora" is based on an old Cuban rumba-guaguancó that is slowed slightly to a mambo/guaracha tempo. Listen to the close-knit vocal harmony of Meñique, Santos Colón and Yayo El Indio throughout the album, vocalese at its best. Meanwhile, Puente's "Guayaba" is classic cha-cha-cha. Chico O'Farill's arrangement of "Ya No Me Quieres" displays Puente's artistry on vibes as he expresses himself melodically on this classic bolero. The entire range of genres and rhythms played throughout highlights Puente's mastery of instruments and Afro-Cuban music.
Out on April 7, 2023, the new edition of Para los Rumberos, was cut all-analog from the original tapes by Kevin Gray at Cohearant Audio and pressed on 180-gram audiophile quality black vinyl in a single-pocket gatefold tip-on jacket. A Green Guava Vinyl variant will be available exclusively at Fania.com. The album will also be released in hi-res digital for the first time, including 192/24 and 96/24 formats on April 7, 2023.
Para los Rumberos tracklist (vinyl):
SIDE A:
"Para los Rumberos"
"Niña y Señora"
"Guayaba"
"Ya No Me Quieres"
"Días en el Palladium"
SIDE B
"Salsa y Sabor"
"China"
"Batuka"
"Contenoso"
"El Catire"