Tom Parker, Member Of British Pop Band The Wanted, Dies At 33
The singer revealed a diagnosis of an inoperable brain tumor in October 2020.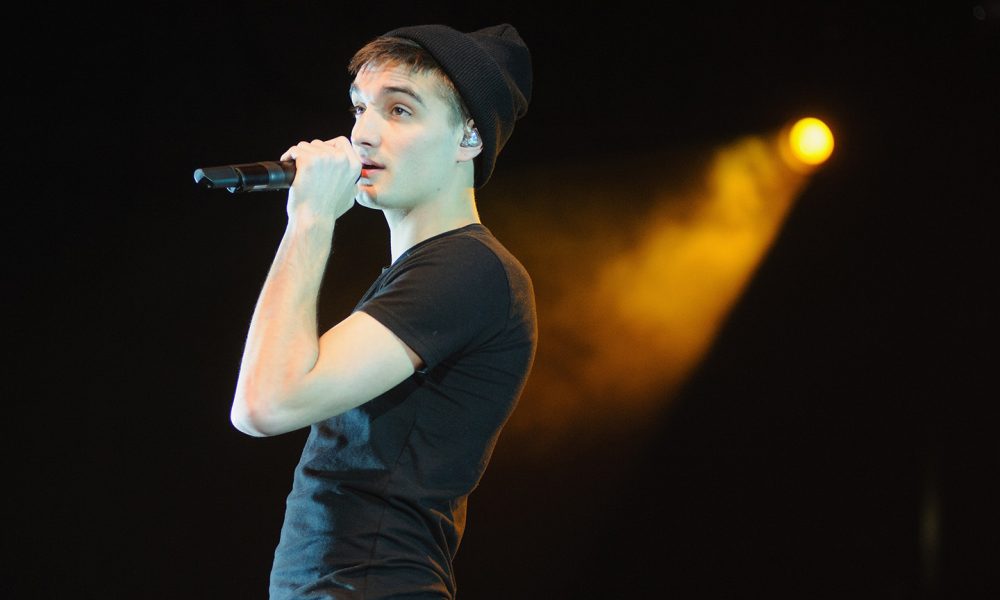 Tom Parker, a member of the chart-topping British pop band, The Wanted, has died at 33. The news comes two years after the singer shared a diagnosis of an inoperable brain tumor in October 2020. 
Parker's wife, Kelsey Hardwick, and his bandmates confirmed the news earlier today through social media. "Our hearts are broken, Tom was the center of our world and we can't imagine life without his infectious smile and energetic presence," Hardwick posted. "We are truly thankful for the outpouring of love and support and ask that we all unite to ensure Tom's light continues to shine for his beautiful children. Thank you to everyone who has supported in his care throughout, he fought until the very end. I'm forever proud of you."
His bandmates wrote a statement, "Max, Jay, Siva, Nathan, and the whole Wanted family are devastated by the tragic and premature loss of our bandmate Tom Parker, who passed away peacefully at lunchtime today surrounded by his family and his band mates. Tom was an amazing husband to Kelsey, and father to Aurelia and Bodhi. He was our brother, words can't express the loss and sadness we feel. Always and forever in our hearts."
The Wanted formed in 2009, after Parker and his bandmates were selected through mass auditions, beating out more than 1000 vocalists over the course of nine months. The group signed to Geffen Records shortly after, releasing their best-selling, self-titled debut in 2010. They followed with two more UK Top Ten albums, via Island Records: 2011's Battleground and 2013's Word of Mouth. The band is best known for their 2011 hit, "Glad You Came," which topped the UK pop chart and peaked at No.3 on Billboard's Hot 100 for four consecutive weeks. 
The Wanted - Glad You Came
Throughout the band's career, they also won a number of accolades, including a People's Choice Award in 2013 for Favorite Breakout Artist and a Virgin Media Music Award for Best Group. In addition, The Wanted earned several nominations between the Brit Awards, MTV Video Music Awards, and American Music Awards, which further spoke to the band's international appeal. 
Despite taking a hiatus in 2014, The Wanted reunited last fall to release a greatest hits album, alongside a new single, "Colours." In October, the group played their first show in seven years at the Royal Albert Hall, in support of Parker's Stand Up To Cancer benefit, Inside My Head. 
In March, Parker announced the forthcoming publication of his book Hope. "It's a book about living," Parker revealed on Instagram. "It's a book about finding hope in whatever situation you're dealt, and living your best life no matter what. It will show you how having faith in hope and daring to dream means you can carry on, against all odds."
Parker's spirit will live on through his fans, his Wanted bandmates, his wife, and his two children, Aurelia Rose Parker and Bodhi Thomas Paris Parker.