Tony McPhee, The Groundhogs' Guitarist And Vocalist, Dies At 79
McPhee led the influential UK blues-rock outfit across six decades until ill-health forced his retirement in 2015.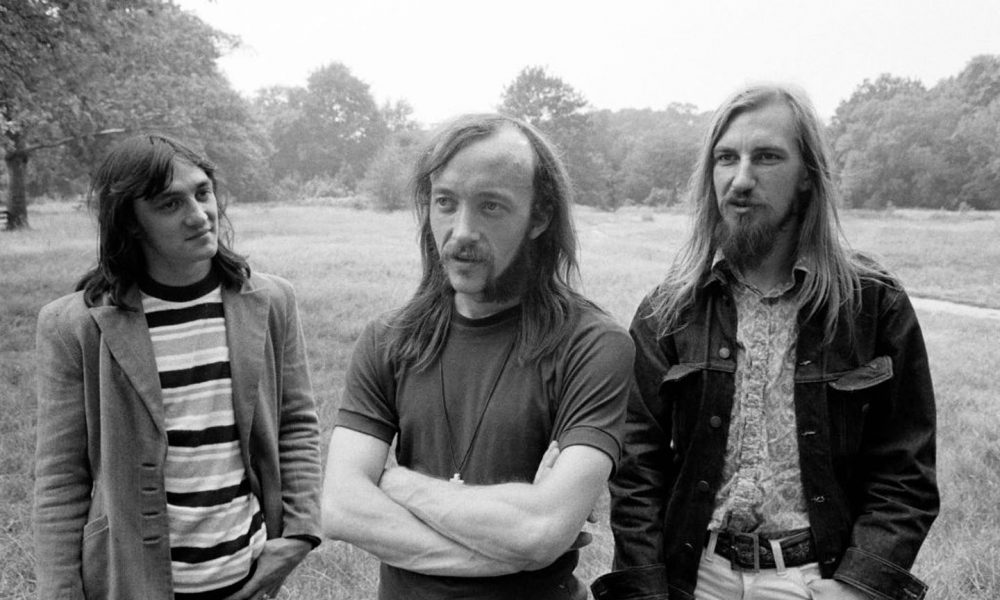 Tony McPhee, the singer and guitarist who led British blues-rock outfit The Groundhogs across six decades, has died aged 79.
A message was posted on the group's Facebook page confirming that McPhee died "peacefully at home" on June 6 from complications after a fall last year. He had also suffered a series of strokes in later life. In 2009, the first of these damaged his ability to sing, and he eventually retired from the group in 2015.
Born Anthony Charles McPhee in Humberston, Lincolnshire, he was grounded in the early 1960s British blues scene which became a feature of clubs such as the Marquee in London's Soho, where he learned his trade observing pioneering British musicians such as Cyril Davies close up and personal.
"My brother started bringing home imported blues albums," McPhee told Classic Rock in 2007. "It was then that I first heard this raw stuff and my ears pricked up. There was some good pop music at the time but nothing that really stirred you. Then I went to see Cyril Davies at the Marquee in 1963, heard proper R&B and thought: 'this'll do'."
Tony McPhee began playing his own music in a south London group, the Dollar Bills, before renaming the band The Groundhogs, naming them after a John Lee Hooker song "Groundhog Blues."
Playing an earthy brand of blues and R&B, The Groundhogs career took off in 1964 when John Mayall and his band were unable to back visiting US blues star John Lee Hooker on a UK tour date, and the Groundhogs were drafted in to deputize. Hooker then rehired them for another tour the year after, and recorded an acclaimed album with them entitled Hooker and the Hogs. McPhee later described Hooker as "fantastic – great fun and a real gentleman."
The Groundhogs also backed up US blues artists touring the UK, such as Little Walter and Jimmy Reed, but they then split for a time in the mid-60s. McPhee recorded solo tracks with Jimmy Page, and took session work (sometimes under the name Tony "TS" McPhee) – he joined Mayall and Eric Clapton in the backing band for the Champion Jack Dupree album From New Orleans To Chicago.
A short-lived psych-rock group with Groundhogs bassist Pete Cruickshank, Herbal Mixture, also found some success, and supported the Jeff Beck Group. McPhee also turned down sideman slots with Mayall and jazz bandleader Chris Barber, later calling the latter decision one of his regrets.
He and Cruickshank then revived the Groundhogs name with a new lineup also featuring long-time drummer Ken Pustelnik. The band's debut album, Scratching The Surface, arrived in 1968 and marked the beginning of The Groundhogs' most commercially successful period. Plunging headlong into a fertile rock scene with British bands branching out from blues, R&B and rock' n' roll into psychedelia, progressive rock and heavier moods, the Groundhogs' energetic, blues-y, yet adventurous sound chimed with the times.
The Goundhogs supported The Rolling Stones on a 1971 tour and had three back to back UK top 10 albums in the early 1970s – Thank Christ for the Bomb, Split (later certified gold) and Who Will Save the World – and performed the blazing single "Cherry Red" on Top of the Pops, earning a broad fanbase for their open-minded approach and McPhee's versatile yet technically brilliant guitar playing. "I try always to write and play stuff that is timeless, not pandering to 'fashion' just like blues; being honest and able to incorporate new ideas and techniques," he later said.
Despite numerous lineup changes, McPhee remained at the helm and recorded another four albums, including the underrated Crosscut Saw before The Groundhogs disbanded in 1976. However, they weren't out of the game for long, as another McPhee-led incarnation began in the mid-1980s putting out two studio albums, while the late 90s brought a pair of albums interpreting the songbooks of Howlin' Wolf and Muddy Waters.
In 2003, the Groundhogs celebrated 40 years with a reunion of McPhee, Cruickshank and drummer Ken Pustelnik. The band also released over a dozen live albums during their career, and McPhee also put out a number of solo releases.
Later in life, McPhee played with cult group Current 93, and collaborated frequently with vocalist Joanna Deacon. He also announced that he was collaborating with Karl Hyde from Underworld, though these recordings have not been released. As the Groundhogs' albums were reissued in 2021, Hyde described him as "one of the greatest unsung guitarists that this country has ever produced, and also one of its most distinct vocalists."
"Tony McPhee is an absolute genius. He was the British Hendrix, y'know?" long-term fan and The Damned's guitarist Captain Sensible told Louder in 2021. "He could do soaring feedback solos, and really took the whole guitar-playing thing as far as he could. And what he doesn't know about the blues isn't worth knowing."