Valley Shares Danceable Ode To Relationships 'Break For You'
Valley's new album 'Lost In Translation' will arrive on June 23.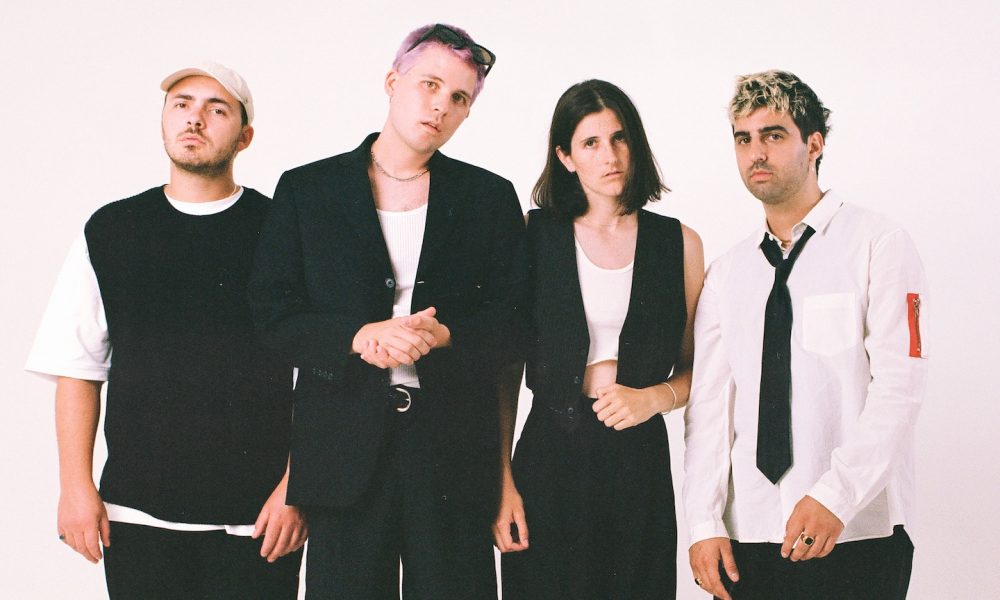 JUNO nominated, alternative-pop band Valley–Rob Laska, Michael "Mickey" Brandolino, Alex Dimauro, and Karah James– share its steadfast new single "Break For You" through Capitol Records/Universal Music Canada.
"Break For You" arrives as the third single from the band's upcoming sophomore album Lost In Translation set to be released on June 23.
Valley - Break For You (Lyric Video)
Valley has been performing "Break For You" live as part of their set list during the first few dates on tour to rave responses from audiences, the track blending seamlessly into their catalogue of danceable love songs. Drummer and vocalist Karah James explains, "'Break for You' was one of those songs that just fell from the sky and into our lap. The lyrics and melodies effortlessly unfolded as we wrote the song and when we listened back for the first time, we felt that it was a special one."
Karah continues, "The concept isn't anything groundbreaking, but it's a universal one that we said in a way that felt true to us and our relationships. This song is a reminder to a loved one that they don't have to bear their burdens alone. It's a guardian angel looking after us from near or far and a loyalty to pay it forward. The good and the bad parts of life aren't meant to be lived alone, and if we just let each other in, our lives could be even more colorful."
"Break For You" follows two previously released tracks "Throwback Tears," which was covered by Kerala folk/indie group When Chai Met Toast, was shared on Rolling Stone India, and has racked up over four million global streams. The other track "Good, but not together," was released alongside a live performance video. All three tracks are set to be included as part of the band's highly anticipated upcoming album. To celebrate the new single, the group has also unveiled Lost In Translation's official tracklist.