Watch Glen Campbell In Preview Of Upcoming 'Live From The Troubadour'
The show was the last filmed performance of Campbell's career, in front of a sellout crowd.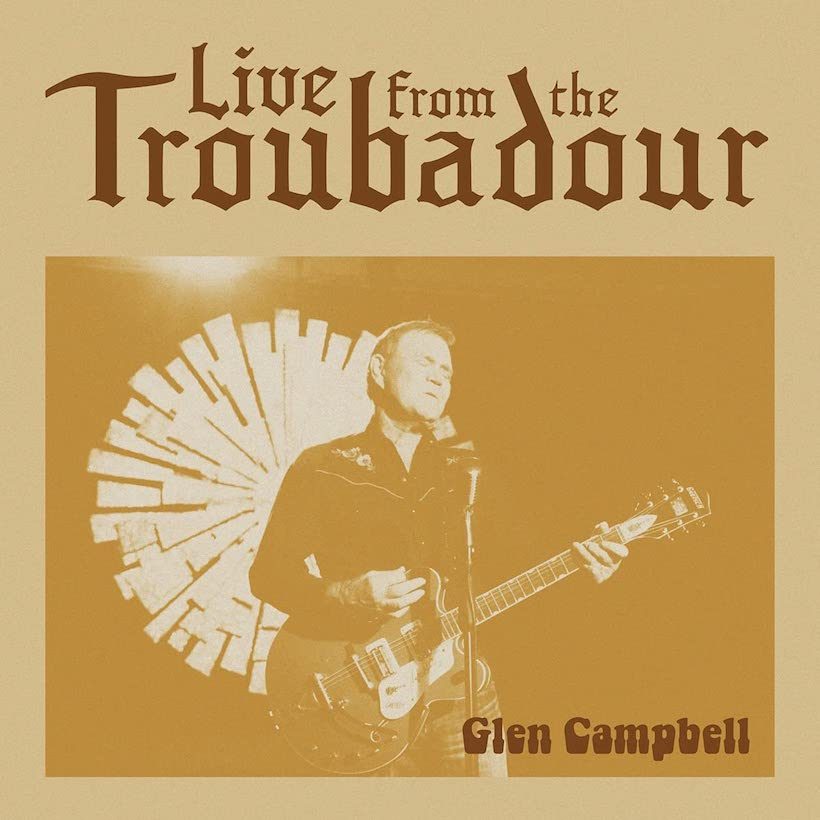 Glen Campbell's Live From The Troubadour album has been announced for July 23 release, commemorating his appearance at the famed venue on West Hollywood's Sunset Strip on August 19, 2008.
The show was the last filmed performance of Glen's career, in front of a sellout crowd, and became the PBS Front & Center special. It's introduced today (25) by two audio recording and live videos. The first is the beloved star's performance from that show of Jimmy Webb's "By The Time I Get To Phoenix," the original of which is one of three Campbell recordings that were inducted into the Grammy Hall of Fame. The second is his interpretation of Green Day's "Good Riddance (Time of Your Life)."
The 2008 recording captures the Grammy Lifetime Achievement honoree in fine form, on a mixture of career hits and other favorites from his peerless career. The set included such signatures as "Rhinestone Cowboy" and "Galveston," as well as his interpretations of originals by Lou Reed ("Jesus"), Foo Fighters ("Times Like These"), Tom Petty ("Walls"), and Paul Westerberg ("Sadly Beautiful").
The show not only displays Campbell in fine voice and nimble form on guitar, and communicating with his admiring audience as warmly as ever, but showcases a band featuring no fewer than four of his children. The line-up also includes session and live players also known for their work with Beck, Jellyfish, Jane's Addiction, Murphy's Law, D Generation, and Danzig.
In a live trailer that has also been shared on YouTube, Campbell and his band are seen in clips from several numbers, with the country and pop giant discussing some of the songs he will play in the set. "I don't have any kind of ritual, just go out and sing," he says of his preparation for a show. "Just go out and sing, you know. Clear my throat, start yodelling."
Pre-order Live From The Troubadour, which is released on July 23.
Listen to the best of Glen Campbell on Apple Music and Spotify.