Sean Ono Lennon And Mark Ronson Discuss John Lennon's 'Hold On'
The episode also features Nick Rhodes of Duran Duran, T-Pain, King Princess, and Ezra Koenig from Vampire Weekend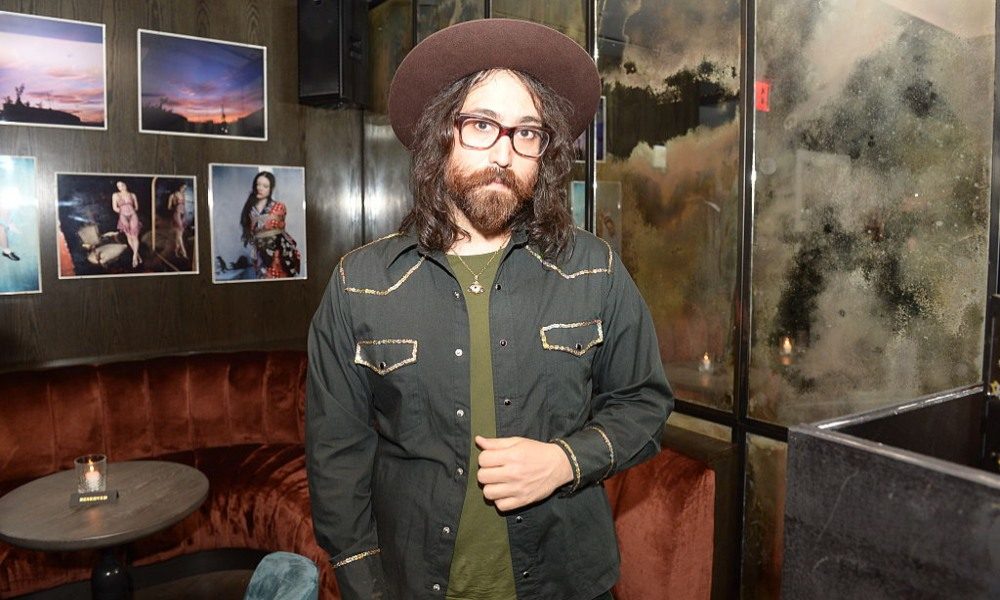 Watch The Sound with Mark Ronson has premiered on Apple+ and the first episode features Mark and Sean Ono Lennon messing around in the studio with John Lennon's song "Hold On," from his Plastic Ono Band album.
The fascinating episode, which explores the history and uses for auto-tune, includes Lady Gaga, Nick Rhodes of Duran Duran, T-Pain, King Princess, Ezra Koenig from Vampire Weekend and many others.
Offsetting the fact-driven style of the rest of the program, this heart-warming moment from episode one finds Sean Ono Lennon teaming up with Ronson at his studio to rework John Lennon's 1970 track, "Hold On." When Lennon puts the original vocal take through the Harmony Engine, he specifically notes how his father would've cherised the opportunity to play around with this technology. "The Beatles and my dad, they were always on the cutting edge of what was happening," he says.
The series adheres to an interesting structure as each episode of Watch the Sound follows Ronson as he tells the untold stories behind music creation and the lengths producers and creators are willing to go to find the perfect sound. Speaking with Ronson about music as the intersection of artistry and technology and how that has influenced their work are Lennon, Paul McCartney, Questlove, King Princess, Dave Grohl, Adrock, and Mike D from the Beastie Boys, Charli XCX, and more.
At the end of each episode, Ronson will create and unveil a unique piece of original music using groundbreaking technology and techniques including reverb, synth, autotune, drum machines, sampling, and distortion. These exclusive looks into Ronson's process are sure to appeal to both fans of the polymath and aspiring musicians alike.
Watch the Sound with Mark Ronson is produced by Tremolo Productions, with Ronson, Mark Monroe, Jason Zeldes, and Kim Rozenfeld serving as executive producers.