'Illuminating' Three-Part Wayne Shorter Documentary Debuts On Amazon Prime
The film, directed by Dorsay Alavi, is described as 'a cinematic ode to a jazz legend.'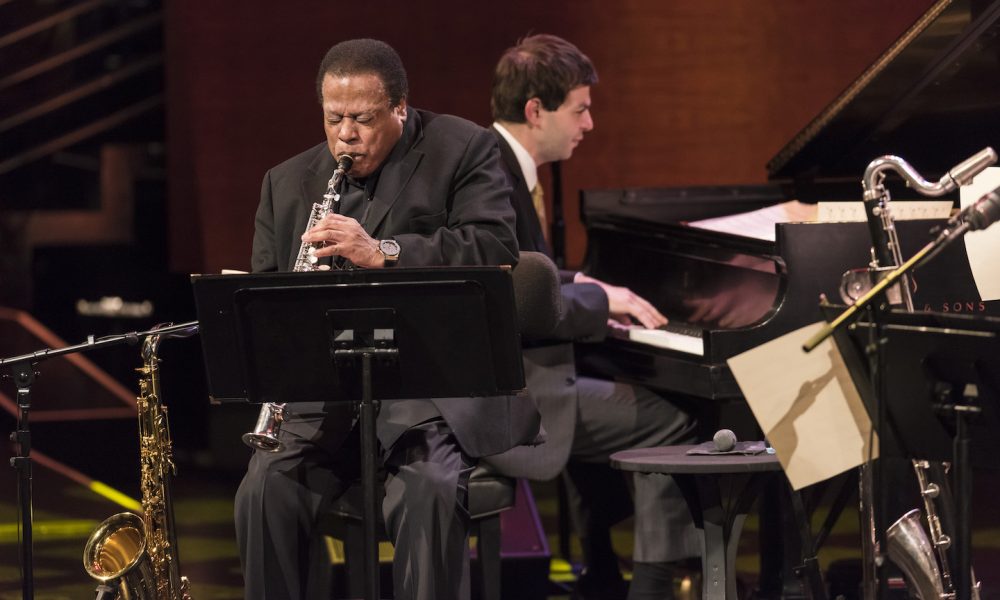 The three-part documentary Wayne Shorter: Zero Gravity has been released on Amazon Prime. Its unveiling marks what would have been the 90th birthday, on August 25, of the jazz visionary, who died in March.
The film was directed by Dorsay Alavi and executive produced by Brad Pitt and Carlos Santana, and includes interviews with Herbie Hancock, Joni Mitchell, Neil deGrasse Tyson, Marcus Miller, Esperanza Spalding, and others.
Wayne Shorter: Zero Gravity - Official Trailer | Prime Video
Publicity for the documentary notes: "Zero Gravity is a cinematic ode to jazz legend, Wayne Shorter, from executive producer, Brad Pitt and directed by Dorsay Alavi. Depicted in 3 portals, the viewer is transported into prolific periods of Shorter's life and how through adversity, he grew to greatness, shattered the limitations of jazz, and became one of the most influential musicians and composers in American music."
The first part of the documentary, Newark Flash In NYC 1933-1971, traces Shorter's childhood, his early work with Art Blakey and the Jazz Messengers, solo compositions for Blue Note Records and his ascension to the Miles Davis Quintet. Portal 2, Faith Is To Be Fearless 1972-1999, investigates his struggle with trauma and addiction, discovery of Buddhism and how he and Joseph Zawinul formed seminal jazz-rock group Weather Report. It also addresses his collaborations with Milton Nascimentos, Mitchell, and Hancock.
The final part, Zero Gravity 2000 – ∞, shows how Shorter encouraged artistic exploration to affect social change. He described "zero gravity" as the concept of breaking free from the confines of jazz and oppressive societal conditioning.
In NPR's review, Nate Chinen writes that, by comparison to the recent Herbie Hancock Celebrates Wayne Shorter tribute concert at the Hollywood Bowl, the "illuminating" film "pushes toward a more ethereal and mystical appraisal of the man even as it brings his life into often granular focus. At one point Danilo Pérez, pianist in the heralded Wayne Shorter Quartet, recalls inquiring about when they might rehearse. Shorter's retort: 'You can't rehearse the unknown.'"
Stream Wayne Shorter: Zero Gravity on Amazon Prime.