Willie Nelson Muses With 'Disarming Honesty' In 'Energy Follows Thought' Book
'Energy Follows Thought: The Stories Behind My Songs' will arrive on October 31.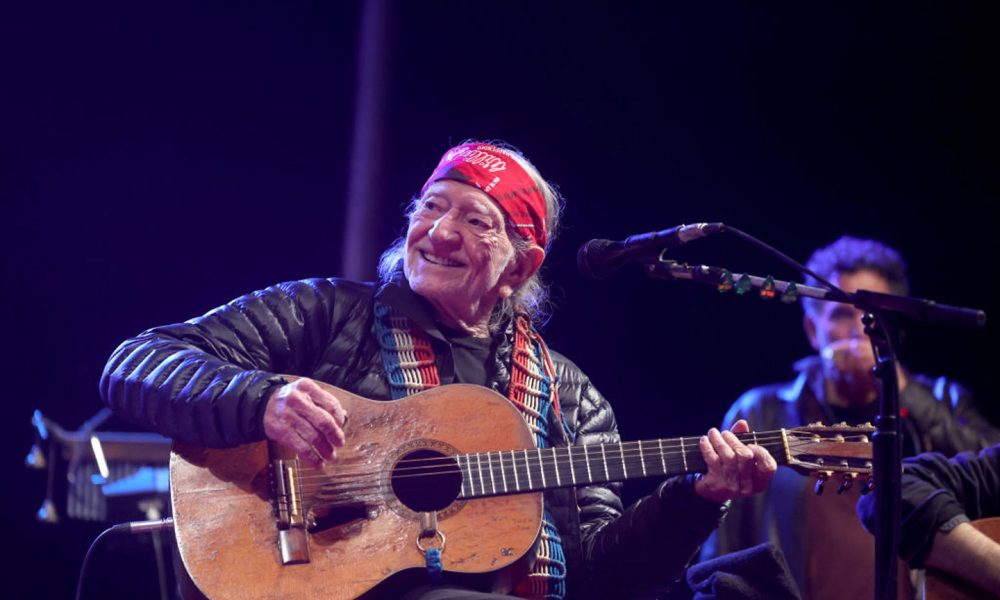 A new book in which Willie Nelson talks about the background and inspiration for his best-loved songs, and lesser-known gems, will be published in late October. Energy Follows Thought: The Stories Behind My Songs is written by Nelson with celebrated biographer David Ritz and award-winning musician Mickey Raphael.
The publication will arrive on October 31, just before Nelson's induction into the Rock and Roll Hall of Fame, as celebrations of his recent 90th birthday continue. It features no fewer than 160 songs from his epic career, from his earliest work in the 1950s to the modern day.
It will offer stories about moments Nelson shared with Patsy Cline, Dolly Parton, Merle Haggard, Ray Charles, and other friends and collaborators, and memories of his guitar, fondly known as Trigger. The book is to be published in hardcover, e-book and audiobook formats by the HarperCollins imprint William Morrow.
'What do you have to lose at 90?'
Nelson's stories in the volume will be illustrated by an assortment of never-before-seen photos and ephemera. The publishers promise: "Willie is disarmingly honest – what do you have to lose when you're [about to turn] 90? – meditating on the nature of songwriting and finding his voice, and the themes he's explored his whole life – relationships, infidelity, love, loss, friendship, life on the road, and particularly poignant at this juncture of his life: mortality."
The nonogenarian's Willie Nelson & Family tour rolls into Cedar Rapids, IA for a show on Wednesday (17), and his packed schedule has concerts booked all the way into mid-October. The majority of these are on his Outlaw Music Festival, for which dates begin on June 23, with various guests including Robert Plant and Alison Krauss, Margo Price, Nathaniel Rateliff & the Night Sweats, and Gov't Mule. Full dates and details are available at the Outlaw Fest tour website.
Listen to the best of Willie Nelson on Apple Music and Spotify.