Relieve The Chaos Of Woodstock 99 In A New Trailer For The HBO Max Documentary
The film will arrive on HBO Max on July 23.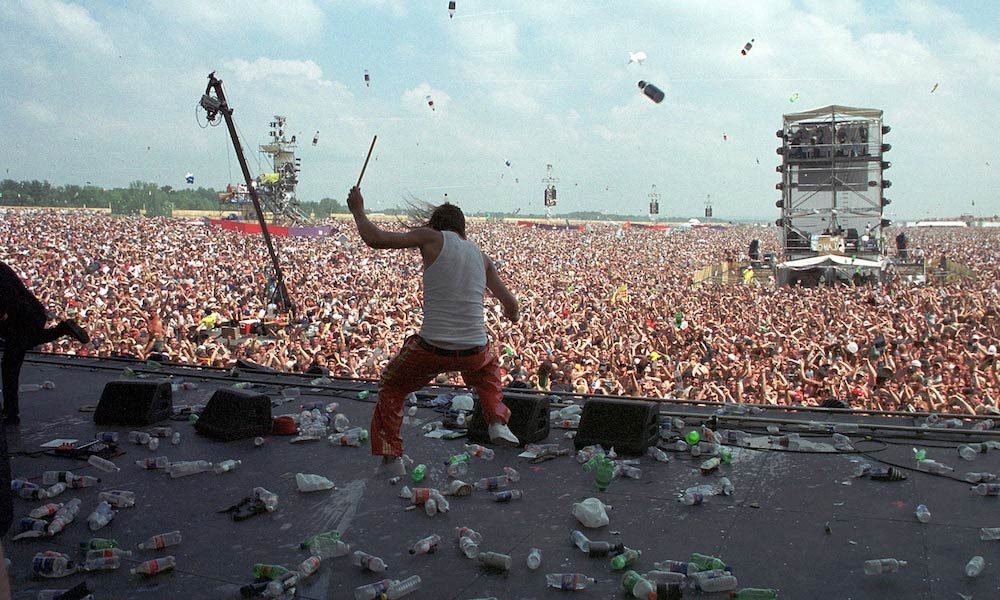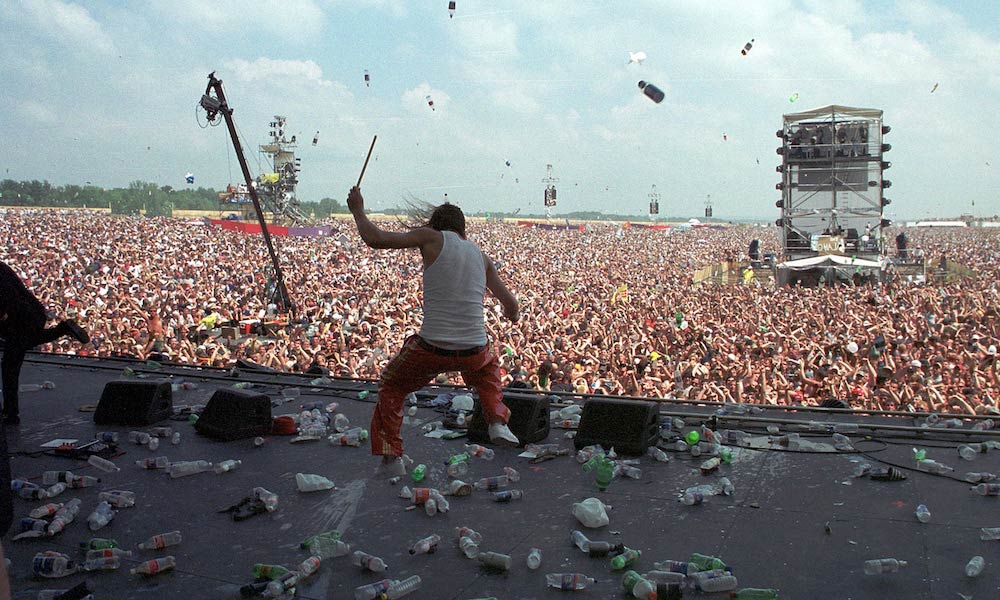 This summer has been a boon for music documentaries, and joining the fray is a new film about the infamous Woodstock 1999 festival – titled Woodstock 99: Peace, Love, and Rage – arriving on HBO Max on July 23.
Ahead of the film's release later this month, HBO Max has released a new trailer that captures the tumultuous events of the ill-fated three-day festival, from the pummeling heatwave to the overpriced water bottles, fights, fires, and the riot that broke out after Limp Bizkit shouted: "now give me something to break."
Taking place after the inaugural Woodstock, the festival stood in stark contrast to the original festival's message of peace, love, and music.
Woodstock 99: Peace, Love, and Rage (2021) | Official Trailer | HBO
Directed by Garret Price, Woodstock 99 features interviews with organizers Michael Lang and John Scher, as well as a number of artists who performed at the event including Korn's Jonathan Davis, Moby, Jewel, the Offspring, and Creed's Scott Stapp and the Roots' Tariq "Black Thought" Trotter.
There are also interviews with attendees of the festival, who talk about the highs, lows, and general chaos of Woodstock 99.
Among the casualties of the festival was the event itself, which never returned, even after a recent attempt for a Woodstock 50 in the spring of 2019.
Woodstock 99 is the first film in the new documentary series, Music Box, that seeks to explore milestone moments and key figures in music history.
Also on deck is an untitled DMX film directed by Christopher Frierson; Listening to Kenny G directed by Penny Lane; Mr. Saturday Night about little-known disco pioneer and former Bee Gees manager Robert Stigwood, directed by John Maggio; and an untitled Juice WRLD film directed by Tommy Oliver.
Woodstock 99 has big shoes to fill following the release of the Sparks Brothers doc and Questlove's cinematic triumph, Summer of Soul.
Read more about how the modern music festival came to be and the fallout of Woodstock 99.