The Allman Brothers In 20 Songs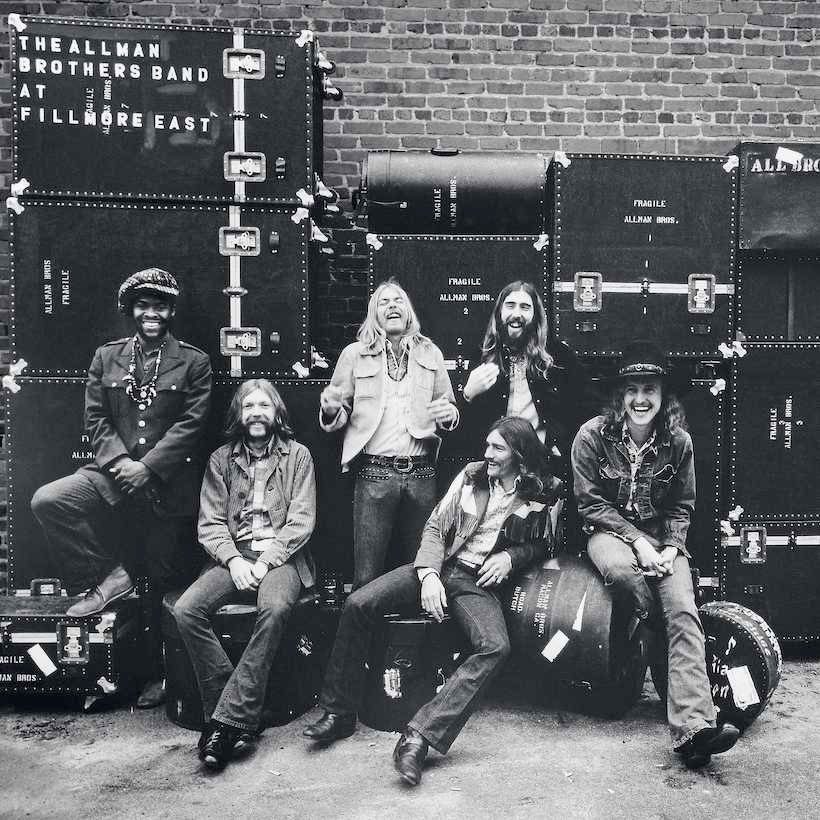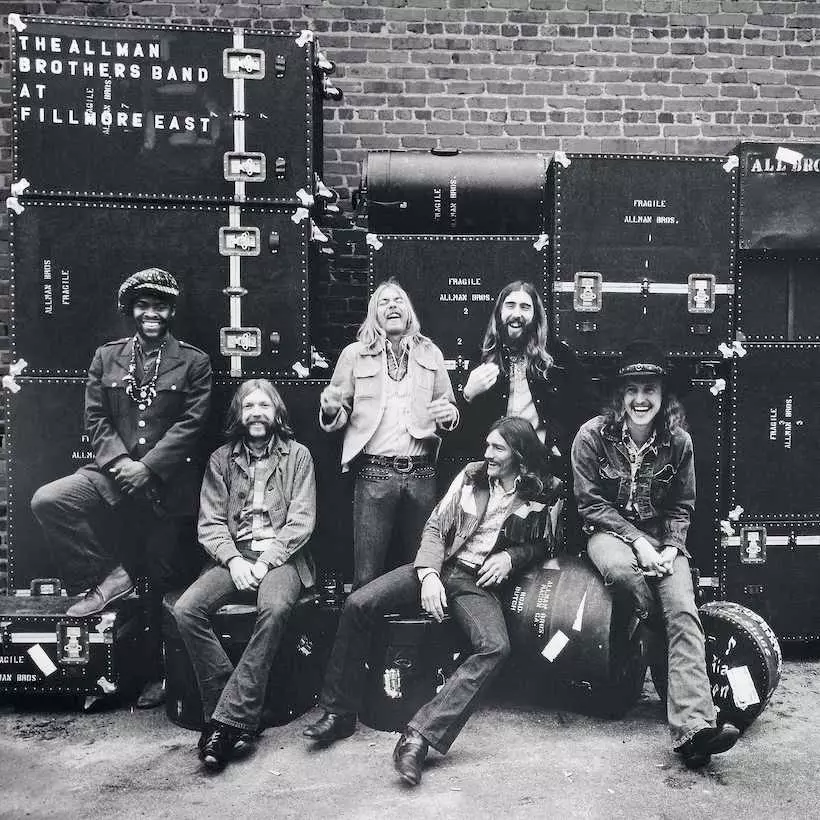 They began by echoing the British beat boom and blues heritage. They came to represent all that was quintessentially American in blues-rock music, with a recorded legacy that stands tall, more than 45 years after their first album. Now, with their finest work in one bespoke playlist, we present the Allman Brothers In 20 Songs.
The selection begins with a track featured on the 1989 box set Dreams, but originated during those early days, even before the band's formation. The cover of 'Spoonful' by Gregg and older brother Duane is a fascinating chance to eavesdrop on their formative sound, when they were known as the Allman Joys. At the time, they were also showing their awareness of what was happening across the Atlantic, with covers such as the Yardbirds' 'Shapes Of Things.'
The second selection is from the new, deluxe edition of the Allmans' famous show at the Fillmore East in 1971, now lavishly repackaged across six CDs as The 1971 Fillmore East Recordings. From the first disc, comprised entirely of previously unreleased tapes, comes a version of one of the most celebrated live numbers by a band whose concerts became legendary, 'Statesboro Blues.'
Then, from the beginning of their recording story, there's the Muddy Waters song 'Trouble No More,' part of a self-titled debut album released a few weeks before the end of the 1960s. These were the days of gigging hard, developing their own songwriting and toughing it out until significant sales success arrived. We include Gregg Allman's closing number from the album, the blues-fuelled 'Whipping Post.'
From 1970's Idlewild South, produced by the great Tom Dowd, we have their take on Willie Dixon's 'Hoochie Coochie Man,' but also firm evidence that their own sound was emerging, on Dickey Betts' 'Revival.' The combination of his and Duane Allman's guitars, Gregg's vocals and keyboards was seductively and authentically Southern.
1973's Brothers And Sisters represents the ABB at its commercial high point. Its two most celebrated tracks, the tour de force instrumental 'Jessica' and 'Ramblin' Man,'' are an essential part of any Allmans playlist. As Betts told the Wall Street Journal in later years: "The song, as I originally wrote it, had a country flavour, and needed to be Allmanised—given that rock-blues feeling. I thought of Eric Clapton's 'Layla' —which had come out a year earlier—with its long jam at the end. I figured something like that might work."
Brothers and Sisters gives us another definitive Allmans rocker, 'Southbound,' before their celebrated 'Midnight Rider' takes us back to Idlewild South, with "one more silver dollar." That album also offers Betts' jazzy instrumental 'In Memory Of Elizabeth Reed,' named for a headstone that he saw in Macon, Georgia.
Another landmark band performance came at the 1970 Atlanta International Pop Festival, from which comes part two of their 'Mountain Jam.' The original At Fillmore East album of 1971 features two more tips of the hat to the band's blues forebears, Elmore James on 'Done Somebody Wrong' and T-Bone Walker on 'Stormy Monday.'
The Fillmore album is only one of countless live releases in the catalogue. From 1972's Eat A Peach, which combined stage and studio work and was issued a few months after Duane's tragic death in a motorcycle crash, there's the softer side of the Allmans, with Gregg's 'Melissa' and then, as a sad farewell to Duane, his acoustic  instrumental 'Little Martha.'
Then it's back to Brothers And Sisters for its opening Gregg composition 'Wasted Words,' and on to 1975's Win, Lose Or Draw for 'Nevertheless.' 1981's Brothers Of The Road contained the last Allmans song to make the US top 40, the lighter Betts/Johnny Cobb number 'Straight From The Heart.'
The story, and the playlist, ends back where the Allman Brothers Band were probably happiest, on stage, with 'Don't Keep Me Wonderin',' from the 1971 Fillmore East Recordings set. Let us know which other great moments in Allman recording history you would have chosen.
Follow the Allman Brothers In 20 Songs playlist. 

Format:
UK English